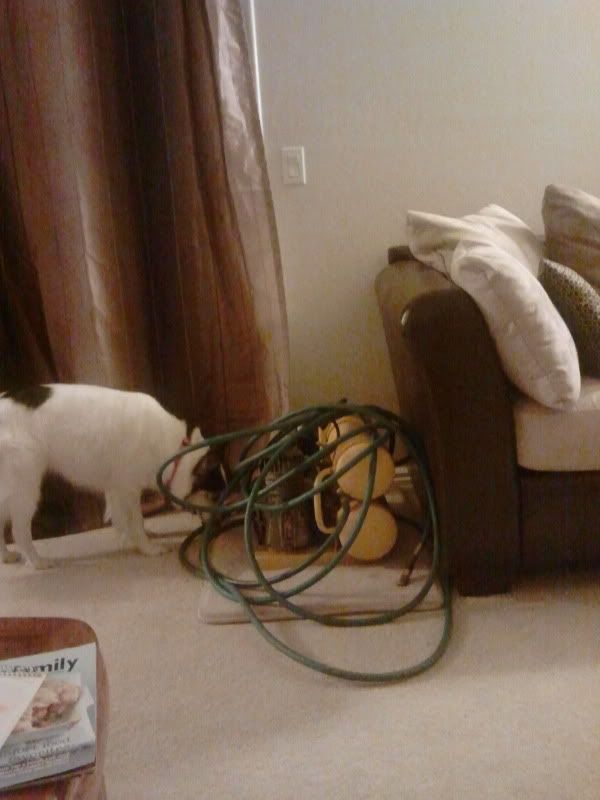 My Dad is putting up Crown Moulding for me and borrowed
a compressor from a friend. When he was finished for the
day he put it on Emmy's bed. I think she's come to terms with
it living there for a little bit.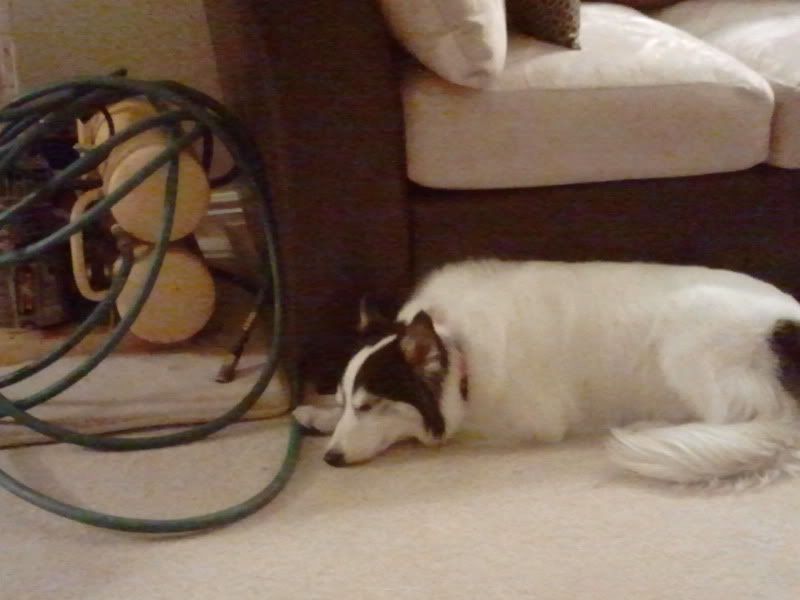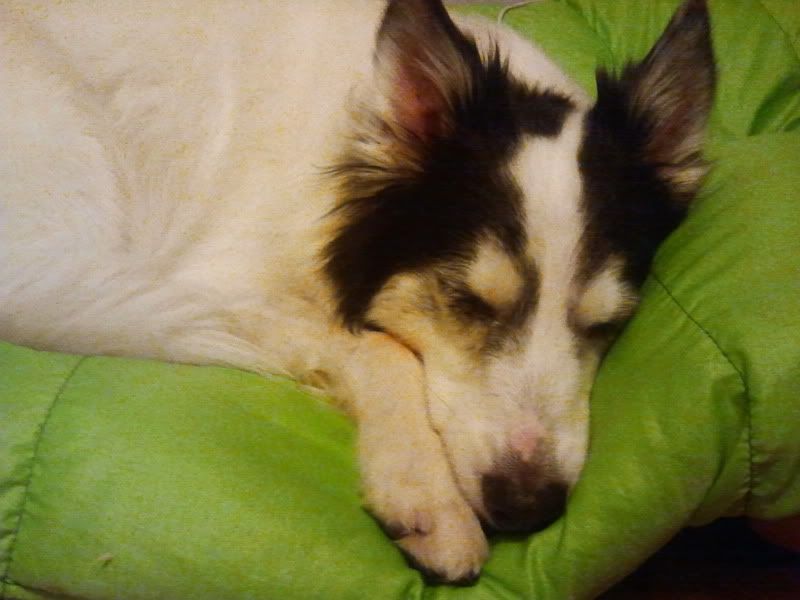 With the cold weather and gloomy days Emmy has been sleeping a lot. She
finds my sleeping bag at my parent's house and my bed to be the most comfortable.
Sometimes I think she looks at me and thinks "Where are you going to sleep?"