When we got our new couch my mom banned Emmy from sitting on it. She originally said that if I wanted to keep the sheets on the sofa, wash, and take them off whenever we had company that she could sit on the couch with us. Well, I didn't want to do this. But then I found a dog blanket at Costco. It was perfect! I brought it home and happily presented it to my mom. By this time, Emmy had adjusted to her little bed on the floor or was happy to settle down at our feet. She would only occasionally look up at us longingly. She is a smart woof and knows not to get on the sofa now. My mom vetoed the new blanket. Hum Bug.
Now that they are gone, Emmy has found her rightful place next to her mommy. She even seems to know that she is only allowed on the spot with the towel. Now, I know what you're thinking Nick. I'm just confusing her. But! My plan is to get her to have permanent rights back up on the couch. I've already sent a picture to my mom to show her how cute she is curled up in her corner. Hehe.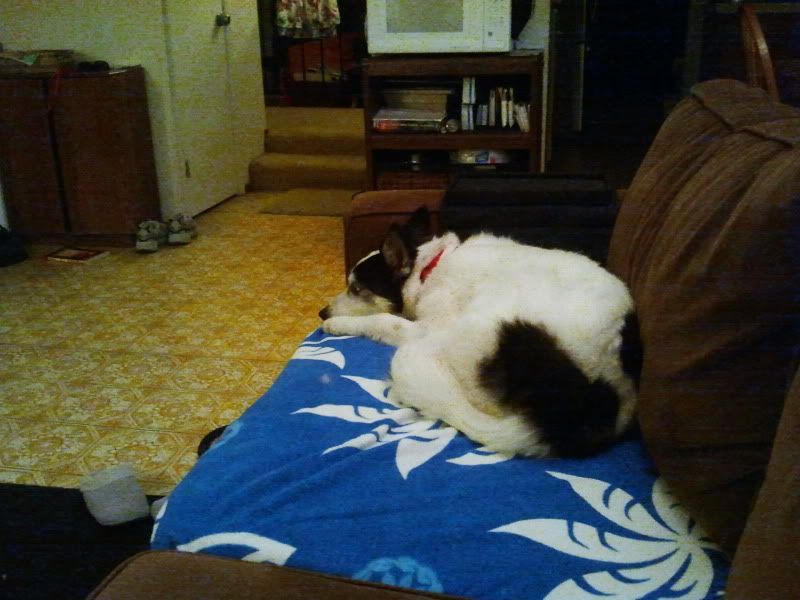 For some reason my camera phone wasn't focusing.