This week we've had two birthdays and I've baked for both. The first requested white cupcakes with white frosting. I'm not the best at frosting cakes, but they turned out pretty well and I didn't have to bring any home with me.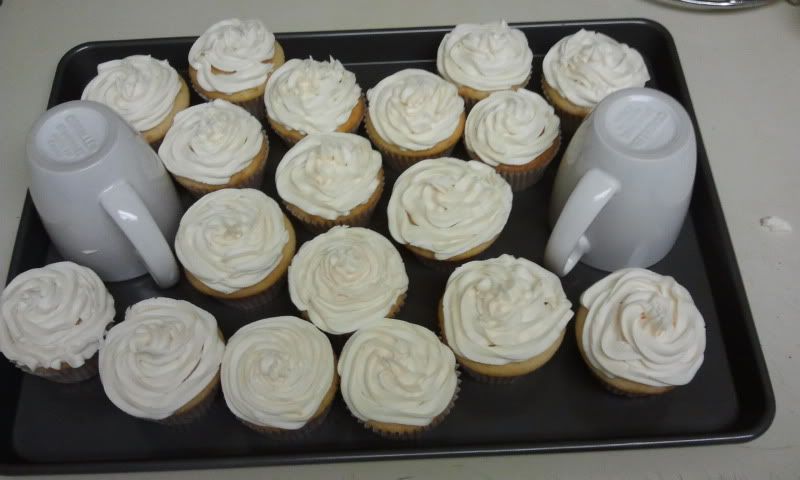 I tried using the mugs to stop the cling wrap from sticking to my frosting.
It didn't work so well so I ended up just being gentle.
Tonight I made two different kinds of brownies. Double chocolate with peanut butter and walnut. We'll see how they go. There are so many that I have a feeling I'll be bringing some home. I don't think Nick will mind much.