It's no secret that Nick and I are terrible at keeping secrets from one another, especially when it comes to gifts. October marks our one year anniversary so I planned us a weekend down in Monterey at The Clement Hotel on Cannery Row. From the pictures, it is beautiful and I'm super excited. Hopefully we can find somewhere good to eat oysters!
Here's the awesome part. Nick got me a ring from Tiffany's! I love it. We're about a month premature, but still, we can't contain ourselves once we get the gift idea in our heads. Hehehe. Plus, I wanted it before the wedding that we're going to in a couple of weeks because it matches my new shoes.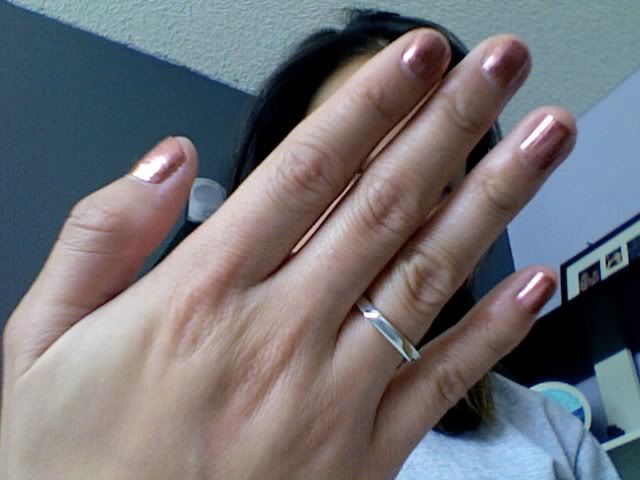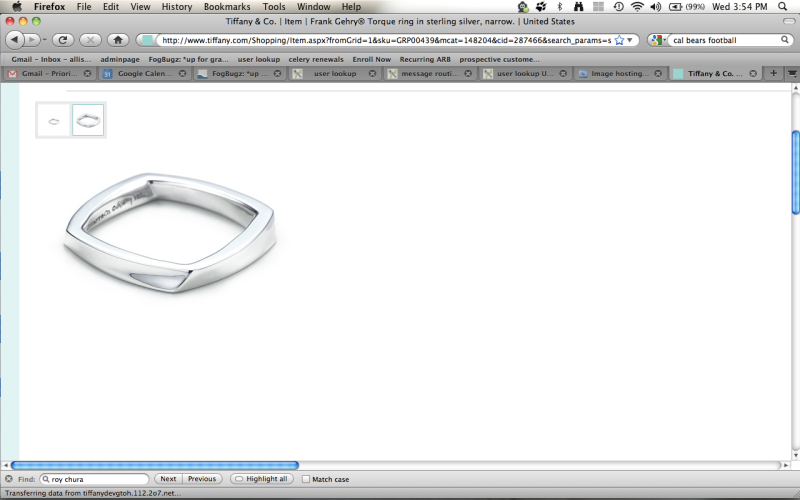 The picture from the official site.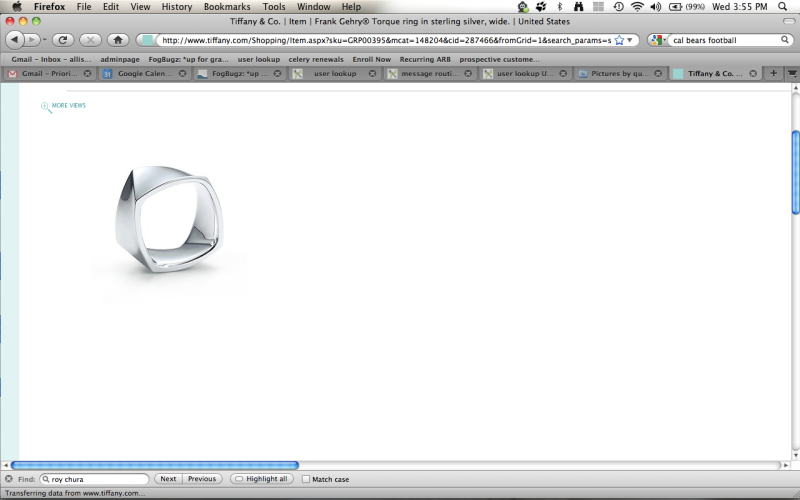 This is what I originally wanted but it was just to gigantic for my hand.
The designer of my ring, Frank Gehry, is actually the famous architect who designed the Walt Disney Concert Hall and the Experience the Music Project building in Seattle. I can happily say that Nick and I are both nerds so we went to the sci-fi museum in the Experience the Music building when we were just up there. (I know I still have to post pictures from that. I'll post them one of these days when I'm feeling a little bored.)
So for the wedding that we're going to (I just got back from Pismo Beach for the bachelorette party... it was a blast) I got this dress and these shoes. I normally wouldn't like these shoes, but they're an imitation of the shoes that Carrie wore in the first Sex and the City movie. I'm pretty sure that's the only reason why I really like them since they're a little more bling-y than what I usually buy.