Since I've been so terrible about blogging I figured I'd try to at least post my dinners. Nick and I are trying to be healthier and cook every night instead of eating out. Tonight I prepped chicken quarters by separating them and then adding, garlic, salt, pepper and sprigs of rosemary. I let it come to room temp while I took Emmy for a run. By the time I came back, Nick was ready to go for a second run with her. I stuck them in the oven and stir fried some Sweet Pea greens and made some garlic pasta. Yummy!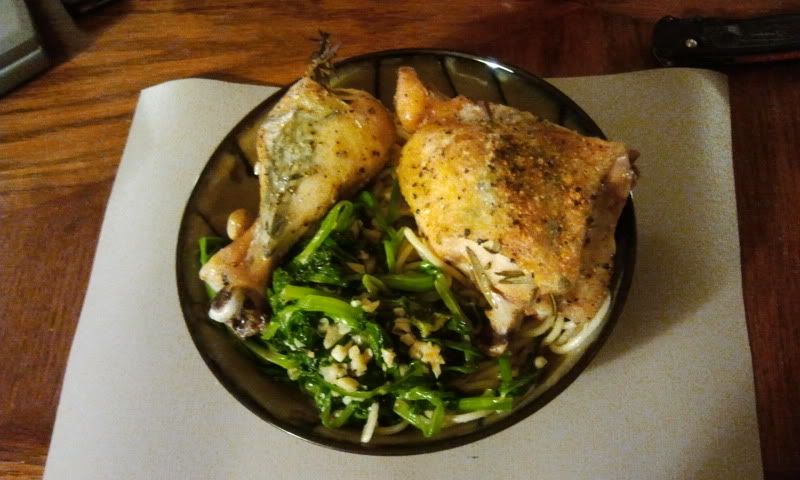 Simple Garlic-Rosemary Chicken
Chicken thighs and drumsticks
Garlic cloves; whole
Rosemary sprigs; whole
Salt and pepper to taste
Directions:
Preheat oven to 375 degrees. Separate chicken skin from meat. Insert garlic and rosemary. Salt and pepper both sides of the chicken. With the rack in the middle, bake for 45 minutes and then turn on broiler for 7 minutes. Let rest before eating.

Grade: B+

I used a heavy hand with the salt, but other than that it was moist and the rosemary gave it great flavor.