We did it! As a reminder of how far we've come I have posted all of the before and after photos.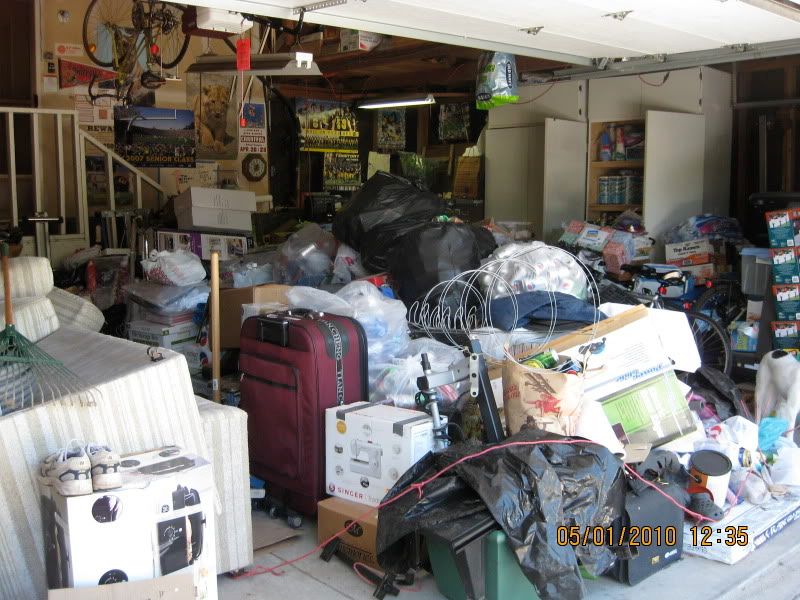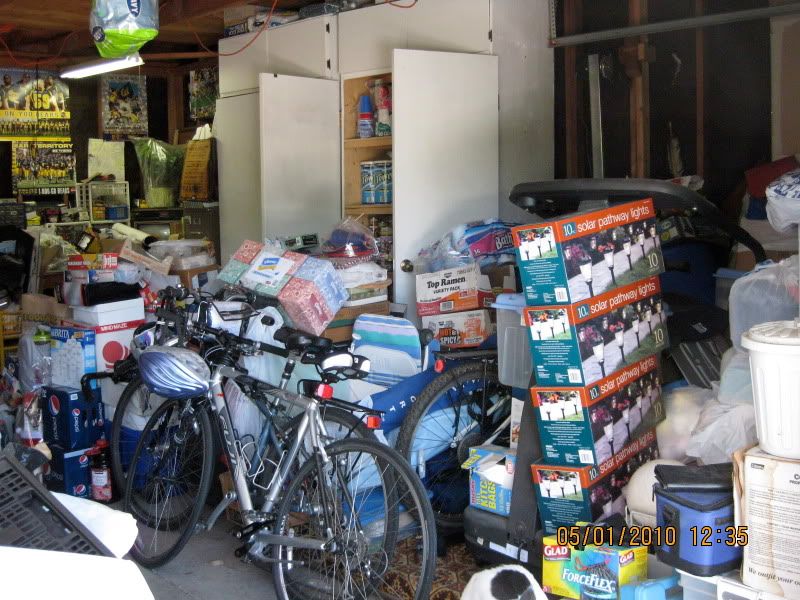 Before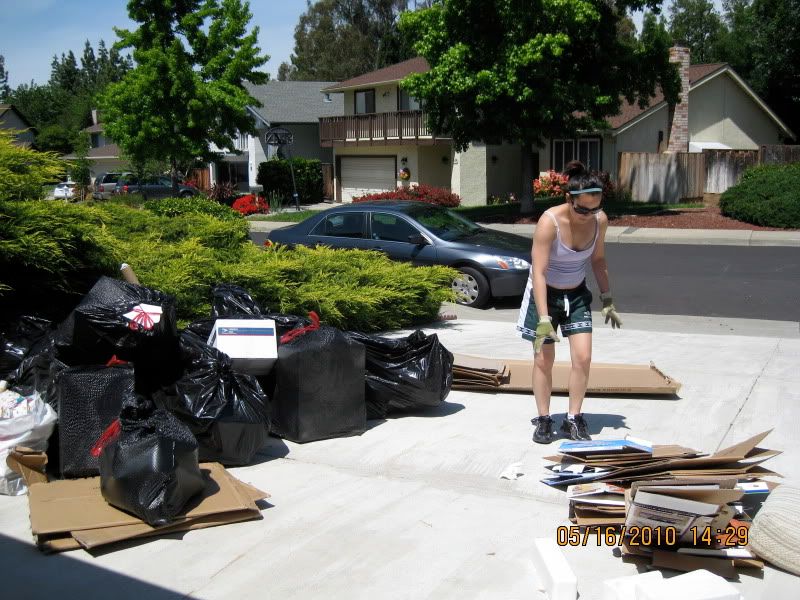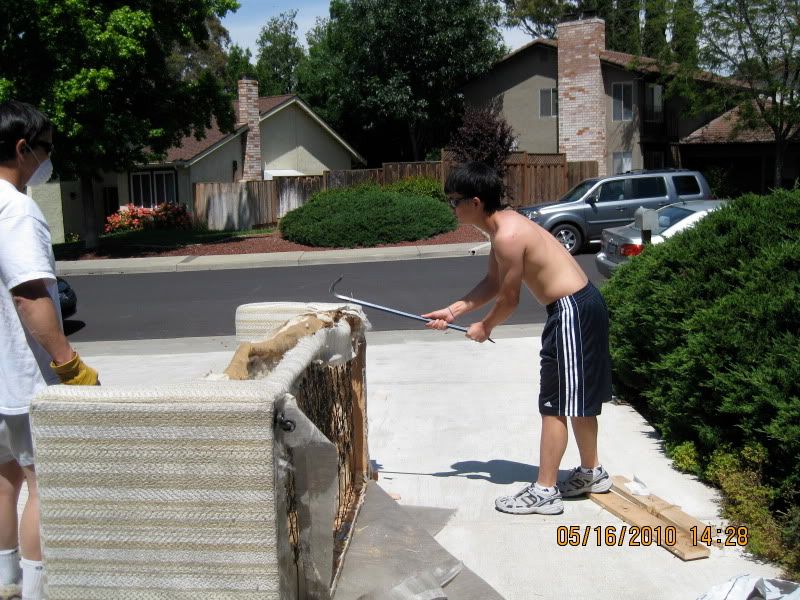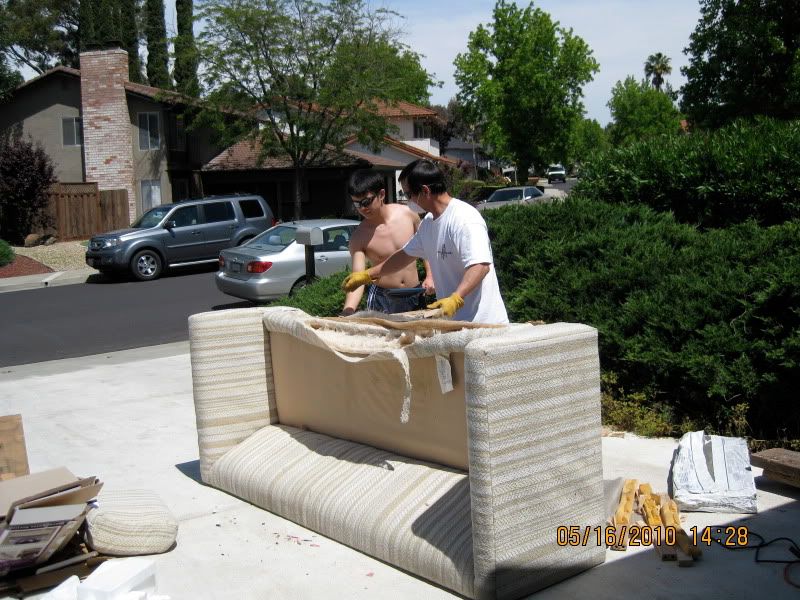 During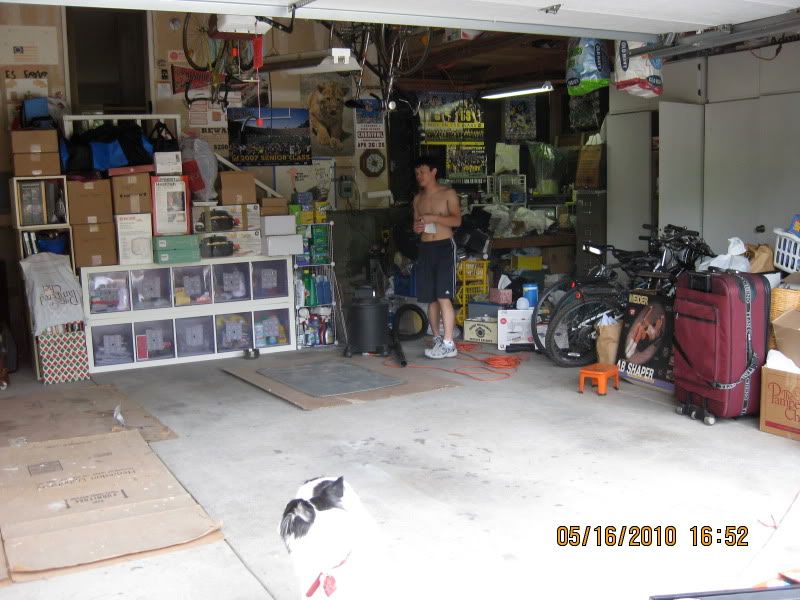 After
Can you believe it?!!?! I woke up at 7am on Saturday and worked until about 5pm. I was so tired that I could barely hold myself up to eat dinner and then got in bed by 8pm. Unfortunately, even though I was exhausted, I only slept for an hour and then didn't end up going to sleep until my normal time around midnight. Then I woke up at 4am to blow my nose, was interrupted by a text from Christopher saying "shh", and then woke up at 9am to finish the garage. By the end of the night on Sunday my allergies were hitting in full force, but the garage is clean!
I managed to throw away a lot of stuff, but there was a lot that needed to be donated too. That all went into the section that I cleaned a couple of weeks ago. I've already called the veterans and they will be coming to pick up all of our donations on Friday. Once that is all gone I can put the red suitcase full of all my Pyrex and cooking stuff into that space. Since it's all sticking out into the walkway, we can't quite fit two cars in the garage yet, but we're pretty darn close. I'm so pleased with all of our work.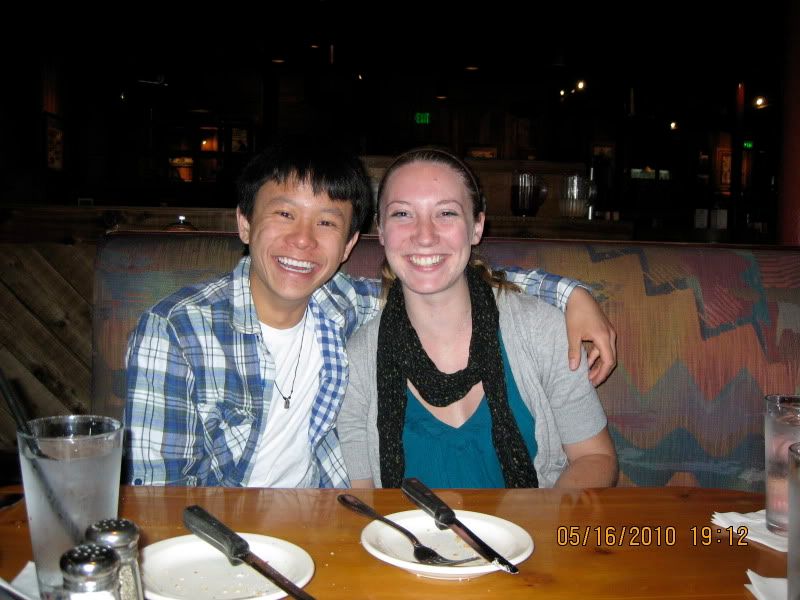 Christopher's early birthday dinner at Black Angus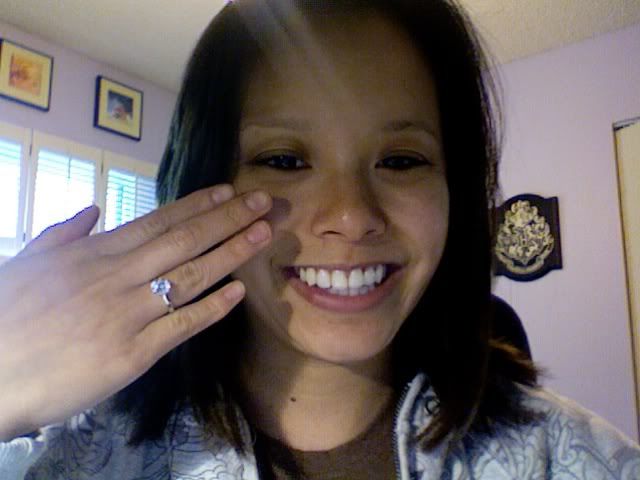 I bought this from Overstock.com last week in hopes that it will ward of guys on the cruise...if they still approach I'll know for sure that they're scumbags. We're still a long way away from the real thing, which is fine since Nick and I haven't been dating that long, but this gives me a little sense of security on open waters. So family, if you see me wearing this, don't get excited. It's for my own peace of mind.