Hello again! Josie, don't worry, I won't post a marriage announcement on the blog without calling everyone first. Hahaha I thought I said not to freak out in my explaination of the picture. Anyway, this week was a blast. I'm going to try to keep this post short. Tuesday I went to Nick's to make dinner and watch the Glee and the season finale of V. Oh, what an ending! I can't wait for next season to come. Next I had my usual dinner with Melanie on Wednesday night, which was a complete grilling success for once. Even Talan seemed to like it. My disguising the squash in turkey burgers worked until he saw us eating chips. Of course he only wanted to eat chips after that, but he did take a few big bites of the mini burger I made him. Then on Thursday Nick and I picked Melanie and Kevin up to go to the Carrie Underwood concert in Sacramento. Oh. My. Gosh. That girl can sing. I love her! I was singing the whole time. It's a good thing it was so loud that I couldn't hear myself, although I think Nick could hear my nasally, off pitch singing voice loud and clear. On Friday Bonnie came for dinner and we watch two of my favorite girly movies. Ah, what a life. Saturday was Christopher's senior ball and Sunday I had book club. Whew, what a busy week! On top of that, Nick got me a small gig with his coworker and our friend Ian, to edit a newsletter and help rewrite his website. Helping Ian with his newsletter has reminded me why I want to be a writer and editor, so I've started looking for jobs in the writing field again. Even though it takes me a long time to write and edit, it is so much more enjoyable than what I'm doing at Celery right now. Celery was fine and dandy when I was in the office, but I'm getting a little tired of sitting in my room all day. We'll see how that goes.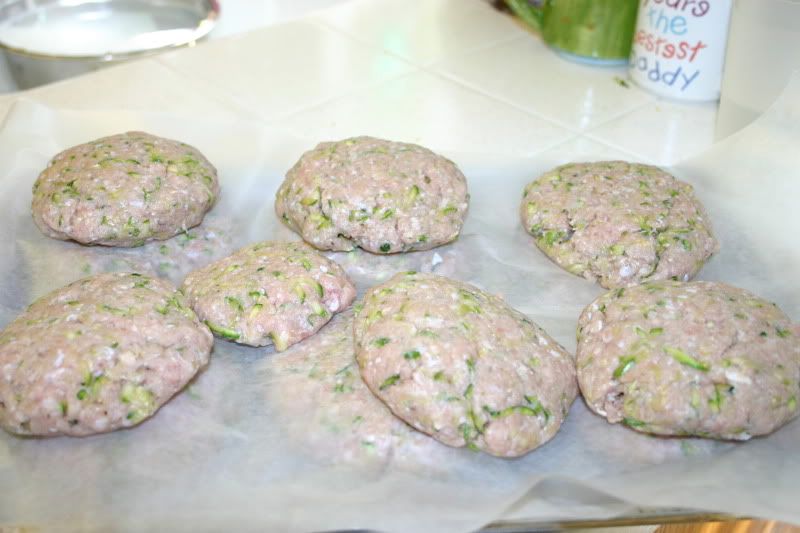 Successful grilling by myself!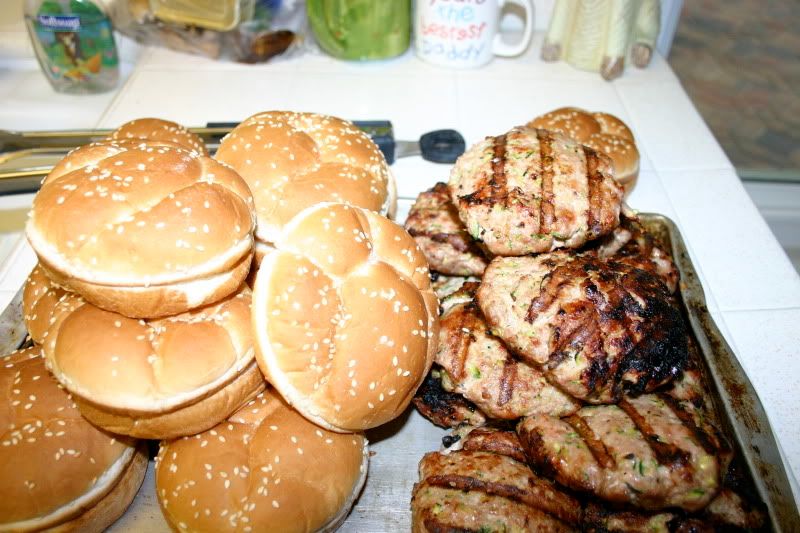 Turkey Burgers with summer squash
Serves 8

4 summer squash, grated and squeezed
4 lbs ground turkey
3 tbsp garlic powder
3 tbsp onion powder
3 tbsp black pepper
2 tsp kosher salt

Directions
Shred summer squash with a cheese grater onto a tea towel. Twirl the towel and squeeze liquid out of the squash. Mix all ingredients together. Form into patties, separating with wax paper. Heat grill to medium-low. Grill patties 4-5 minutes per side or until juices run clear.
This is a great recipe if you have have picky eaters who won't eat veggies. Make sure not to skip the squeezing part for the squash. The natural liquids in the squash will make your burgers fall apart. You'll be surprised how much liquid comes out! I know I was. You could probably make meatballs or meatloaf this way too. I would just add some ketchup and a couple of eggs into a meatloaf mixture.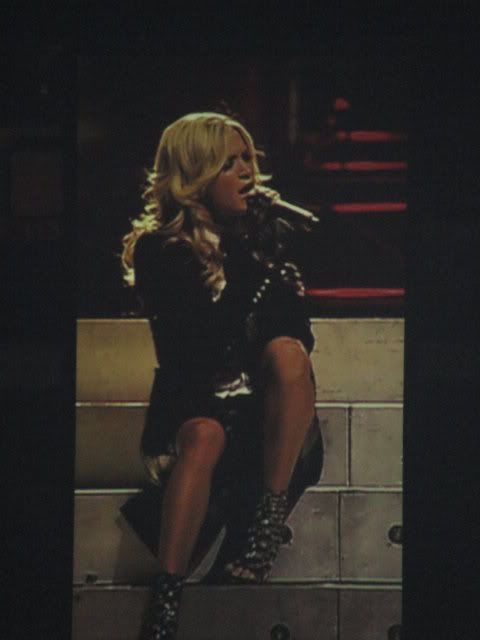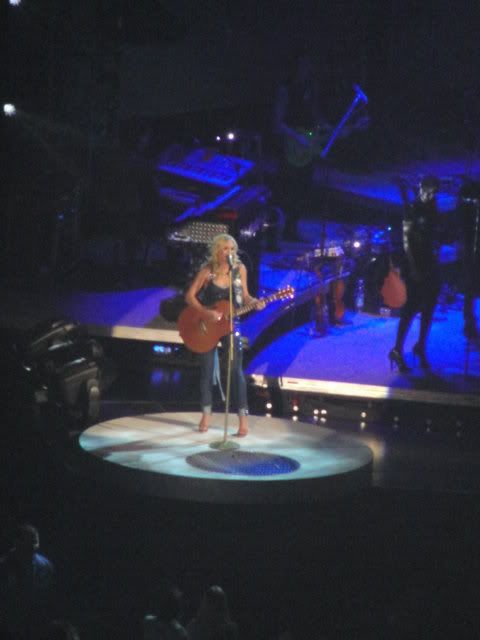 Carrie Underwood Concert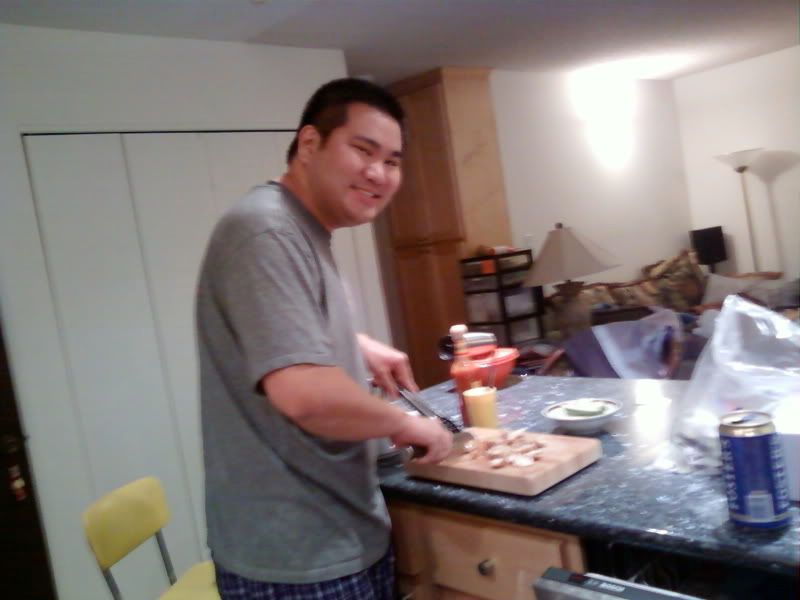 Nick's Lime Chicken Fajitas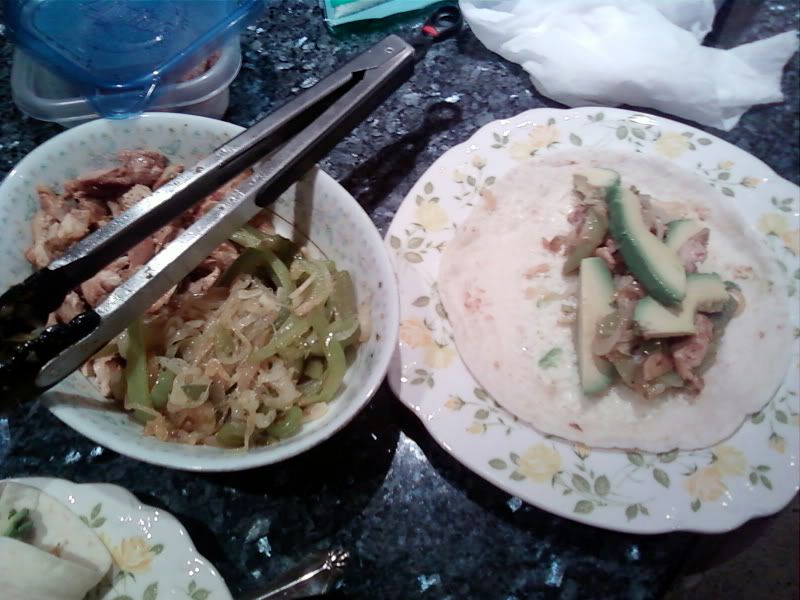 Nick's Lime Chicken

6 chicken thighs
3 tbsp Chalula
2 limes, zested and juiced
salt and pepper to taste
EVOO

Directions:

Mix all ingredients together in small bowl. Oil grill or grill pan. Sear chicken for 4-5 minutes per side. Serve with tortillas and sauteed vegetables of choice.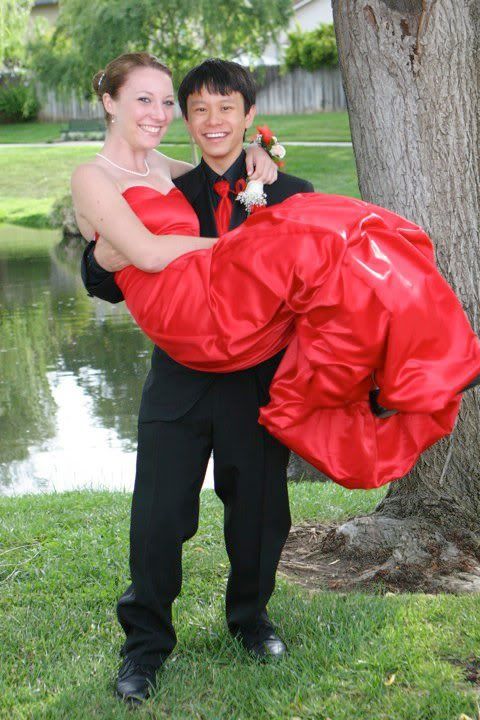 Christopher's Senior Ball
For Christopher's senior ball Nick came over to take professional-grade pictures of them. Sure beats our little snapshot cameras! I took these off of Christopher's facebook page.