Now that I've gotten over the disappointment of not getting laminant floors put in, we've moved on to the next step. My dad and I spent a couple of hours trying to decide what kind of flooring I wanted for my kitchen and bathroom. It seems like nothing with this floor is going as planned! I originally had a piece of linoleum picked out, but they were three feet short of the kind we needed so we went for some tile flooring. It's actually better quality than the linoleum, but it was a lot more work to put in. The box says that they are tiles, but they could be the same as linoleum material? I'm not really sure what they're made of since they aren't ceramic. (We can't put in regular tiles because of the same reason of the laminant.) The box says that there is a 25-year warranty, which is a lot better than the linoleum! We still have to do the bathroom, but this is what we have done so far.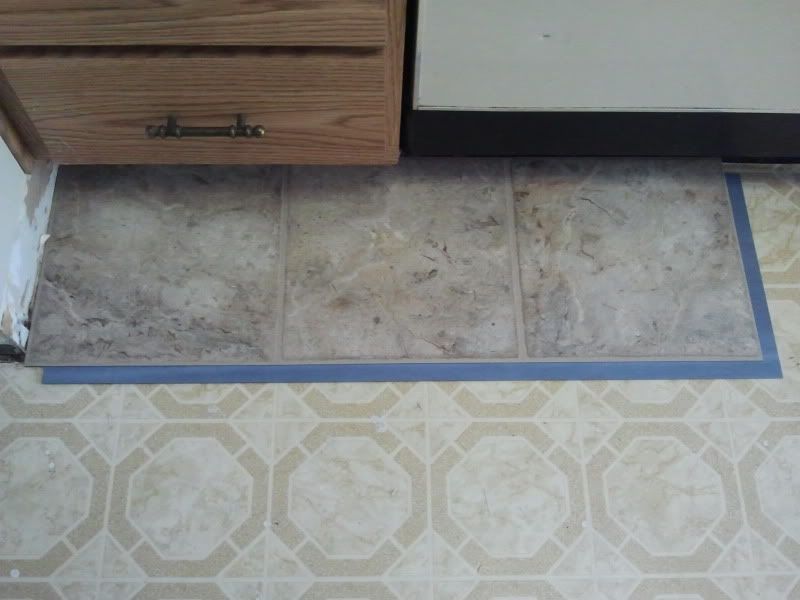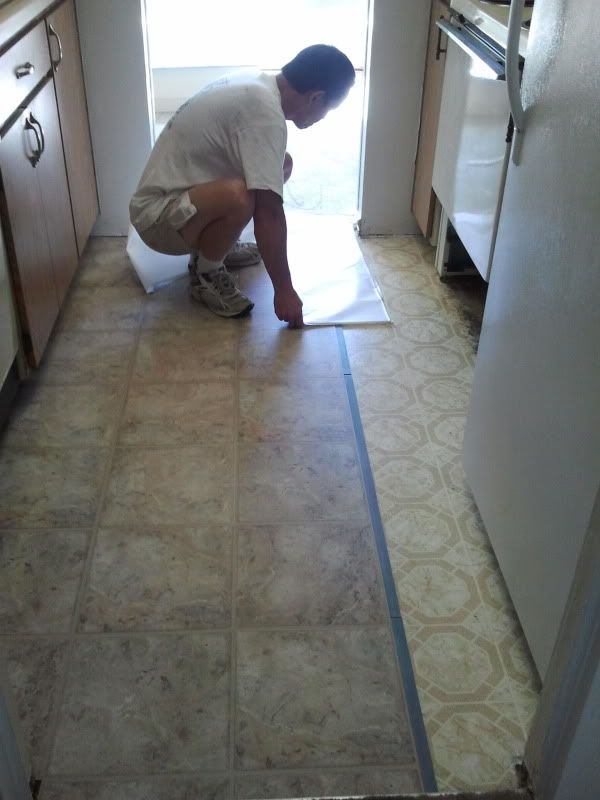 At first we weren't sure if we wanted to stagger the tiles or not.
I think it would have looked good, but since my kitchen, is as my
Mom calls a "galley", I thought that the straight lines might make
it look bigger. Seriously, a food truck has a bigger kitchen than this.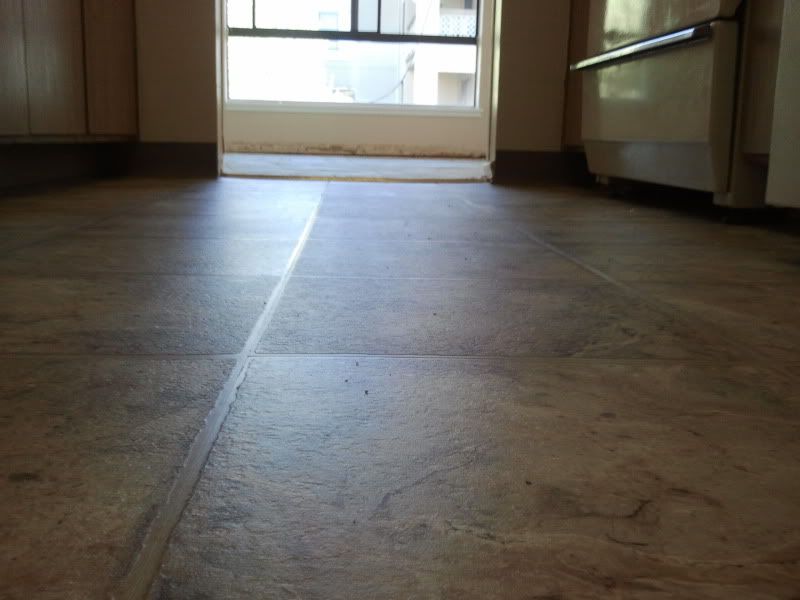 I'm so sore from the whole process. I'm not exactly sure if it was the squatting, moving the fridge and stove, cutting the tiles, or laying the moulding, but I can barely move today.
I also changed most of the cabinet pulls. The cabinets are still dated, but the new pulls help a lot. I haven't finished putting them in yet, but hopefully will this week.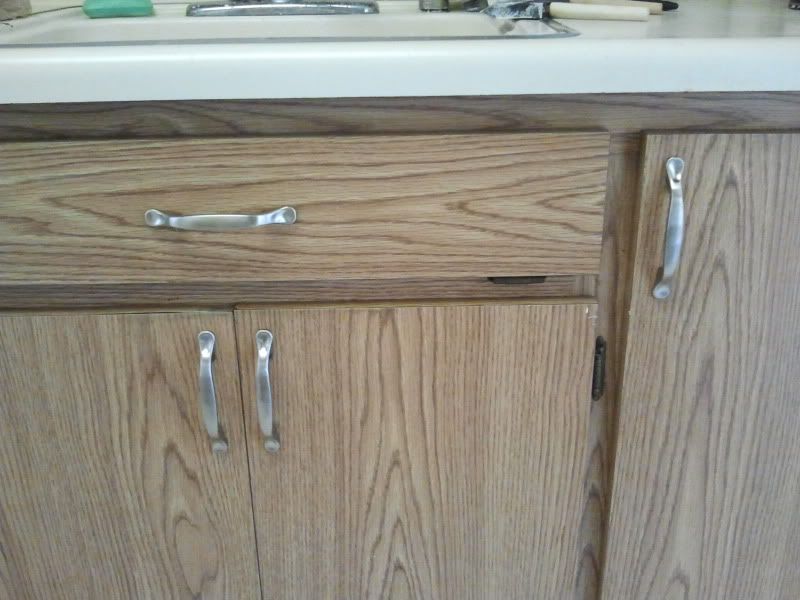 I painted the brass colored light fixture to white. It seems to help make the
place not look like it's from the 70's.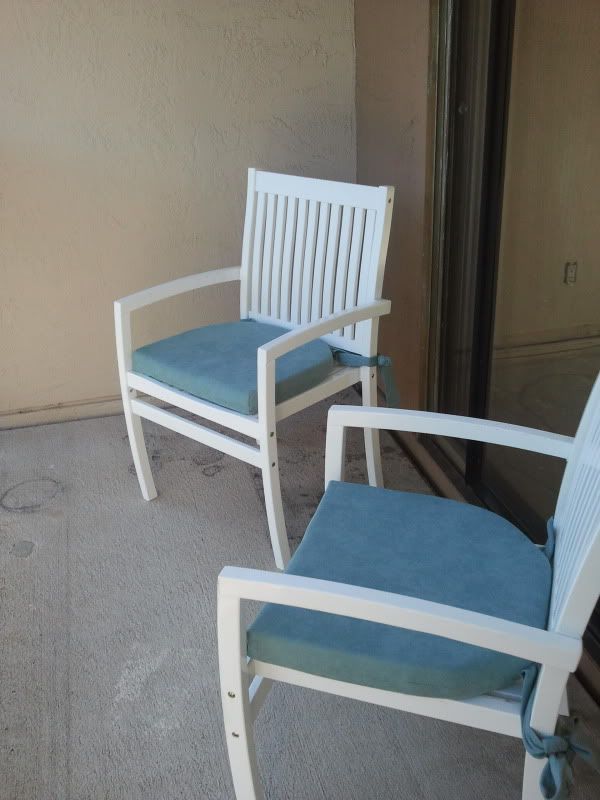 New outdoor chairs from Pier 1. They were on sale for $25.00
each and the cushions were only $19.00 each on sale. The whole
set would have cost $250.00 if I got them full price. Score!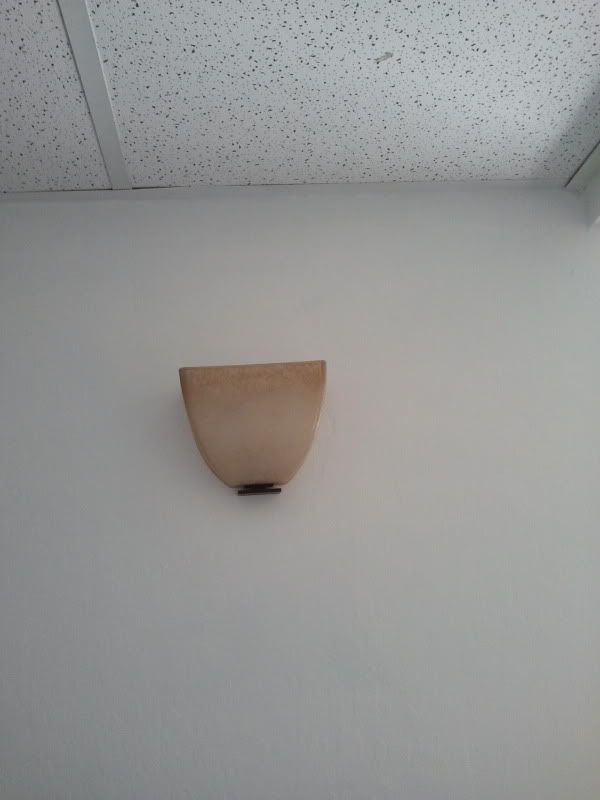 New sconces my dad put up. It's not actually crooked, I
checked. I think it's the just the angle I was standing at.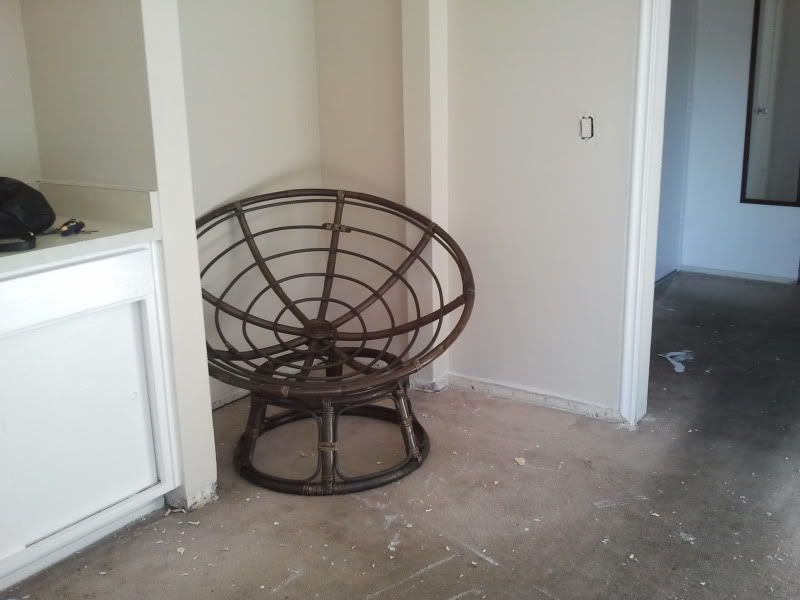 This is where the Papasan chair I've been wanting will go. The cushion is
at home, but I figured I can have the frame here when the carpet installation
guys come. We can just move it to the balcony until they are finished.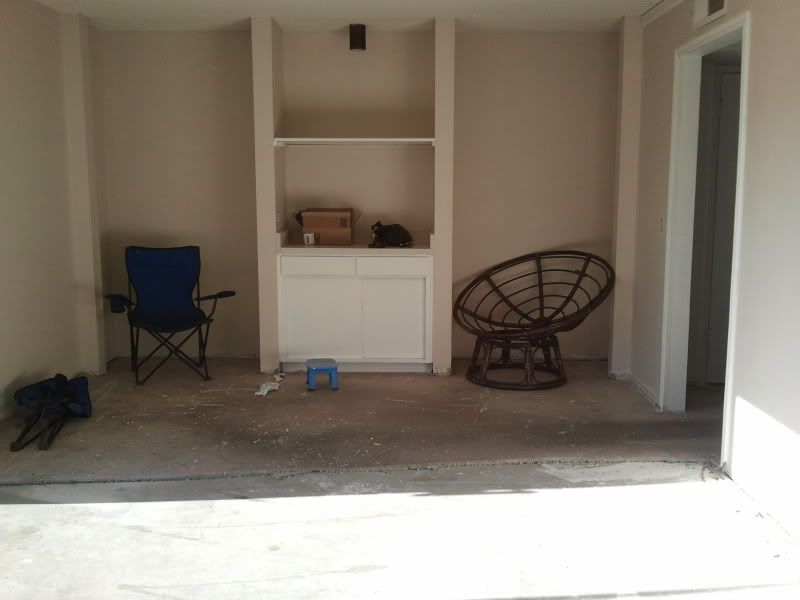 I also painted that little round light white to match the cabinets. It looks a lot
better.