After hemming and hauing about it, I got myself a little tree. I wish it was a little bigger, but for $40, I can't really complain.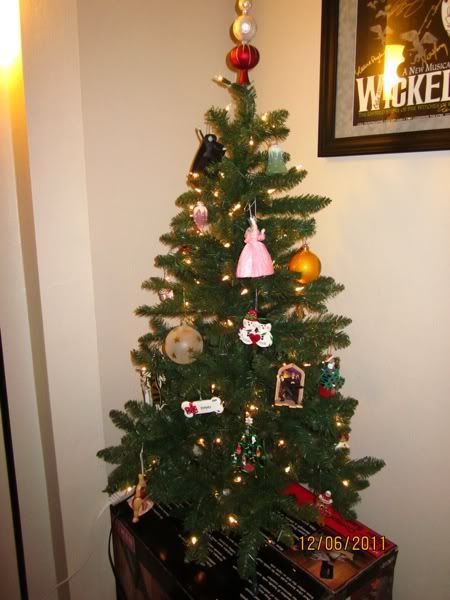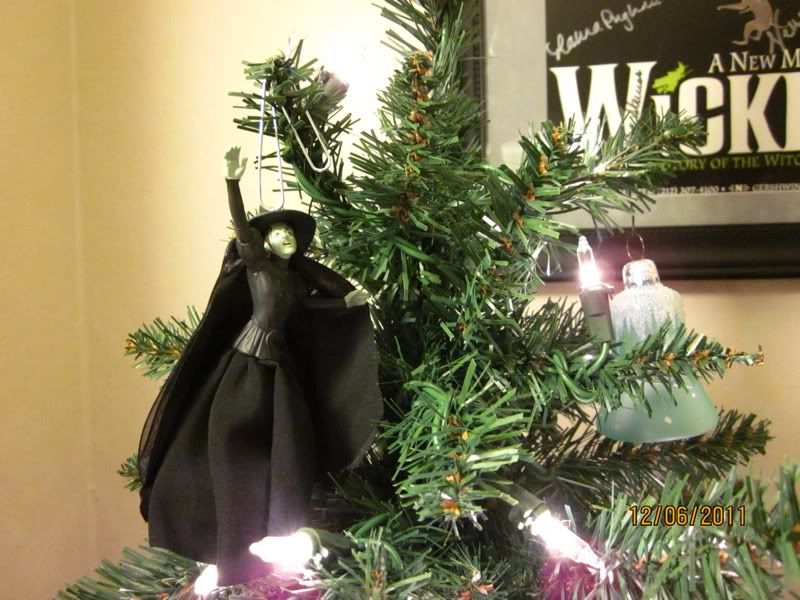 Wicked! Well, I think it's really the Wizard of Oz, but we're going to say
that these are Elphaba and Glinda.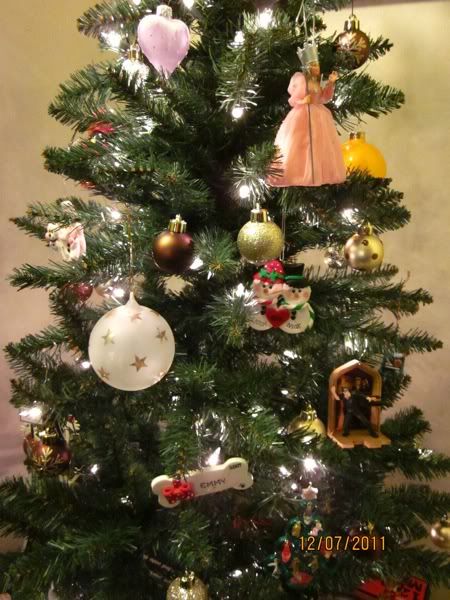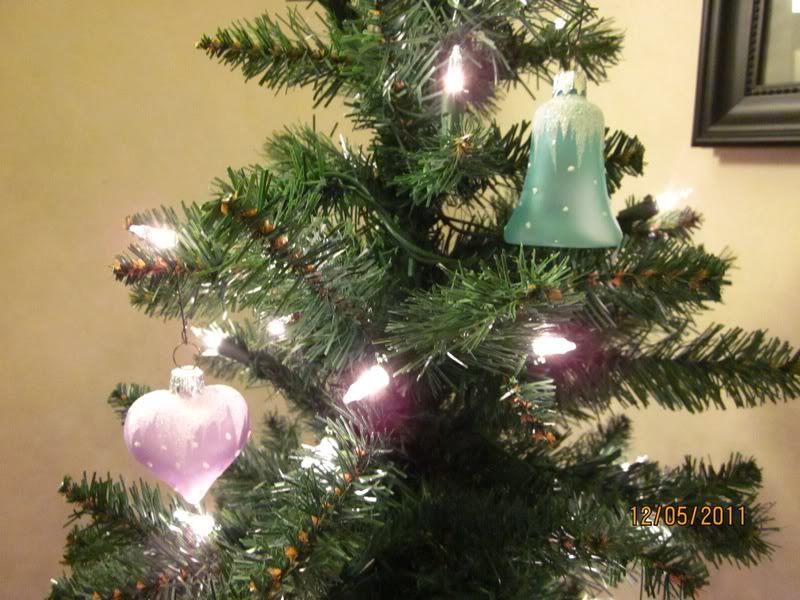 These are my favorite Christmas ornaments. My Mom was nice enough to
give them to me for my tree. A couple of years ago when our tree fell over
these little guys were my main concern.