I will probably be working on these after Christmas and New Years since weekends have been pretty hectic and busy. I was very excited, as always, to find free and very inexpensive things at a garage sale.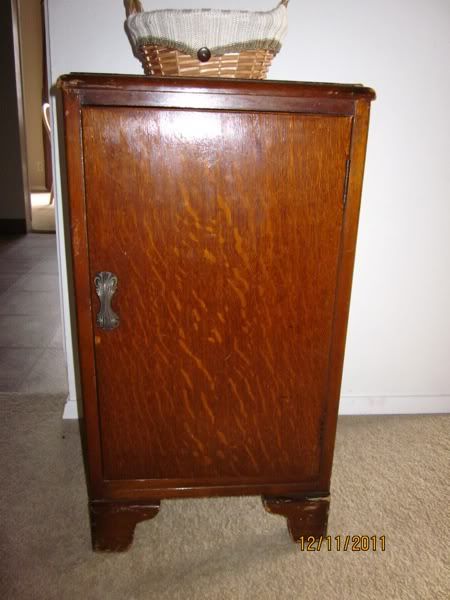 I found this bad boy at the bottom of the stairs. As some
of you may know, Nick will be moving in with me come February
when his parents move home. Currently, he doesn't have a night
stand and will put my laptop on the floor where I can step on it when
making the bed. I plan to sand this down and paint it white to match
my existing nightstand. The styles are actually quite similar. I think
with some love...a lot of love, this guy will look really good.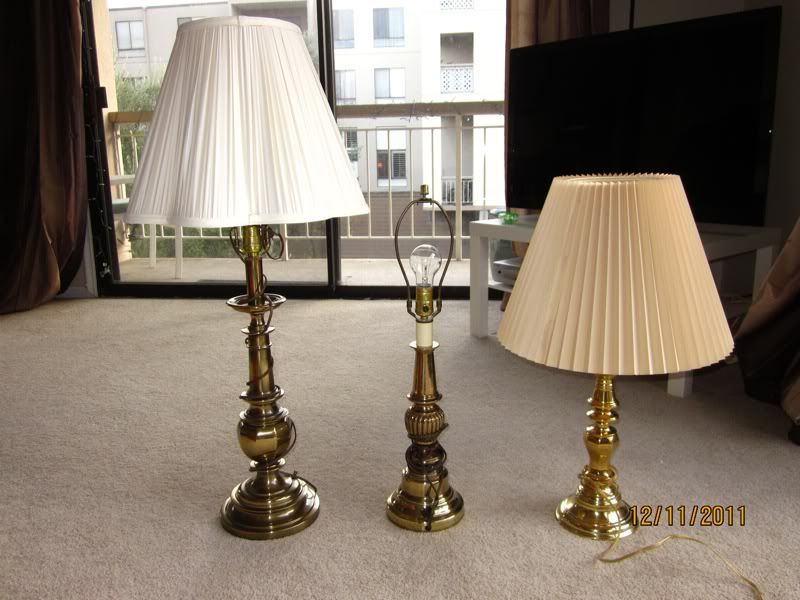 I got these at a garage sale for $5 each. I'm in desperate need of more lighting,
but they're expensive! I actually kind of like the color of the tall lamp on the left,
but will be painting the other two black. I think that detailing on these old
lamps is fantastic. I've also already thrown out the lamp shade on the right.
I think that the one on the left, already vacuumed for dust of course,
will look nice with some modern embellishments. We'll see what I come up
with. But for $15 in a weekend, Nick now has a nightstand and lamp to read with
and I can move furniture around to add more lighting to my living room.