My biggest question when buying this palette was, Is it worth it? The answer isn't exactly simple.
Quality: Yes
Cost: Yes
Colors: Yes
Variance from Naked Palette: No
As always, the quality of the makeup is awesome and the dual-ended synthetic brush is handy also. For $50 +tax (free shipping) I think that this palette is a really good deal. It also comes with a mini lip gloss that is super shiny. I'm not a fan of lip glosses, but I thought it was pretty cool that it came with it. I'm sure you can read all the comments on their site or other blogs about how fantastic the quality, texture, scent, color payoff, convenience, etc. My main issue with this palette is that it is extremely similar to the original Naked Palette. I think all of the colors are very pretty, but so are the ones in the original. There is even a repeat, which I knew about before purchasing, but now considering that the colors are so similar I am not so pleased with the repeat. I guess there are only so many options to stay within a neutral palette zone, but I suppose was just hoping for more.

I also prefer the matte colors in the original as they work well in the crease. There are three matte colors in the Naked2 that are pretty good, but my makeup application skills aren't good enough to make Blackout very blendable. I enjoy Foxy as a highlight color, but already have a very similar NYX shade.
Onto the pictures!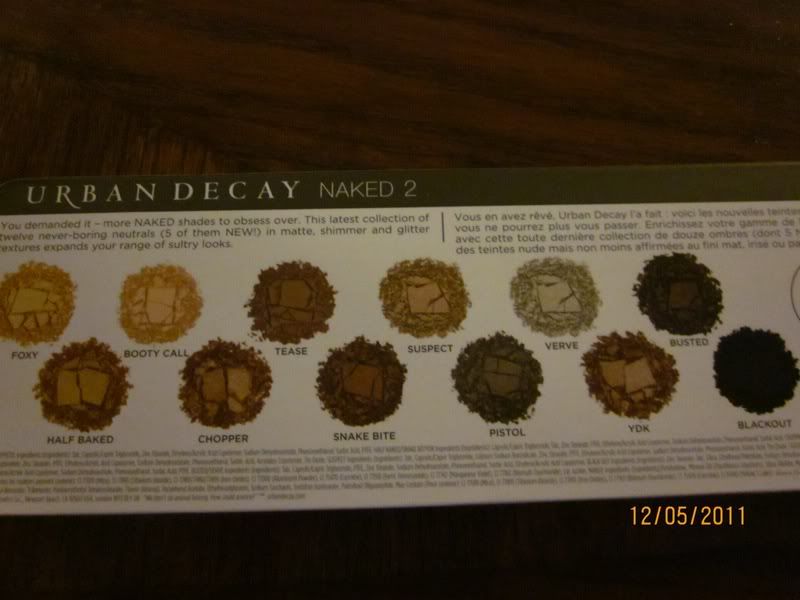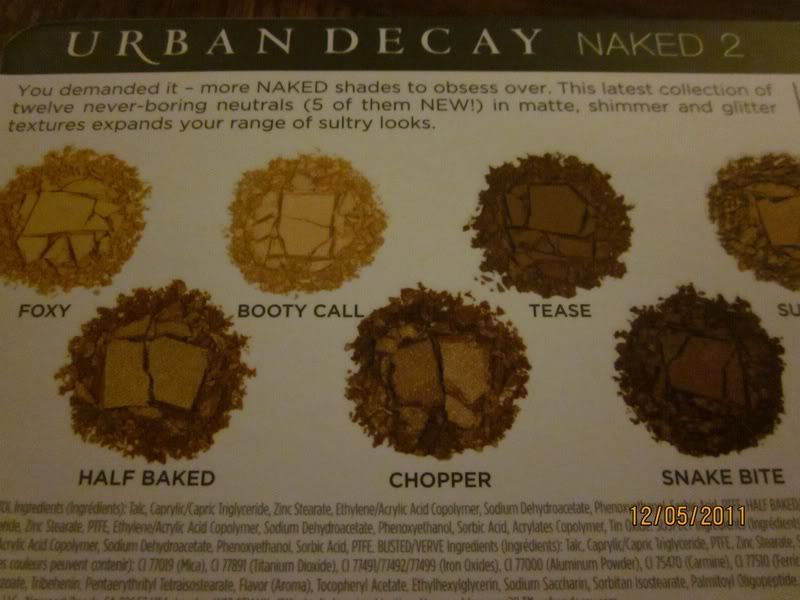 Foxy and Tease are the matte colors in this picture. The others are all
shimmer or have hints of glitter.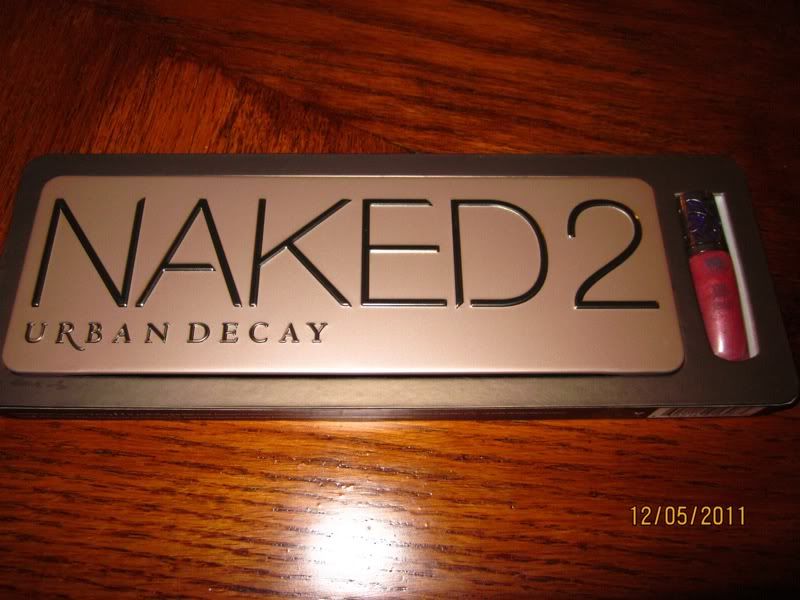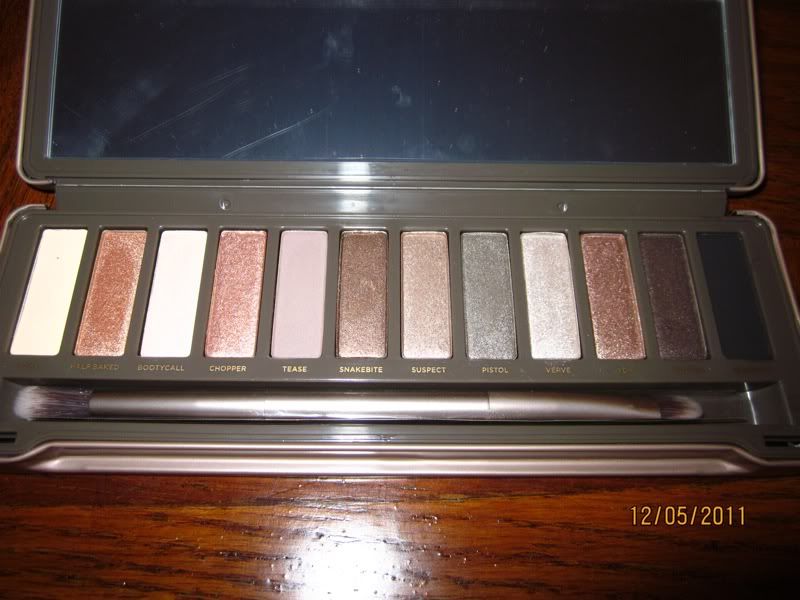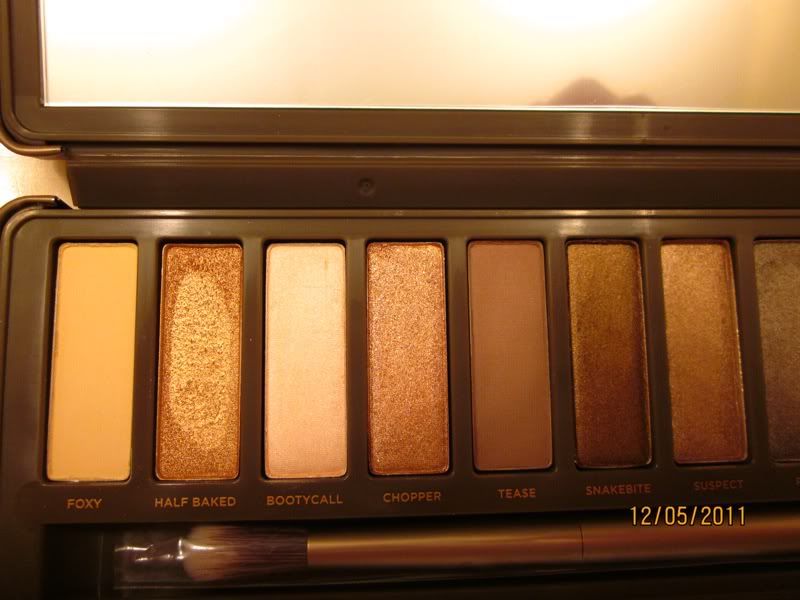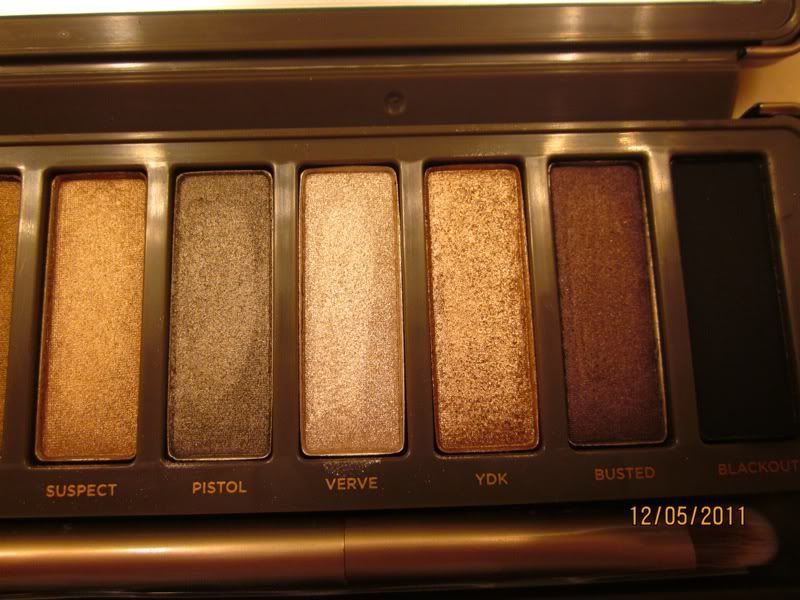 I don't know how other bloggers do such a good job
with swatching. It was so hard to get everything in the
shot!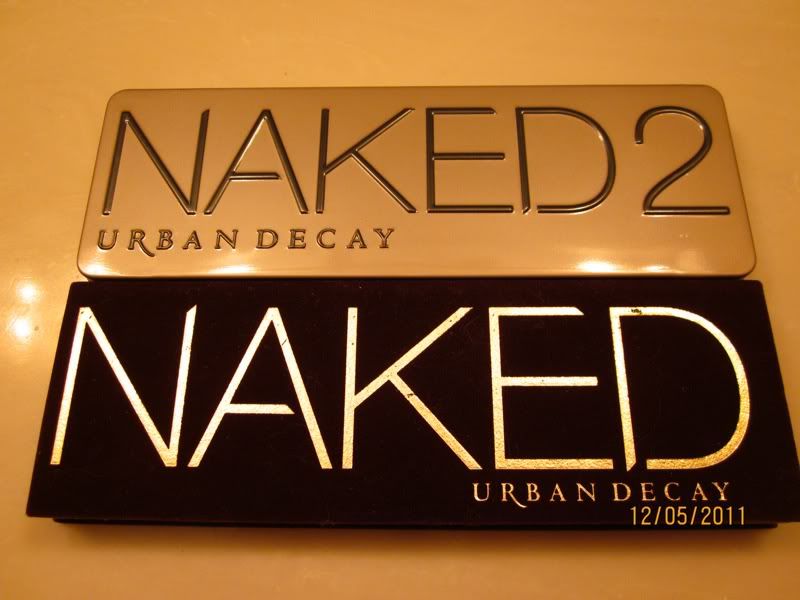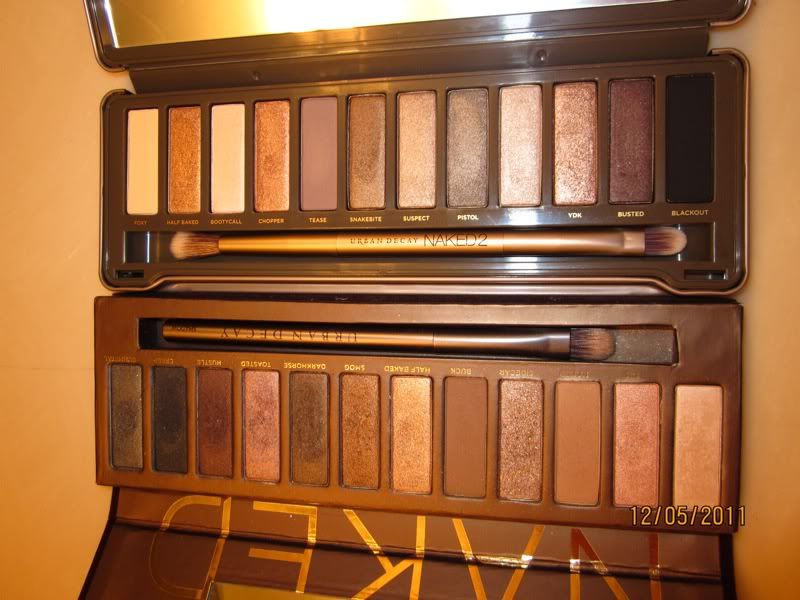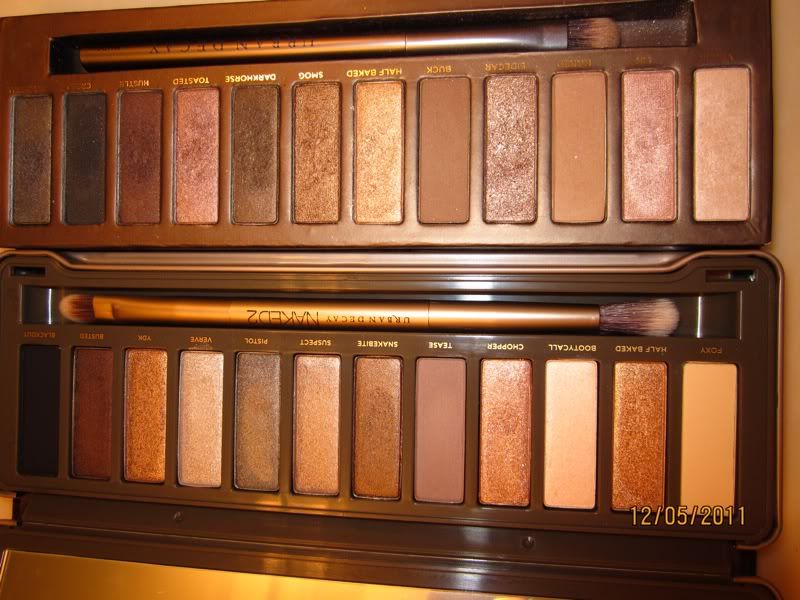 The bottom line is that the palette itself is awesome, but if you already have Naked then you don't need to rush out to get Naked2. I have nothing really negative to say about the makeup itself, just that it is too similar to the Naked Palette. I would definitely recommend this to anyone who doesn't already own Naked.
Should anyone be interested, here is a real review on Naked 2:
MakeupbyTiffyanyD