This past weekend I spent an awesome amount of time sleeping, eating, and scrapbooking. Since Nick was in the City shooting a wedding and I had to stay home and Emmy-sit while my parents went to Erica's bday party, I had the house to myself. It was lovely. Emmy and I scrapbooked the beginning of Christopher's scouting career for a few hours while watching tv. Well, Emmy was sprawled out on the floor because of the heat, but she kept me company. There was also a lot of
Avatar: The Last Air Bender
(book 3) and
Sex and the City
viewing. Talk about relaxation. It was like college all over again minus Juni and finals. (We seemed to scrapbook a ton during finals. I guess it was our outlet to the stress.)
Here are some of the fruits of my labor. These are pictures from 2003 when he first started boy scouts (cub scouts was before that) to the beginning of 2004. My mom just found more pictures for me so this coming weekend I'm going to try to do a lot more on the book. I need to have it all done by August 7th, which is his Eagle Court of Honor. I was also very excited to find actual Boy Scouts of America produced scrapbooking material. I got awesome stickers, embellishments, and even BSA themed paper. I was ecstatic. I also got a nice neutral/brown pallet of patterned paper. The best part is that Joann's was having a huge sale on their scrapbooking stuff so I got it all 40% off! I got tons of stuff and all for less than $70! There's so much that I'm not going to post pictures of it all. I'll just post pictures of my work.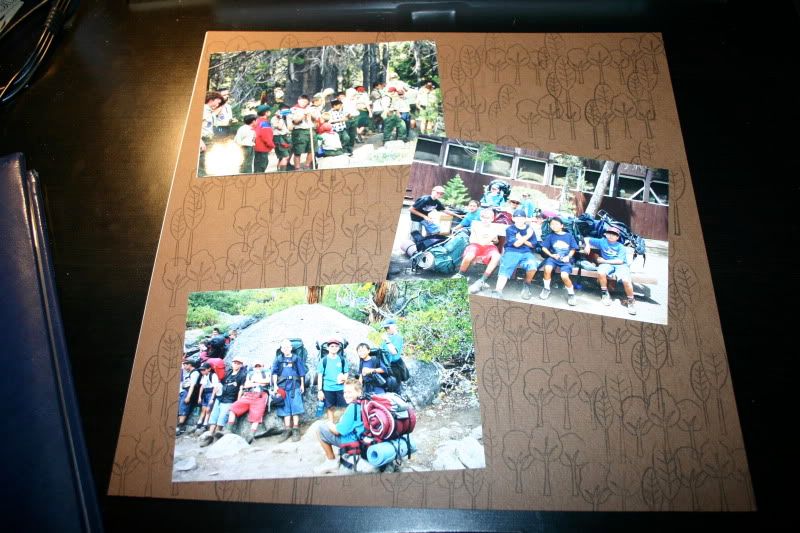 I am quite pleased with these two joining pages because the trees on the bottom and in the background were stamps I got from the dollar bin a Michael's. For two dollars and some colored pens, I think I've already put these stamps to good use. I also just purchased a copper colored stamp pad to use with these stamps as well.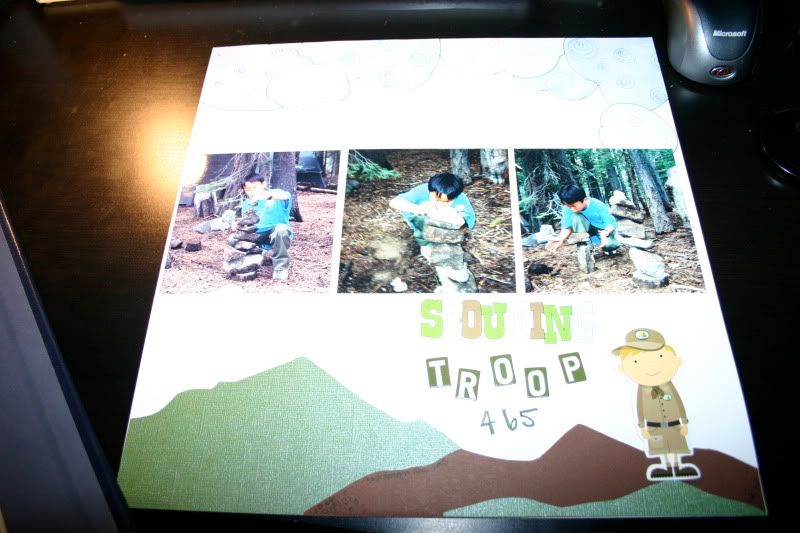 I made these mountains and clouds myself.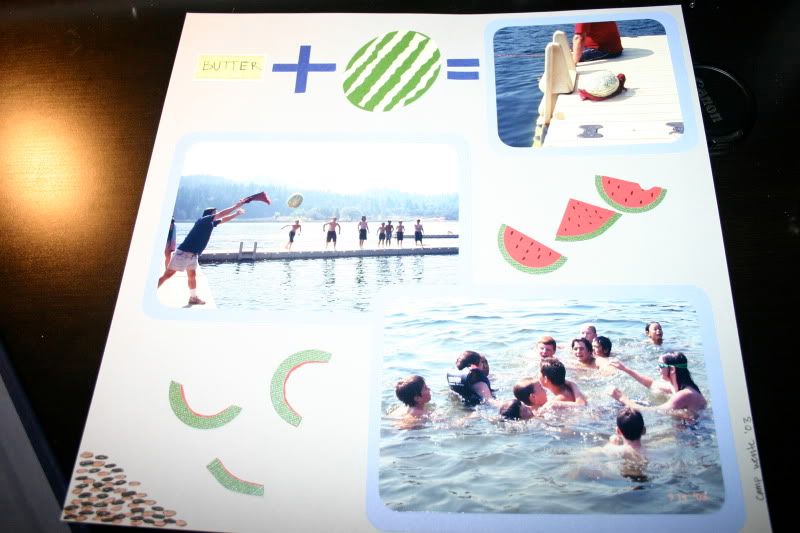 This is by far my favorite page. Not because it's simple, but because I made all the embellishments by hand. It took me about 45 minutes to do this whole page, but I was very pleased with the outcome. There are even dotted marks on the butter where you'd normally cut it for baking!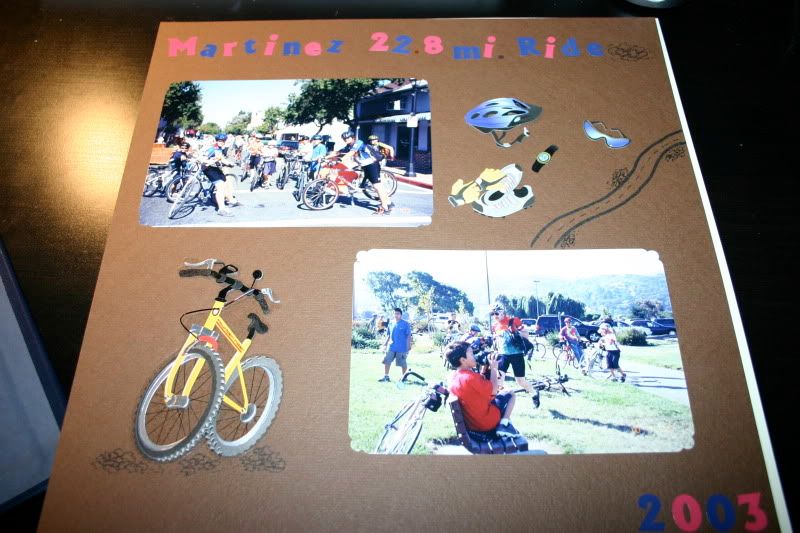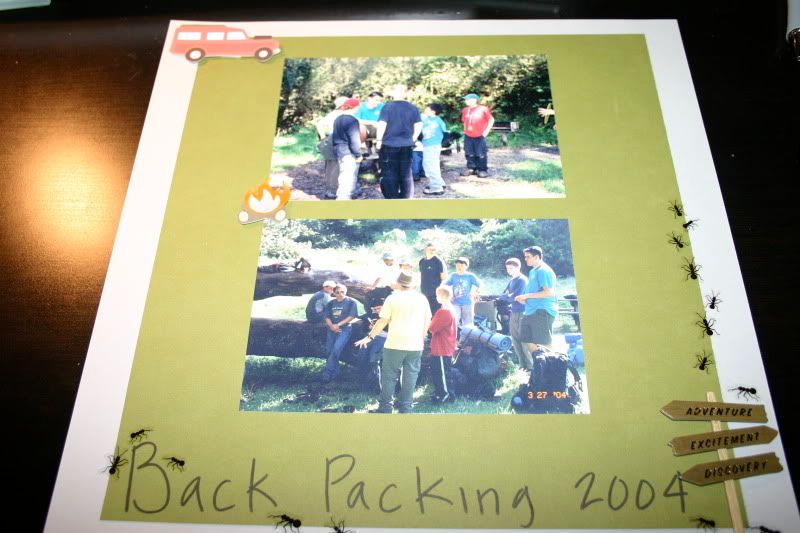 This is one of the pages from the BSA pallet that I got. Isn't it cool? There are even cooler ones with map, kayaking, hiking, camping, and nature patterns. I was soooo pleased with this pallet.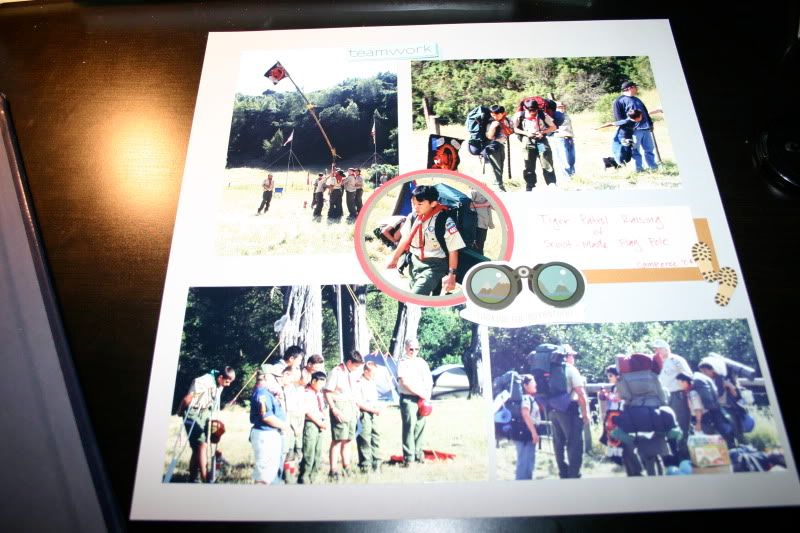 There will be more to come. Family, please look at my hard work when you come to Christopher's Eagle Court. These pictures don't do the pages justice! Plus you can't see the pictures of 12-year-old Christopher very well.