For a while I've had a set of four cubes along my wall between my bookshelf and desk. In the space on either side of the cubes I would stuff random objects to get them out of the way. In general, this just made my room looked more cramped and cluttered. Since I've had a recent massive accumulation of makeup, I need to figure out a way to store it. My solution was to get another cube. After measuring it out, I found that I can fit three cubes horizontally in the space allotted and if I stack them then I can have six cubes. This really makes it wall-to-wall furniture, but at least I have more storage space. I quickly purchased two more cubes and cube-drawer inserts. In the bottom row of cubes I keep old text books and cook books, which are too heavy for the cube-drawer inserts. To cover them up I bought an inexpensive piece of fabric to drape over the cubes like a bedskirt. Using a 50% off coupon from Joann's I got the fabric for a whopping $2.50. What is really nice is that my duvet cover and bedskirt match my cubes, black on top and white on the bottom. After taking these pictures I realized that my goal of decorating my room with a black and white theme has come to fruition!
At first I had gotten cube-drawers that were to small for my cubes. I put
black binders on the sides so that there wasn't any wasted space, but then
decided to return the cube-drawers to get them of the proper size.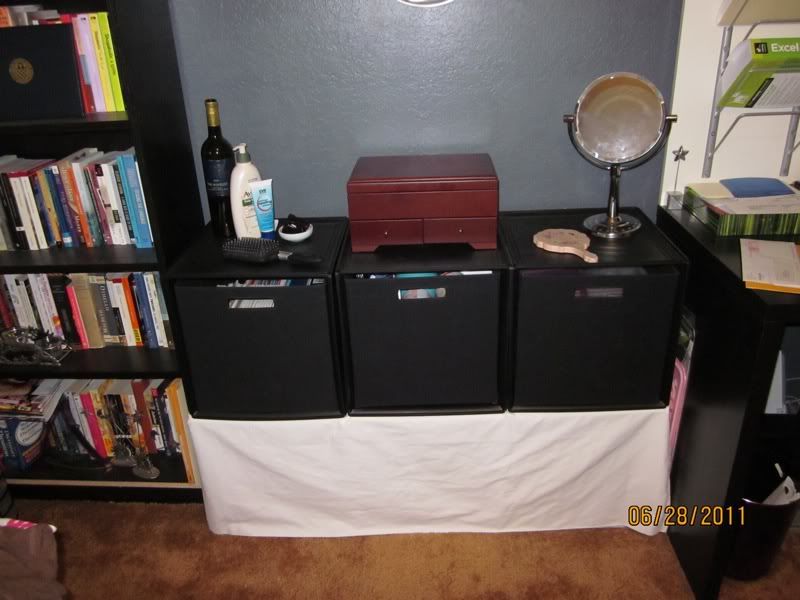 Completed look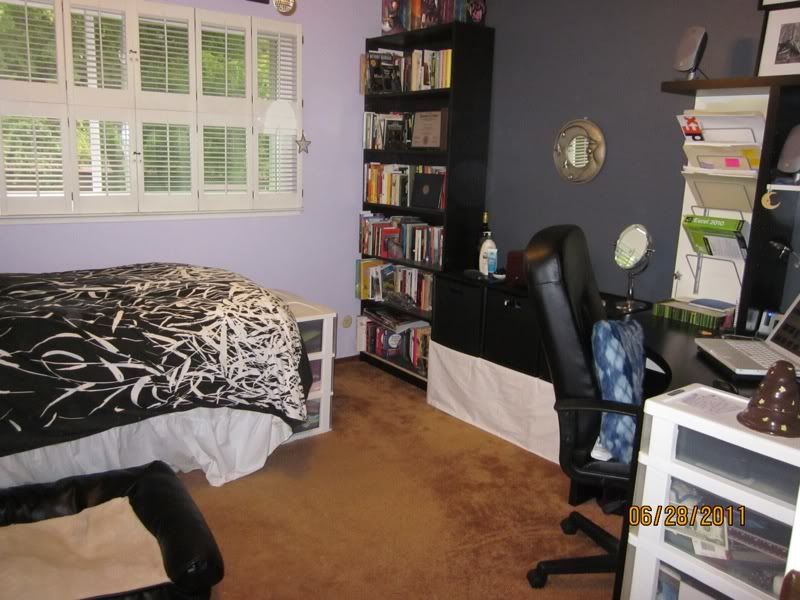 View as you first walk into my room.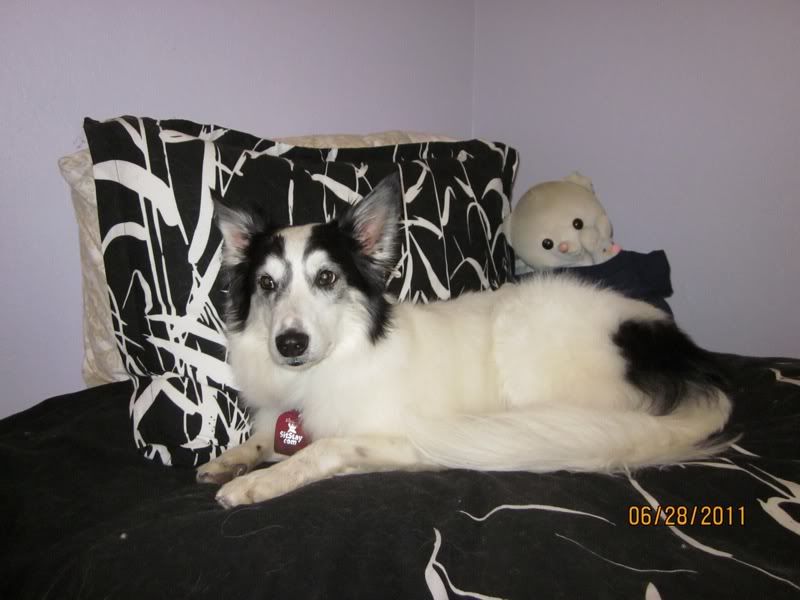 My black and white dog to match my room.