One of Nick's good friend's works at Pixar and will frequently get him prescreening tickets to movies. This time I was actually able to go with him. We went to see
Cars 2
, which comes out tomorrow. At first I wasn't that excited to see Pixar because I had spent a good part of the day applying for jobs and was a little bit grumpy, but as soon as we got there I started getting excited and had Nick take pictures of me with all of their models. If I could have, I would have video taped the whole thing. We also got to see all of their Oscars in the front display case. They were kind of dusty!
Our friend showed us around the campus and their new building. It's beautiful! I was very excited. By the time we actually saw the movie I had that giddy feeling like when you board the pods after waiting for hours in the Space Mountain line. The movie itself was very good, but I could have waited until Friday to see it. I was just so stoked to be at Pixar! Unfortunately my application to be an inventory specialist, which I know sounds boring but it's Pixar, was rejected. Oh well, one can hope!
This is in front of the atrium. That guy in the background was throwing
Hammers with a frisbee.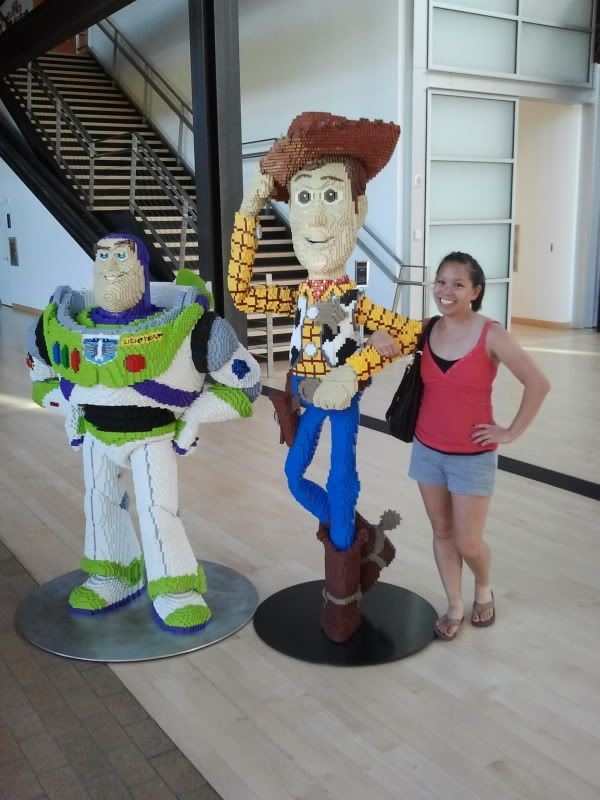 They were made of legos!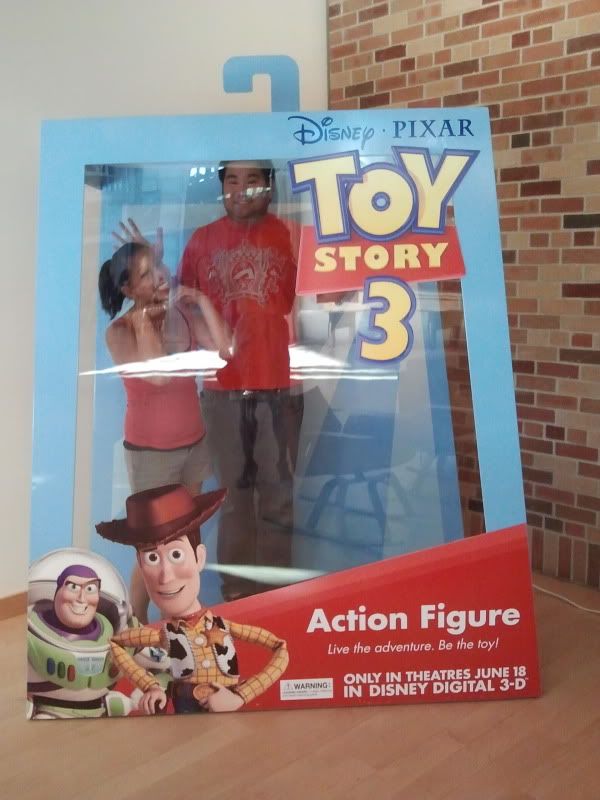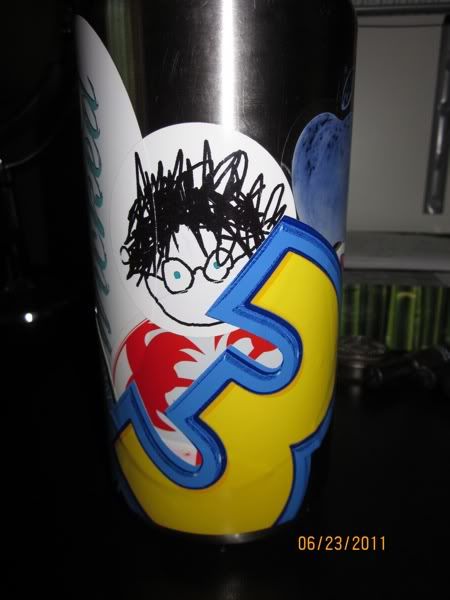 I got this Toy Story 3 sticker along with the wine glass.