I caught a blog posting early last week that CVS was having another cosmetics sale. Work has been very stressful so I decided to do some retail therapy. I "saved" $45.19 according to my receipt and only spent $33.06. I figure that actually saving money is relative considering that I didn't actually need anything that I purchased. I bought a couple things that were full priced, but the rest was on sale. The two items at the bottom of the picture, Revlon eyelash glue and Milani eye pencil, were full price. I've been searching and searching for this eyelash glue, but nowhere seems to ever have it in stock. There were only two left so I thought I should get one. I don't really wear false lashes often, maybe once or twice a year, but this glue is supposed to make putting them on much easier. Instead of being a squeeze tube like most glues, it has a little wand applicator for better control. The Milani eye pencil was a purchase that I wanted to try out because I had heard that it is similar to the Urban Decay 24/7 liner. The Milani pencil was $8.00. The Urban Decay $18.00. It's kind of a no-brainer. I am, however, going to exchange the black pencil for a brown. I automatically grabbed the black pencil, but have been wearing more brown liner. Once I test it out I'll let you all know what I think.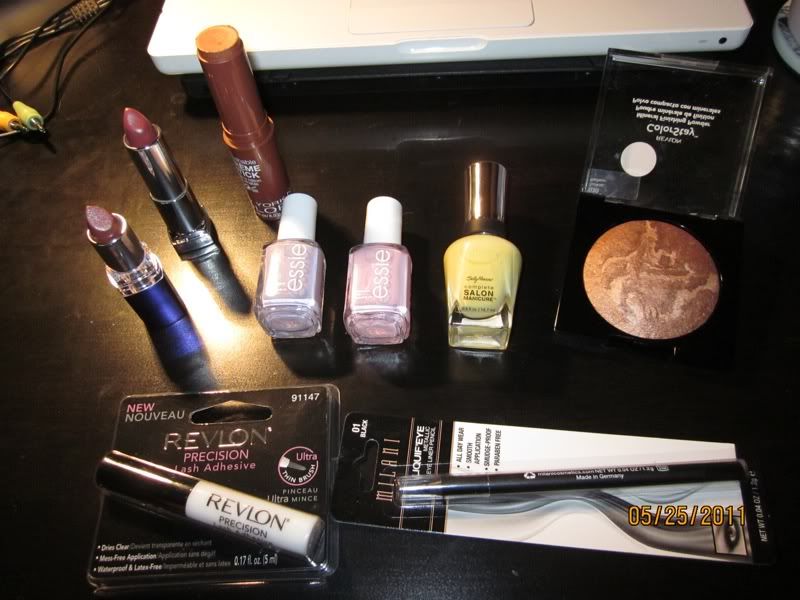 I couldn't believe it. The Essie: A French Affair nail polish line was 50% off.
I bought these for $4.25 each and the Sally Hansen for only $2.12!
All are regularly $8.50 each.
From left: Yellow Kitty, French Affair, Nice is Nice
I already own Essie's Sand Tropez and love it. The only other color in this
line that I saw at CVS is called Coat Azure, which was too similar to the
Essie: One Day Without Blues for me to buy. (I didn't care for the
color and gave to Linda.) There are other colors in the line,
one in particular that I want called Topless and Barefoot,
but I can't find it anywhere. I might order it online.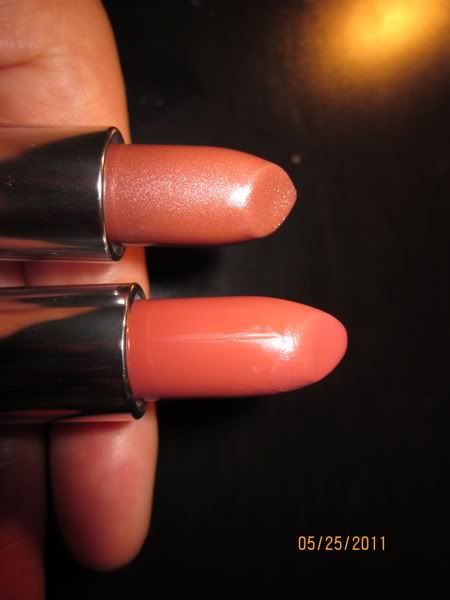 I'm not really a lipstick person, but since they were on
sale I figured I'd try them out. I also wanted to try the Rimel
lipstick because one of my makeup gals loves this line and
said it was moisturizing like a balm. As a chapstick addict
I beg to differ, but at least the color is pretty.
Top: Rimel Moisture Renew #680 Precious Brown
Bottom: Maybelline Color Sensational #345 Warm and Cozy