Surprisingly Cal did a lot better than anyone expected. With the final score of 31-28 Stanford, we were all pretty pleased with the outcome. Of course, nowadays I go for the tailgating. Since the crabbers have yet to figure out crab prices we were treated with some lobster. Yum yum!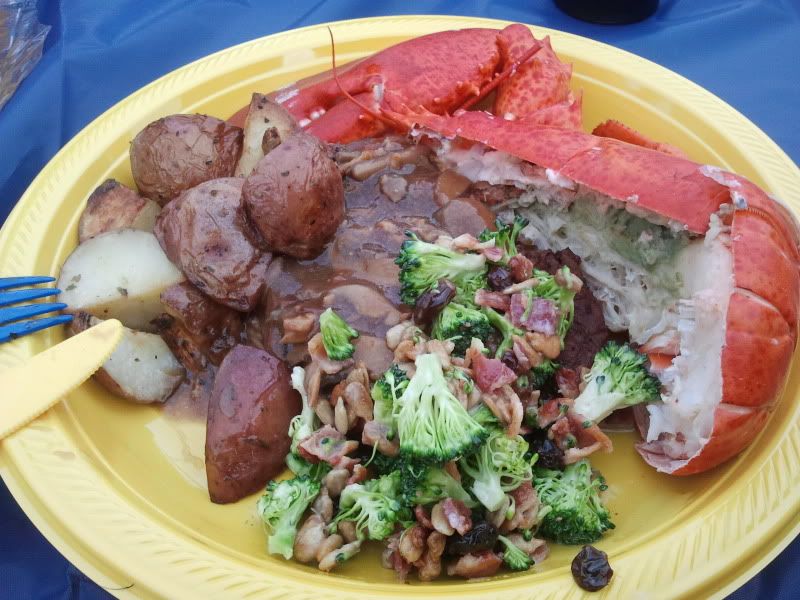 Roasted garlic potatoes, filet mignon with mushroom gravy, lobster, broccoli
salad, and later, sticky rice.
It was quite cold and rainy out.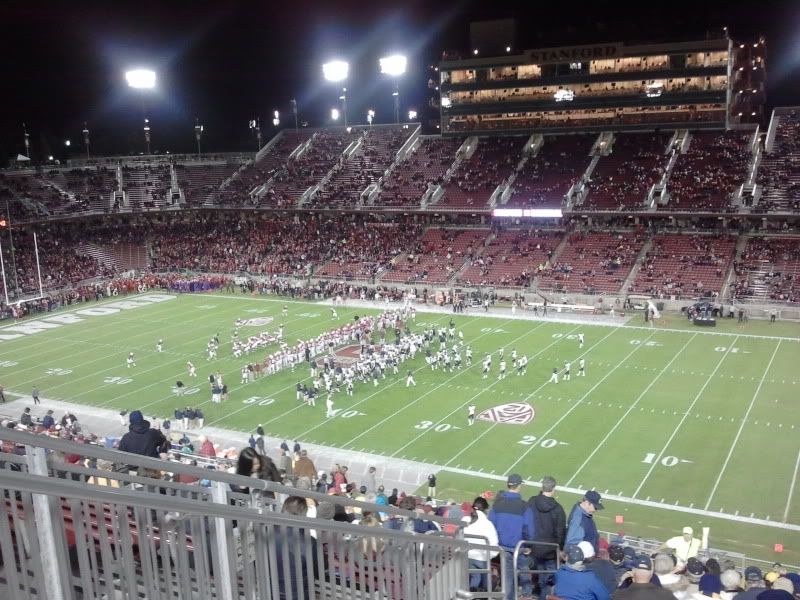 Linda and Rob graciously agreed to help me watch Emmy. As a thank you, I made them a big pot of Cioppino, salad, and lemon bars.