This weekend Nick and I planned a big family dinner to watch Captain America and celebrate my Mom's bday. Since Safeway was having an extremely good sale on whole chickens we decided to do our Sage-Rosemary butter chicken. We also made our normal garlic green beans and tried out some wild rice and drunken mushrooms. I wasn't a huge fan of the rice and for some reason I had a really heavy hand with the salt for the mushrooms so they were rather salty. If I decide to perfect the recipe I'll post it, but as of now, they were just kind of "eh".
Nick and I started off the day with a hearty meal and some football. Well, he watched football and I took a long food coma nap.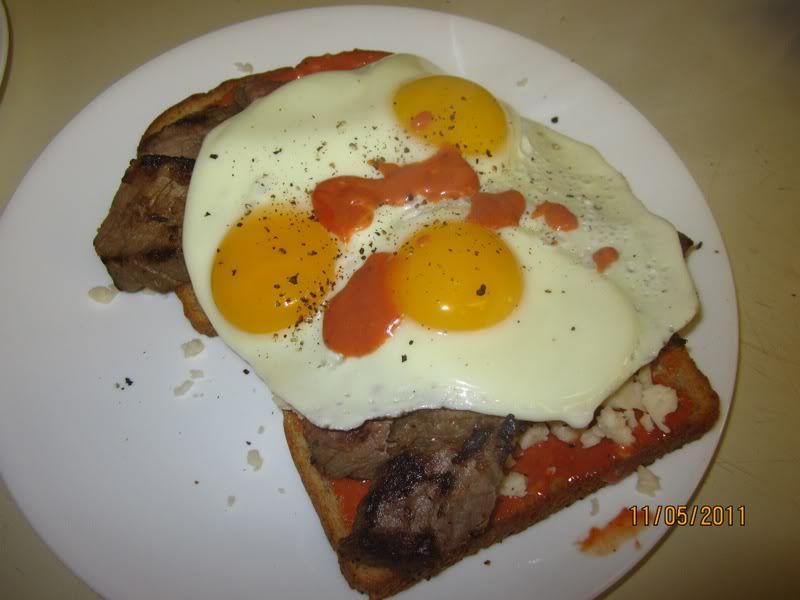 I whipped up a little spicy sauce to slather on his toast and piled on left over
London broil, mozzarella, and eggs.
By 3:30pm we started cooking.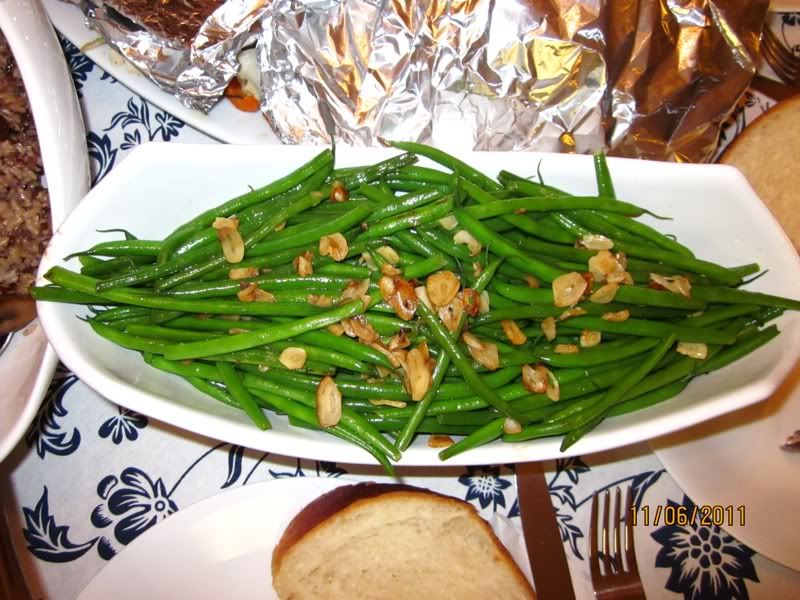 I had also decided to make a couple of Dutch Apple Pies. Instead of using classic chunks of apple I sliced them thinly.