Originally Nick and I were not planning on going out for Halloween. He's not a big fan of the holiday in general and I don't like the drunks, crazies and women dressed up as hoebags. It's the one day of the year that women think that they can go out into public wearing what they have in their underwear drawers and still be called respectable the next day. It really irks me.
Anyway, we got a text last minute from a friend of ours to go to a restaurant/bar in Pleasant Hill where my parents usually celebrate with their friends. I made a glittery eyeball mask last year so I wanted to make mask wearing a tradition. This year I took it one step further and put the mask directly onto my face. Using eyelash glue, I stuck each rhinestone on individually and then packed on some of Mac's Reflux Glitter to fill in the cracks. I also put on some feather false lashes to make it more fun. I wore a bathrobe and told people that I was a Vegas Showgirl getting ready to go on stage.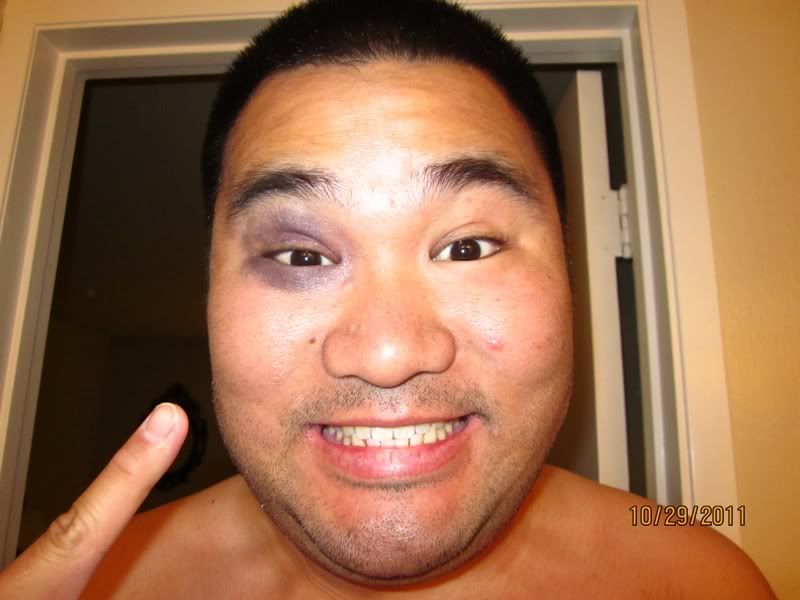 Since we were going out so last minute I gave Nick a black eye so that he could
be a little more festive.