Updated condo pictures. More to come when I get more pictures up.
Guest room:
My tables are finally in the condo!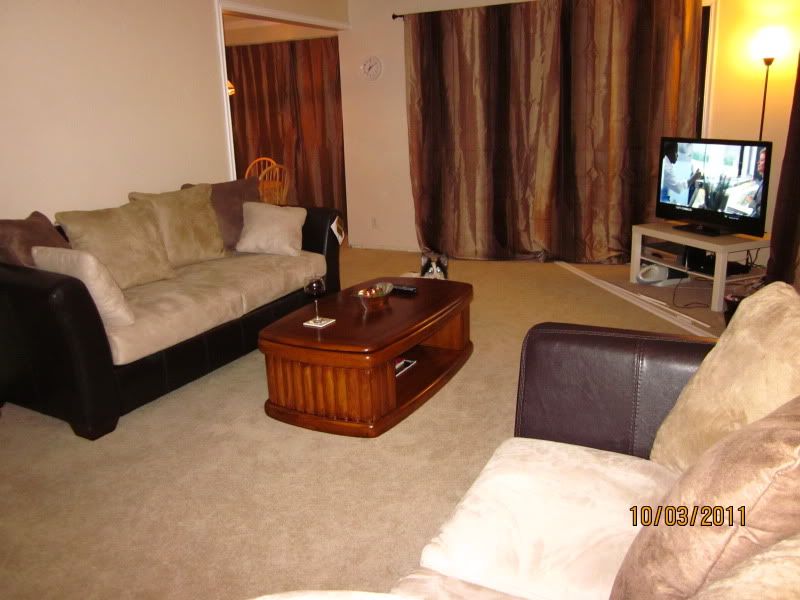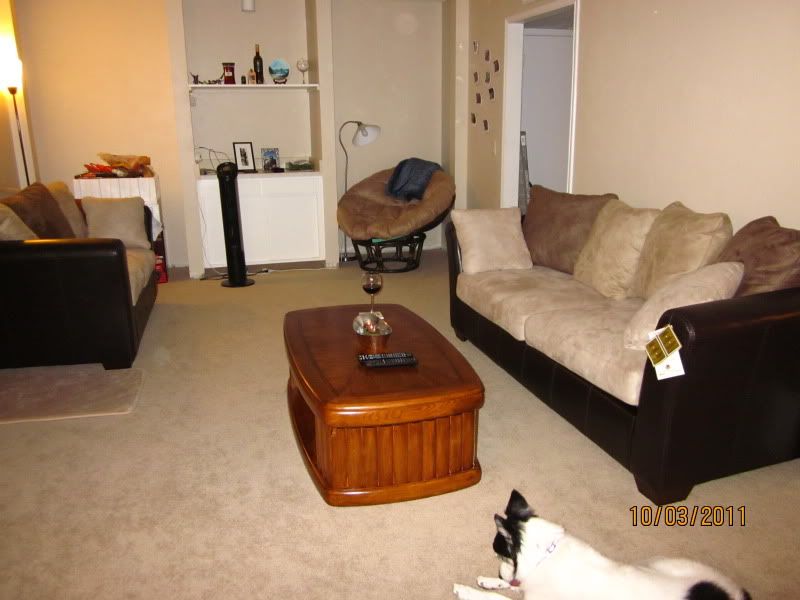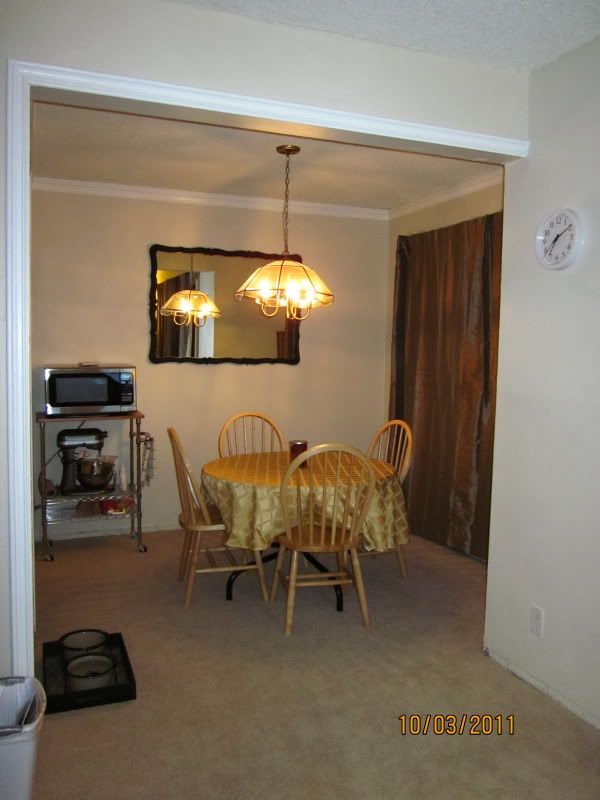 I really dislike this table cloth, but I needed it and threw
away the packaging so I can't return it to Amazon. It will
do for now. The picture showed it as an ivory, not gold.