I was sooooo excited to see these. I've tried NYX's jumbo pencils before and loved them so when Bonnie told me that Hautelook.com was having a sale I couldn't resist. I tend to go to the NYX site, fill up my cart, and then leave it because I don't want to pay full price for it all. I got lucky this time. I actually had to take things out of my cart because I would have ended up spending $100 on everything. They sell these all on nyxcosmetics.com, but at full price.
I found that the lighter colors had less pigmentation, which made it difficult to swatch. The darker colors, however came out beautifully. I tried using this rust-toned trio today. It was a little too "rusty" for my skin tone, but I was able to balance it out nicely with the matte finished Highlight. So even though the light colors don't swatch well, they still show up on my eyelids and drastically help blending.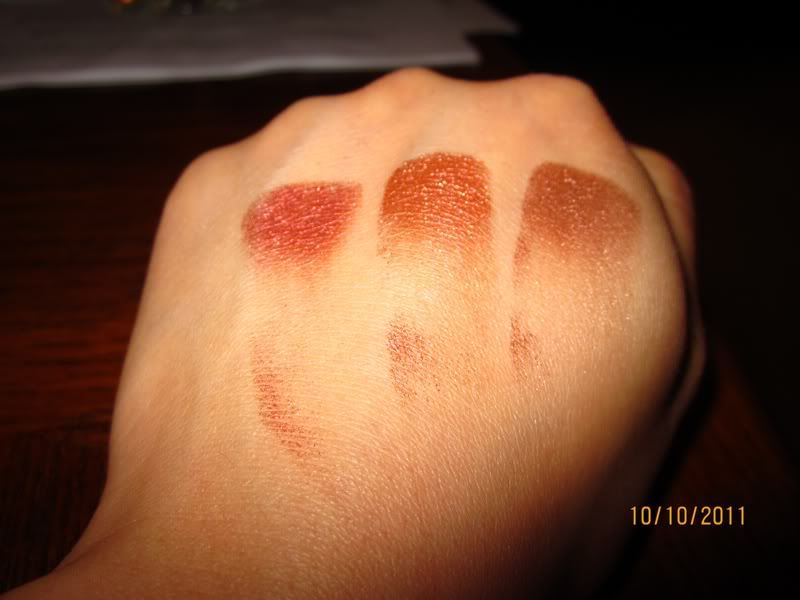 Aloha, Mink Brown, Deep Bronze Trio
Without Flash
The swatches were just too light on this pallet so I'm not posting them.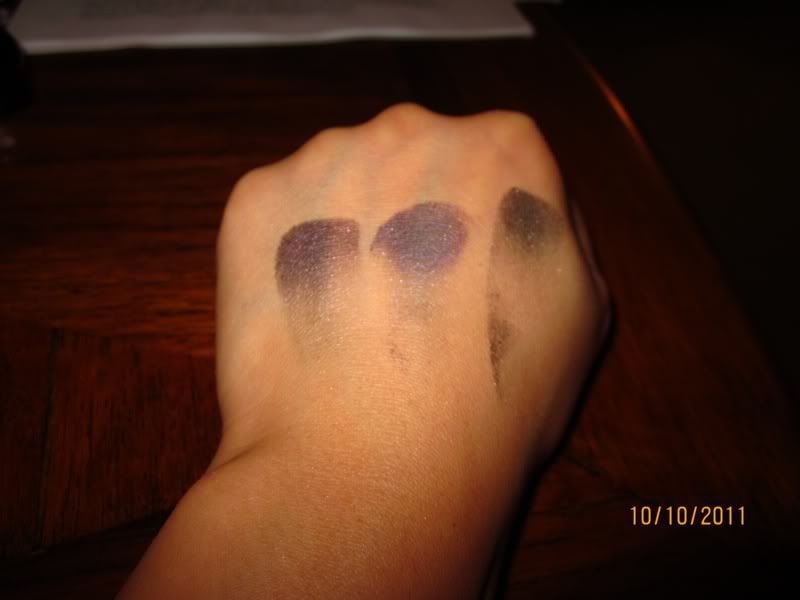 This kit also came with an eyeliner and shadow base.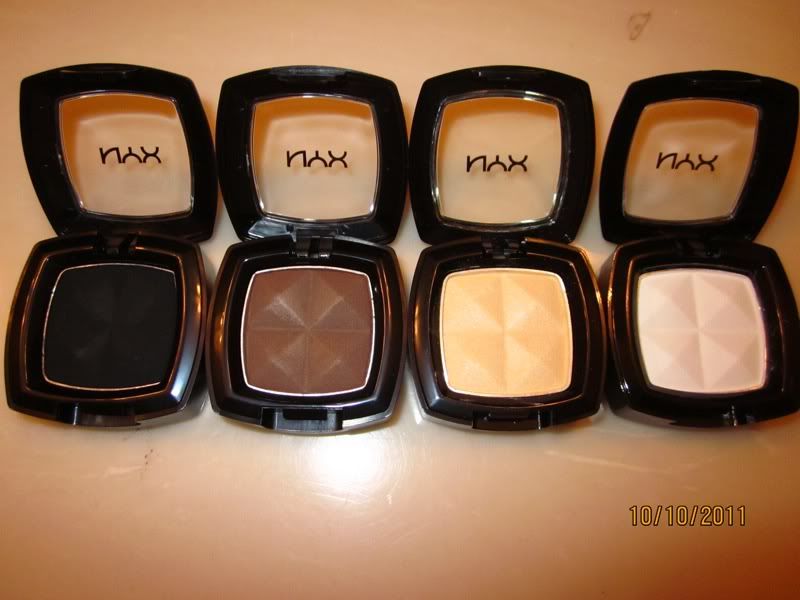 Black, Dark Brown, Highlight, White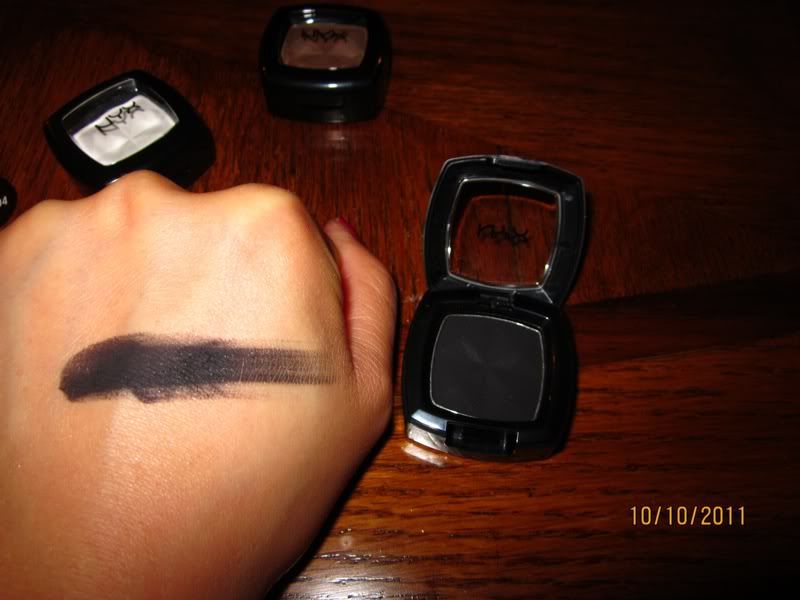 Can you get over this pigmentation?! It looks like I swiped my hand with
charcoal.
I used the bright pink "Mocha" today and love it. Just make sure to blot
your brush on the back of your had before applying to your face.