We try to eat healthfully while still indulging in delicious food. Tonight we had grilled burgers. Actual beef burgers. That's a big deal. We haven't been eating that much red meat lately so beef burgers were kind of a big deal. (We'll be having turkey burgers later in the week.) Okay, I lied. I guess we did have a giant steak last week, but that was a gift and we couldn't let a gorgeous cut of meat like that go to waste or be frozen.
To me, anything on the grill is at least 50% healthier because most of the grease falls into the grease pan. Plus, grilled food is delicious. Basically, I'm justifying our ground beef burgers. If I get a meat grinding attachement for my Kitchen Aid I'll grind my own beef, but for now, since I'm lazy, I buy ground beef from Costco.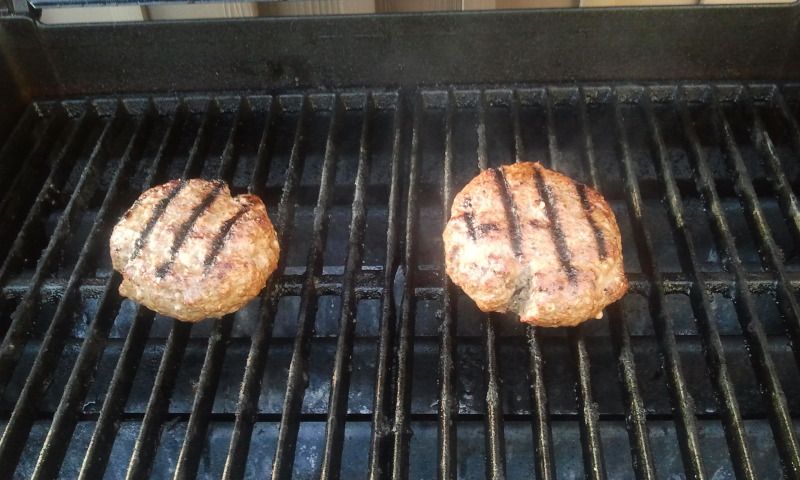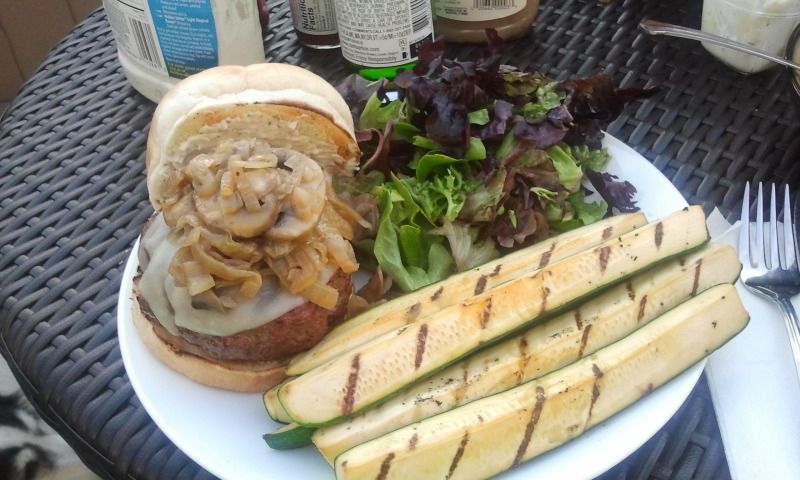 Yes, yes, more zucchini. I even said to Nick last night that if he gets tired
of it he needs to tell me because I love squash and will eat it all summer while
it's in season. So far he's not tired of it thankfully.