Tonight Emmy and I went on a run so for dinner I didn't want to have anything that was heavy. Nick went to dinner with his family and we were on our own.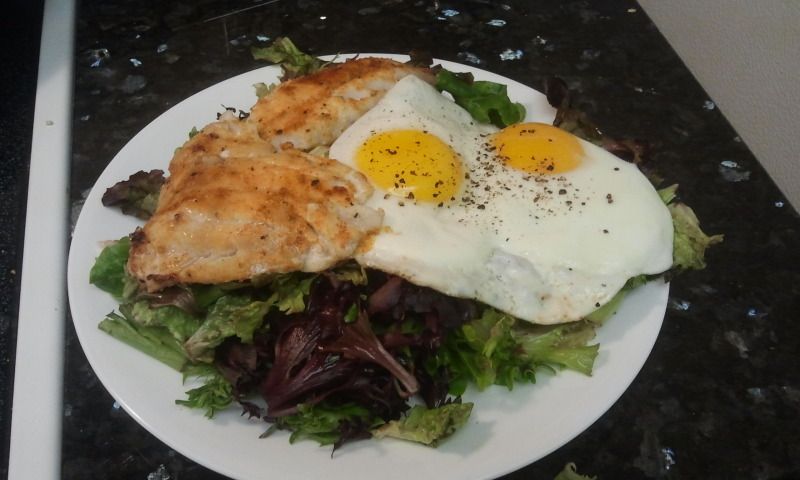 Yup, this was my "light" dinner. Seared filet of fish and two sunny side up
eggs over lettuce. No need for dressing!