On Saturday we went out to the City to have dinner with our family. Whenever we go to Chinese dinners I drink a ton of tea. I've noticed within the last couple of years that I have become very sensitive to caffeine. After dinner we went back to my grandma's where my aunts were making Dunkin' Donuts' coffee, which is my favorite. I couldn't resist. By the time we got home I was wired. I ended up watching
Army Wives
until 3am and painting my nails because I was just sitting around at my desk. Bonnie and I are planning on getting our nails done on Wednesday, but I felt like I was wasting my time just sitting and watching TV. This paint job will just have to come off before it needs to be. Oh well.
I had gotten this bottle of Essie: One Day Without Blues free for "liking"
Tom's Shoes
on Facebook. Tom's and Essie joined forces to promote Tom's fundraiser,
One Day Without Shoes
on April 5th. I'm assuming that this color is a limited edition and was only made for this fundraiser, but is very similar to Coat Azure that I've seen in stores. I wouldn't be surprised if they just changed the shade by one gradient. It's not exactly my favorite color, but I wanted to try it out since it was sitting on my desk and I really enjoy Essie polish. Can't argue with something that is free and supports a good cause!
| | |
| --- | --- |
| Coat Azure | One Day Without Blues |
In these pictures the One Day Without Blues looks much lighter than Coat Azure, but when I was walking around a store yesterday I saw Coat Azure and thought it was the same one that I had received. I would describe One Day Without Blues as an Easter egg blue.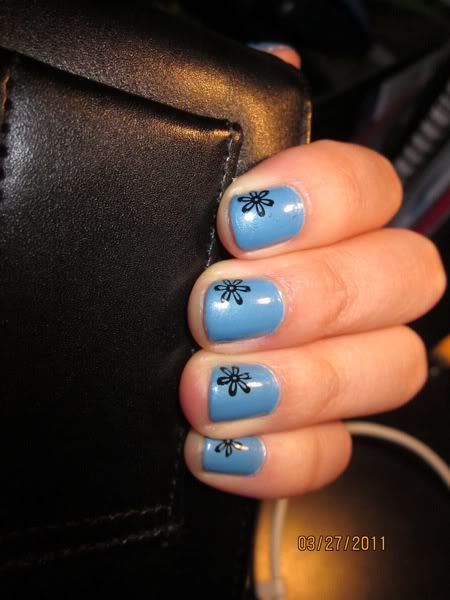 Flash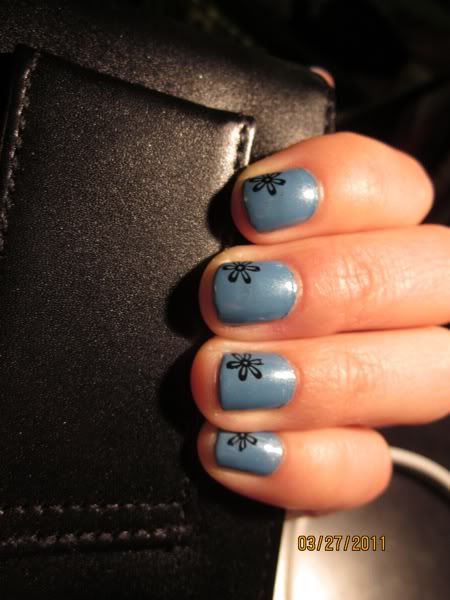 No flash