Over the last few weeks, months in my Dad's case, we've been working on our backyard. Last summer my dad paved a small side section of our house. This summer he is working on the larger side patio. Our backyard is so big that our side patio is about the same size as Nick's whole backyard. It's nice but soooo much work! I've never realized how large the side patio is because we had the big shed there along with bamboo and grape vines for my whole life. It's just been a really junky looking area...like the rest of our backyard. Well, now that we're planning on having a couple of BBQs for my parents 40-year anniversary we're trying to get it cleaned up. We're getting there!
We didn't take pictures from the very beginning, but these are pretty close to what a disaster the whole place was.
Before
My dad had already taken out all of the roots of the grape vines and bamboo.
This area used to be covered with red lava rocks also. My dad painstakingly
picked them all up to put elsewhere in our backyard.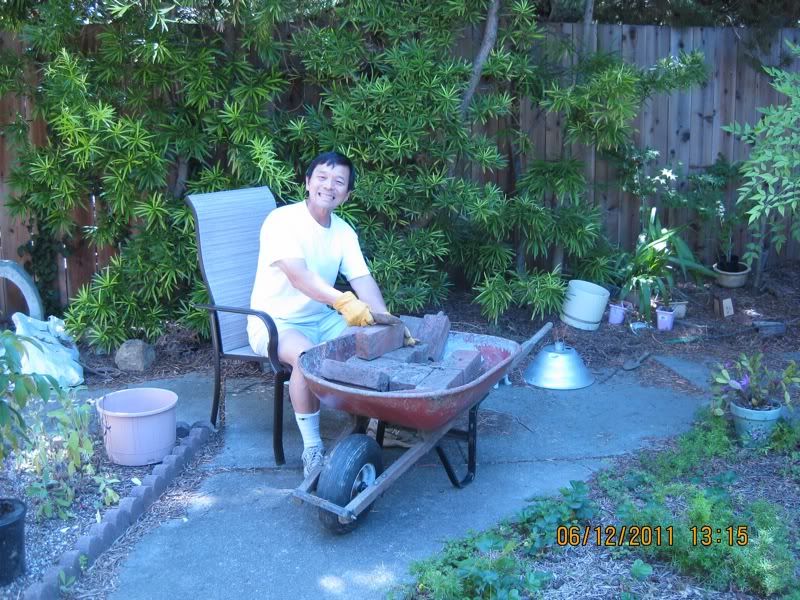 He was recycling the bricks from our old patio before we had the new
patio put in. He had to scrape off all the dirt from each brick so they would
fit correctly.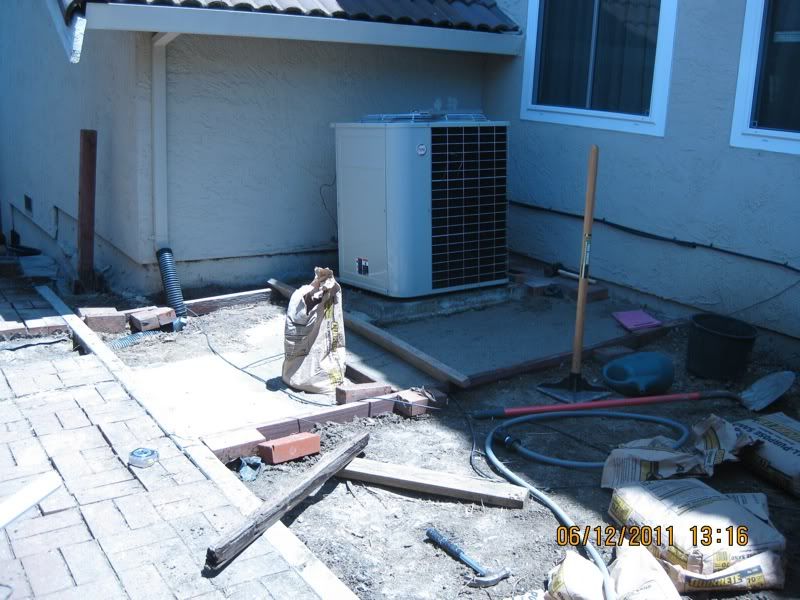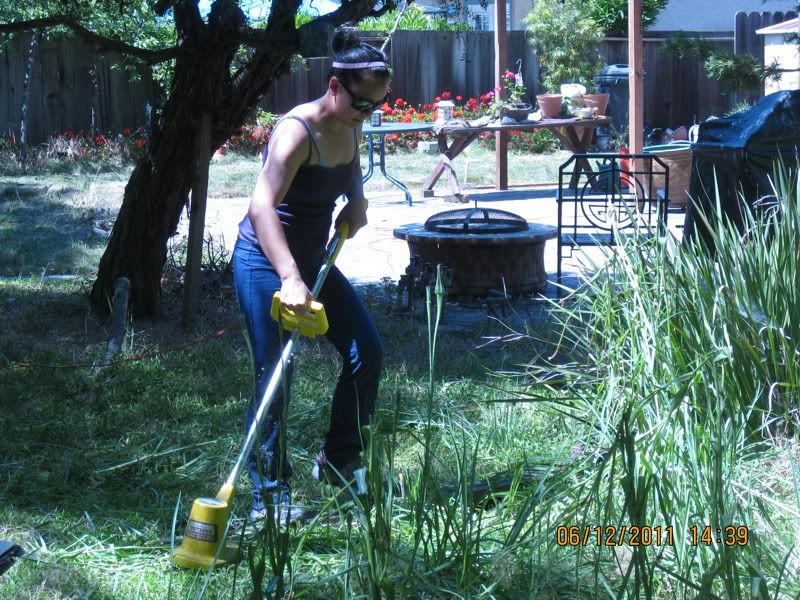 This was my dad's Father's day gift. Me working in the backyard. The weeds
were almost as tall as me! First came the weedwhacking then I got to tearing out
all the ground cover and getting rid of old wood that had been sitting out for
years.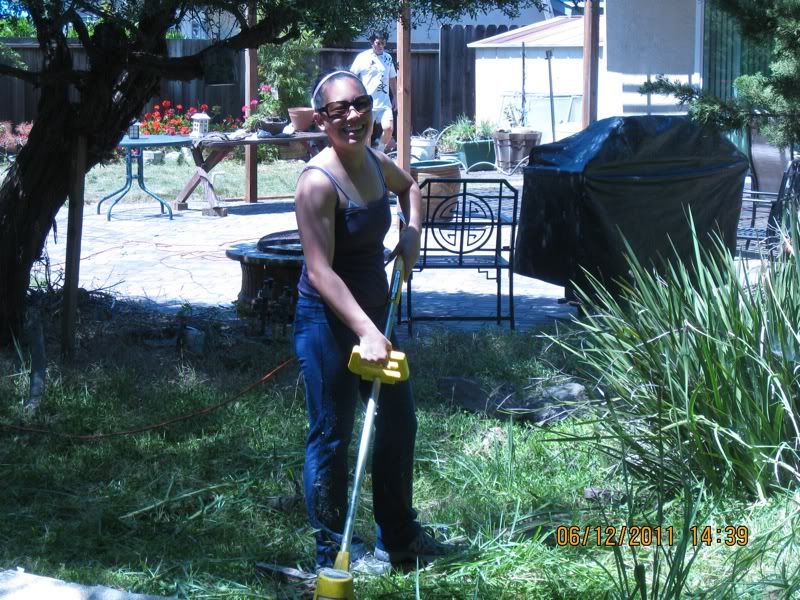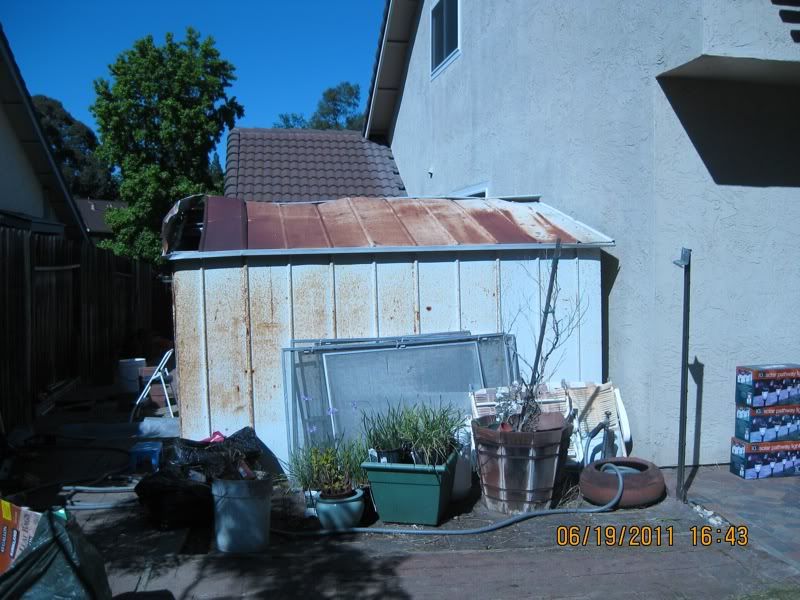 Christopher and my mom emptied out the shed so he could tear it down.
During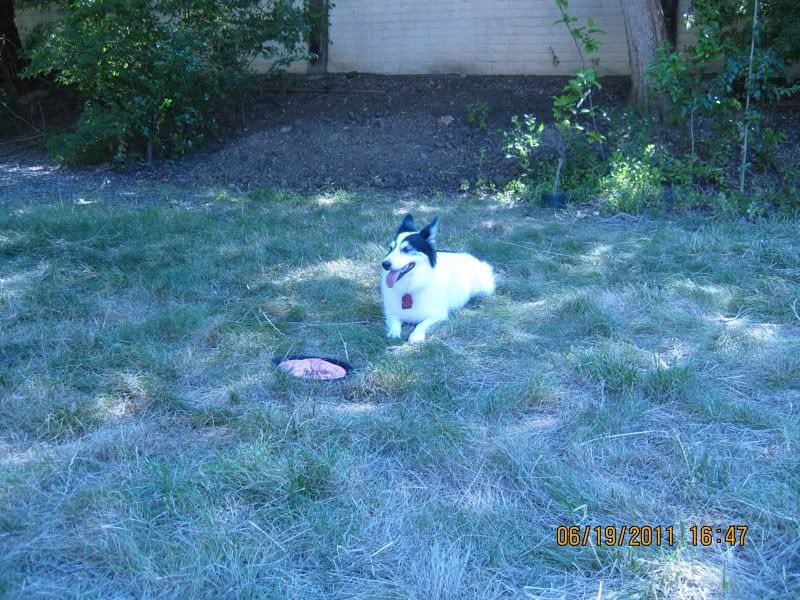 Emmy is hard at work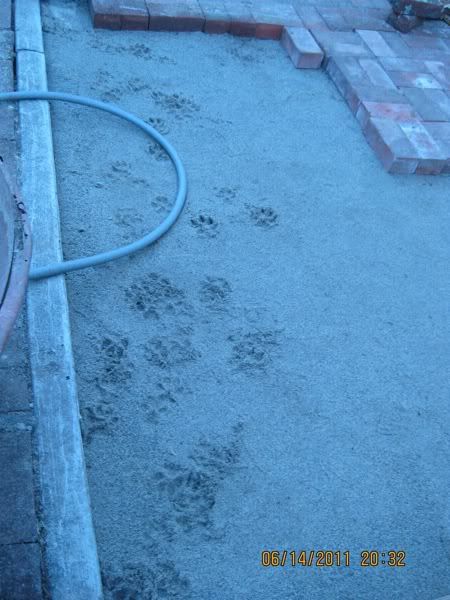 Emmy was trying to help my dad... after he smoothed out
all of his sand.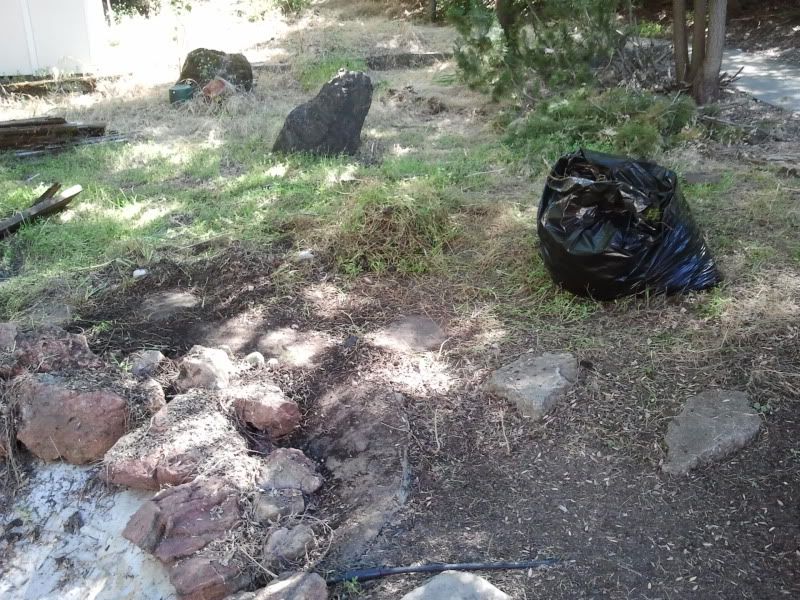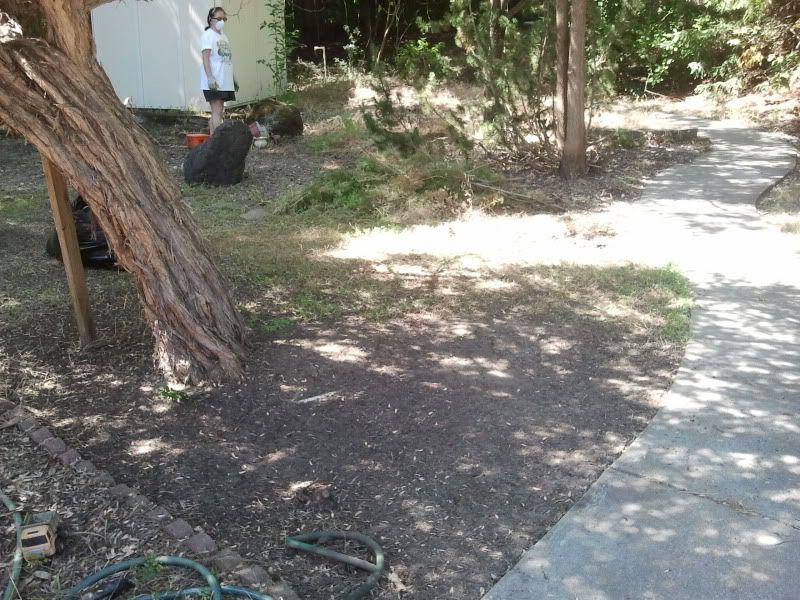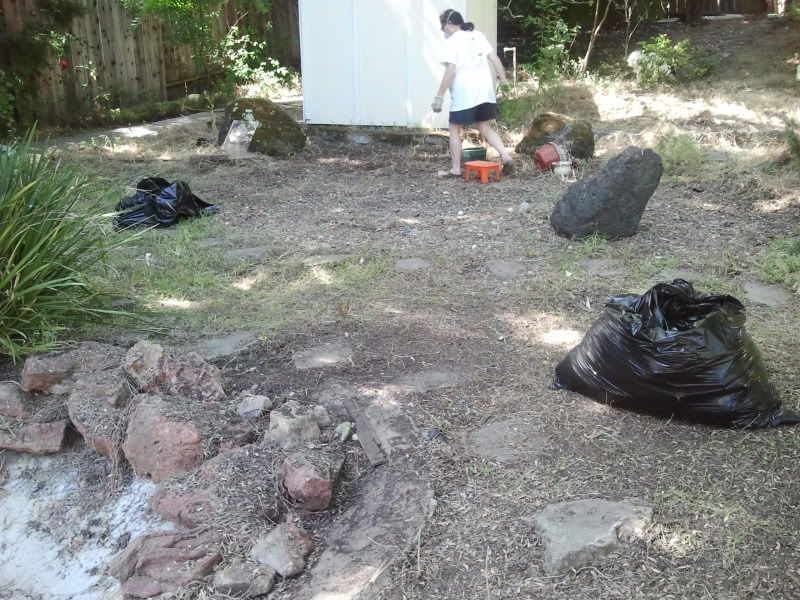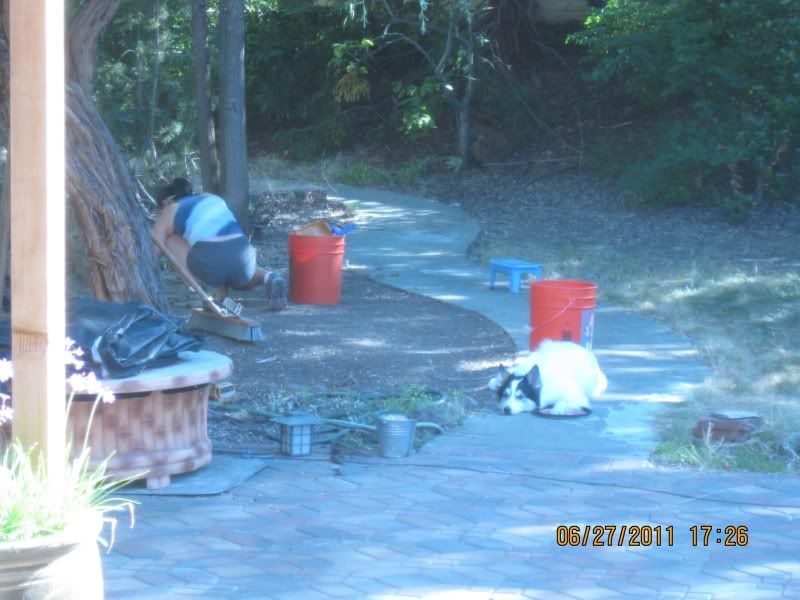 I thought that I would be out of a job for a while so I took on this project.
I was out here weeding when I got my call for a second interview. After that
I had to rush to get it all done.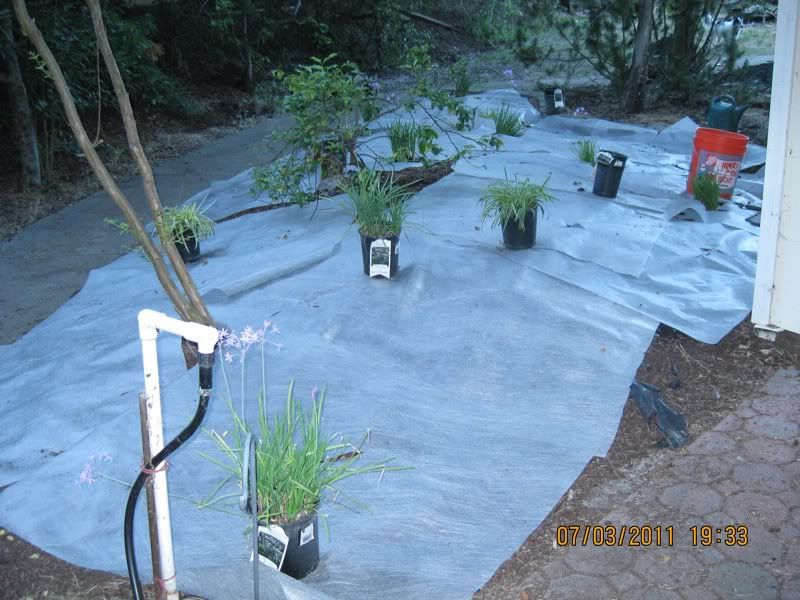 I also decided to take on on the back mound. I weeded and then my mom and
I planted all her plants.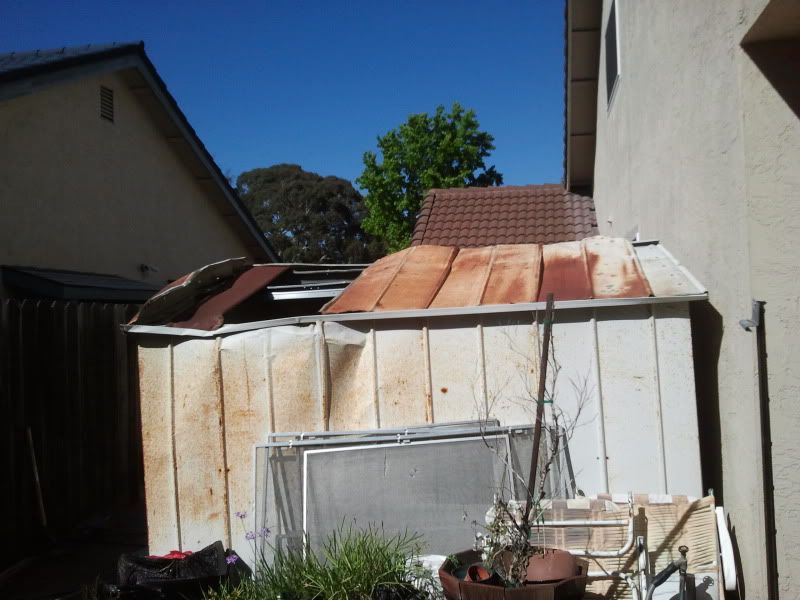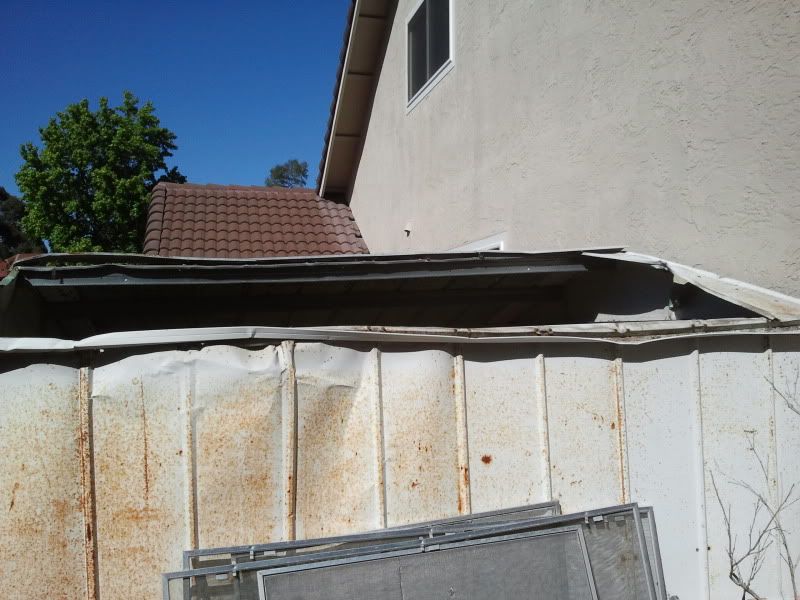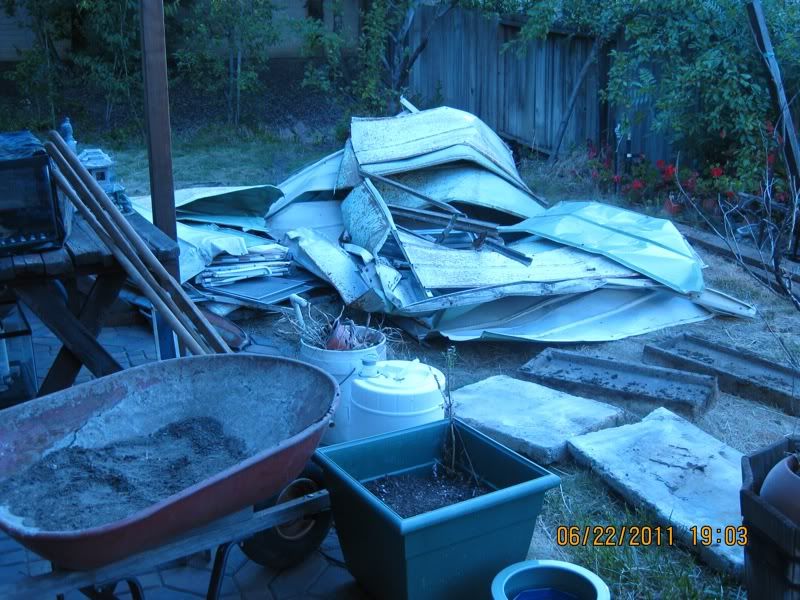 The old shed is on the grass now. Once we're done with the whole backyard
my mom is going to have someone haul all of our stuff away.


So Close!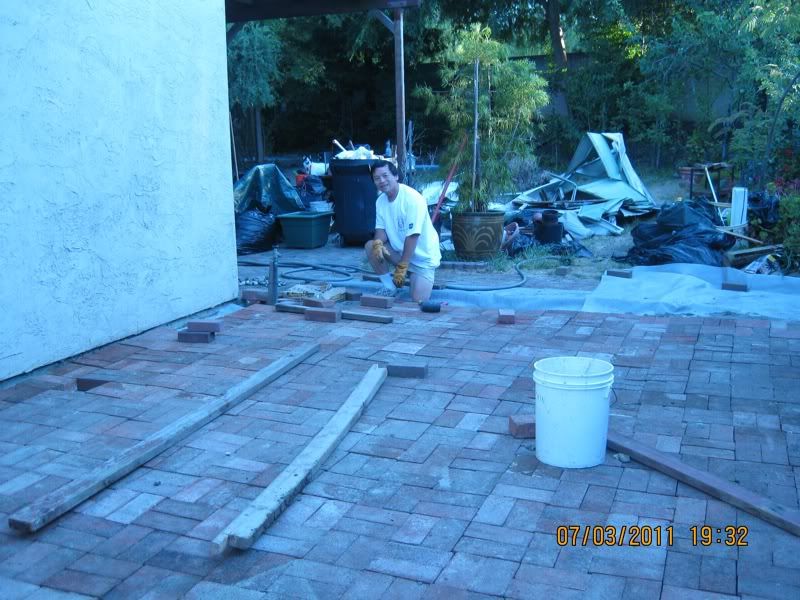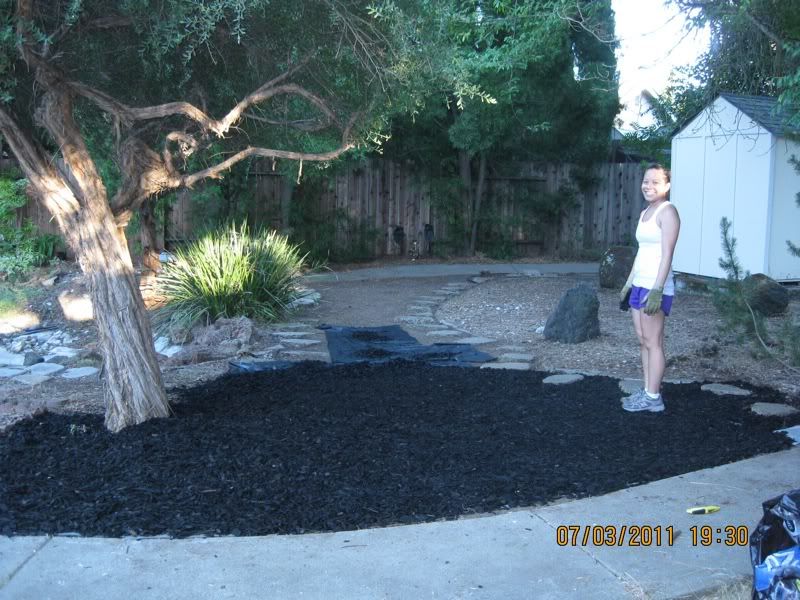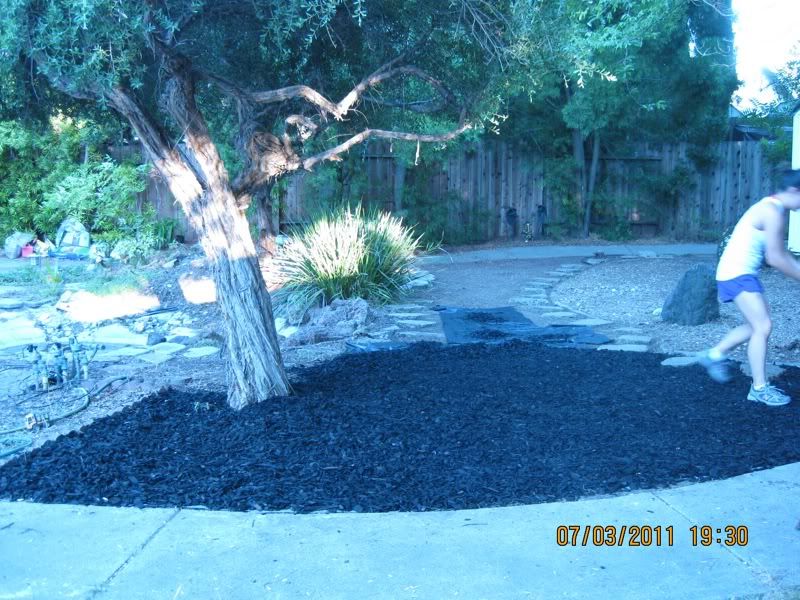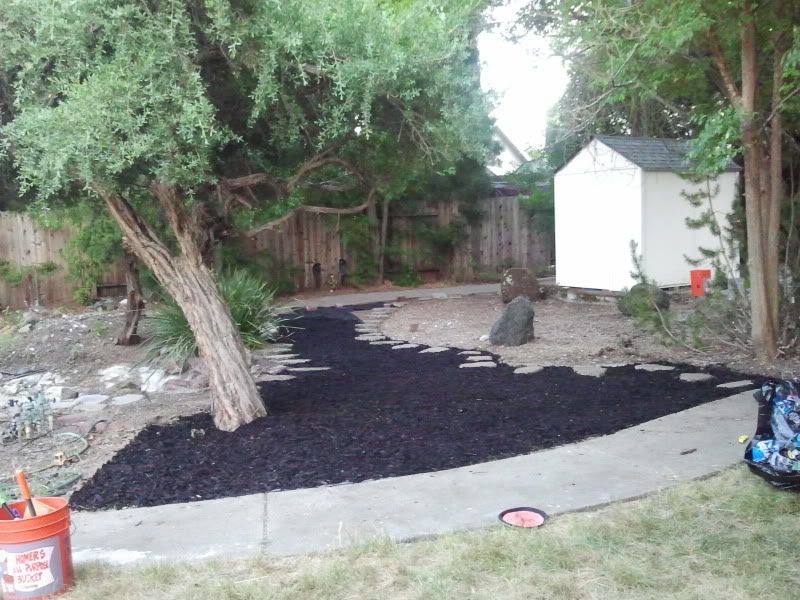 All done! I want to get more mulch because any time Emmy runs across you can
see the white weed mat. My mom go a huge roll from Costco. It's super durable,
but it's white so you can see it through everything! So I will get a few more
bags o mulch. There is currently 15 bag in this section.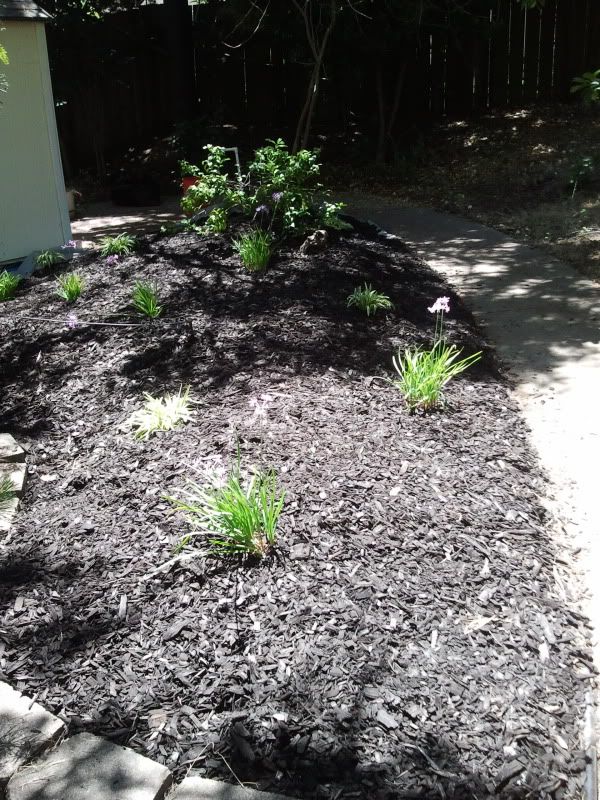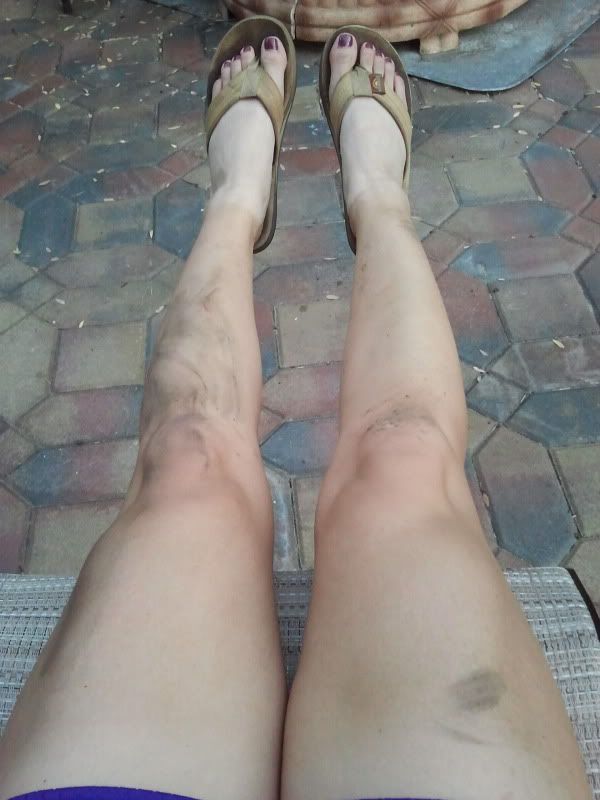 I was so dirty that it looks like I have a terrible sock tan, but
it's a dirt tan!