We've been trying to clean out our fridge this week before everything goes bad. Unfortunately, I had to throw out a fair amount of veg that was getting moldy. What a shame. I hate seeing all of that waste, but we just don't eat it fast enough. When I plan my meals I usually try to buy just what we need, but sometimes plans get changed and then my veggies just sit there. So tonight we were going to eat our left overs and a freshly made salad with corn I picked up from the farmers market. Didn't I just say that we had a surplus of veggies that I couldn't eat? I think this is my problem. Anyway, we grilled up some corn and a few sardines to go on top of some romaine and baby kale with a another successful vinaigrette. Two in a row! This is a first. I think watching Mario Batali on The Chew is helping me. He makes them all the time and they look awesome. My problem before was that I used to much EVOO.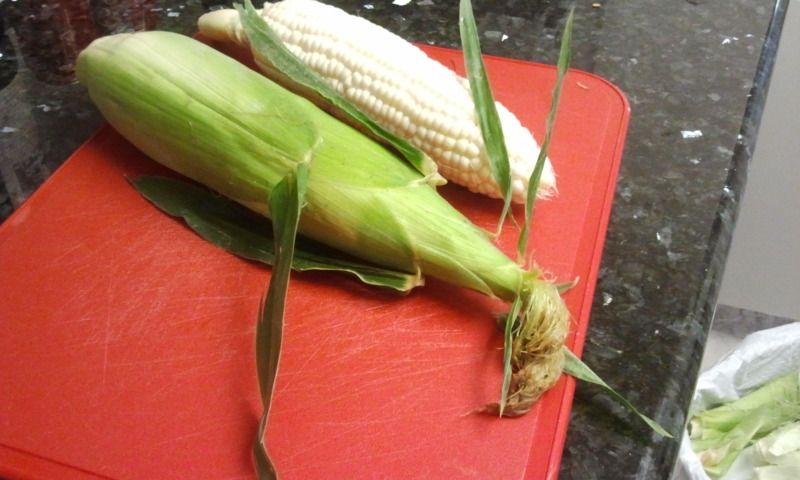 Caesar-inspired vinaigrette
2 tsp water from sardine can
3 tbsp EVOO
1 tsp red wine vinegar
1 tsp anchovie paste
1 tsp salt
1 tsp black pepper
Directions:
Combine all ingredients together in a bowl. Whisk until well blended. Season to taste.