Tonight we went to the Fong's house to discuss travel plans for our upcoming trip. Like many get togethers where you plan on discussing anything, we barely talked about the trip. The chatter mostly consisted of the food that we were eating. (A very important subject.) Mrs. Fong made quail and noodles for dinner. Yum! We need to go over for dinner more often. Yes, we had soup noodles and ate outside on one of the hottest days of the year, but it was just as delicious as if it were the middle of winter.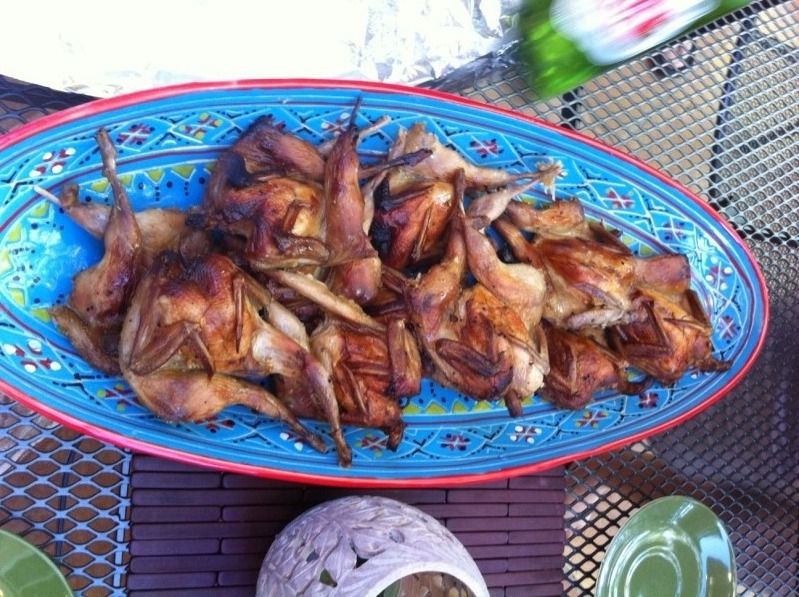 I've always loved the taste of quail, but there are so many bones! Sorry, the
picture wouldn't rotate properly.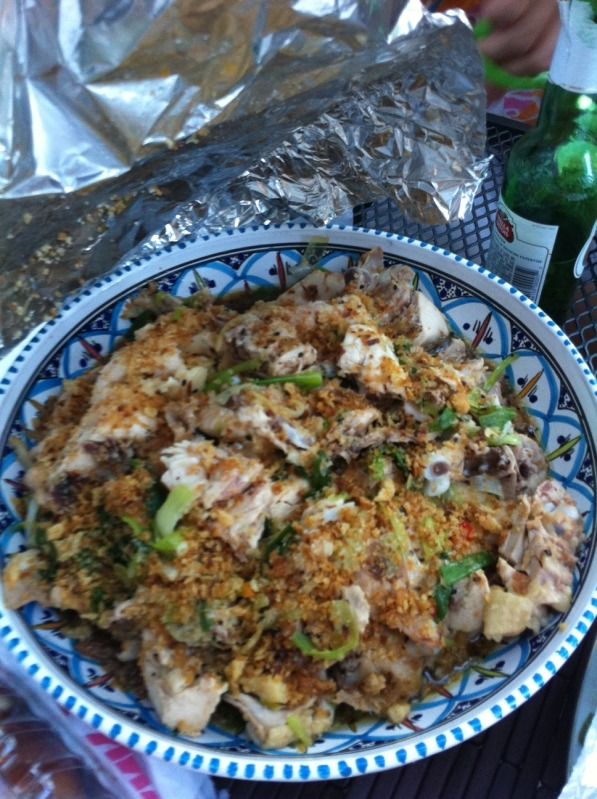 Mrs. Fong's famous chicken to go into the bowl of soup.
This is the first time I've had her chicken since she's been
away for most of the time that Nick and I have been together.