Today we had a few friends over for the Fourth. We wanted to keep it simple so that we could actually enjoy our company. Nick really wanted to make hamburgers and I don't think it's a barbecue without some sausage. I also had my staple cheese platter and green beans to make sure that everyone had enough to eat, but at the last minute I decided to also make a cheese tortellini pasta salad. I just don't think I'm capable of really keeping things simple.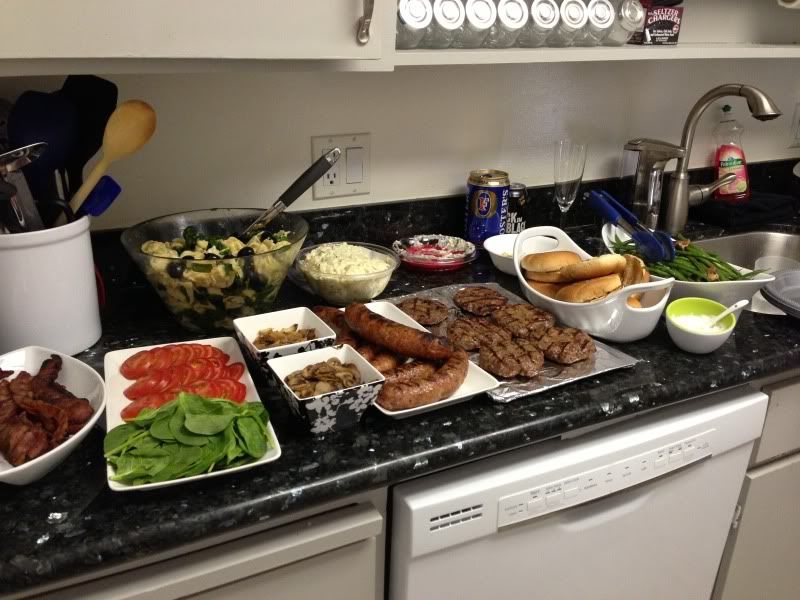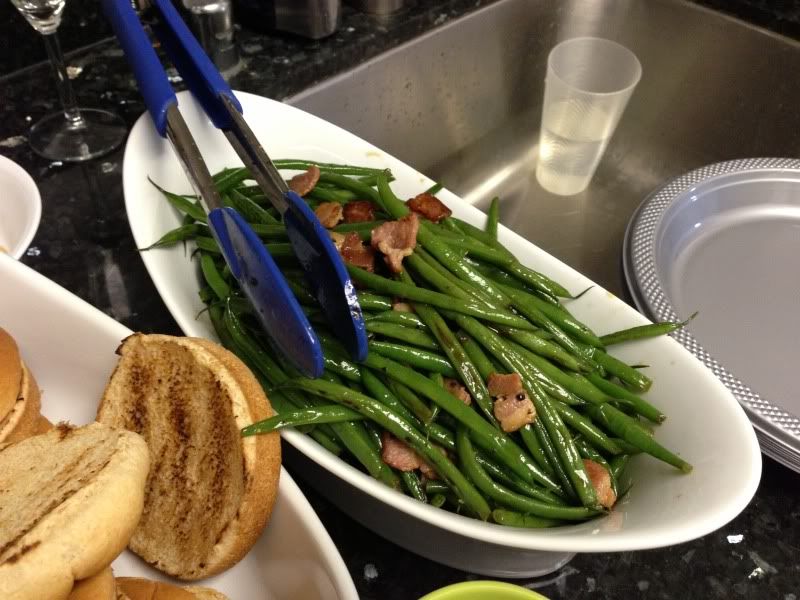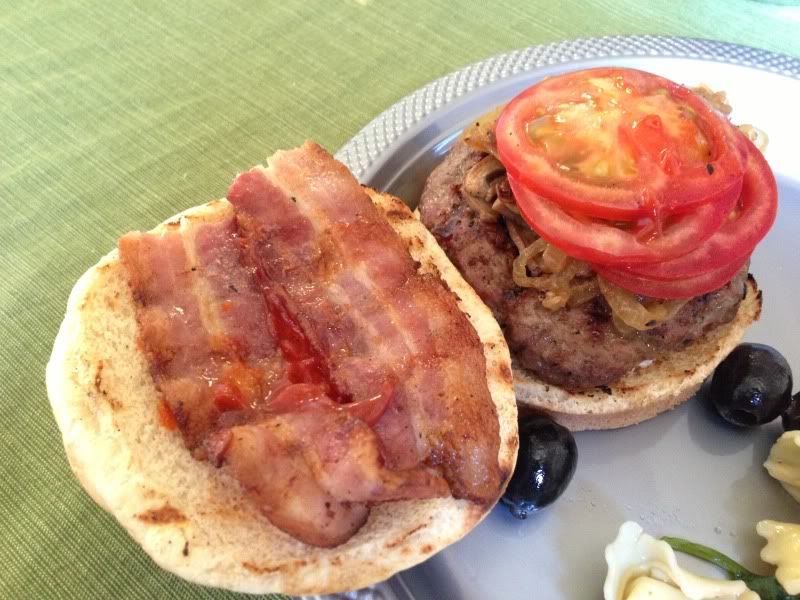 I've been eyeing the house made bacon at Sprouts. It was really quite good.
I don't think I'll get prepackaged bacon anymore!