A few family friends invited us over for a barbecue. I was a little nervous because I knew that they had two small dogs and a cat. Emmy did marvelously! She could care less about the dogs because she spent the whole night staring at the cat laying on the ottoman. Luckily, the cat is super old and used to being around dogs. She just lay there while Emmy stood unblinkingly looking at her. I'm sure that if the cat got up to move Emmy would have been her shadow.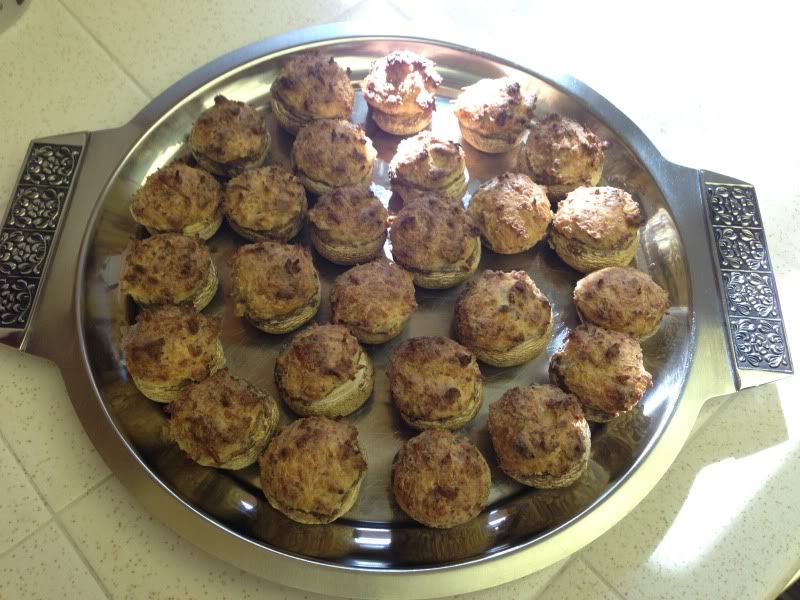 We were in charge of bringing appetizers. With one guest being a vegetarian,
my mom had to consult her cookbooks for something to bring. We made stuffed
mushrooms that were a hit. We also brought a shrimp platter, nuts, Chex Mix,
and pretzels.