We've been pretty busy on weekends lately so I knew that today was my only day to process my pumpkins. The last couple of years I've been buying
sugar pumpkins
to put on our balcony for Halloween. I'm all for dual purpose. I leave them out there until November when I can bake and puree them. Today was the day.
I chopped them in half and seeded them before sticking them in the oven for an hour. Once those were done, I broke out my new food processor to make the puree. Last year it took me forever because I didn't have a blender or food processor so I used my Magic Bullet. As much as I love that thing, it was not the right tool to use when pureeing three pumpkins. Using the food processor, however, made the work very quick and easy so I had enough energy to not only bake pumpkin pies, but also banana chocolate chip crumble muffins.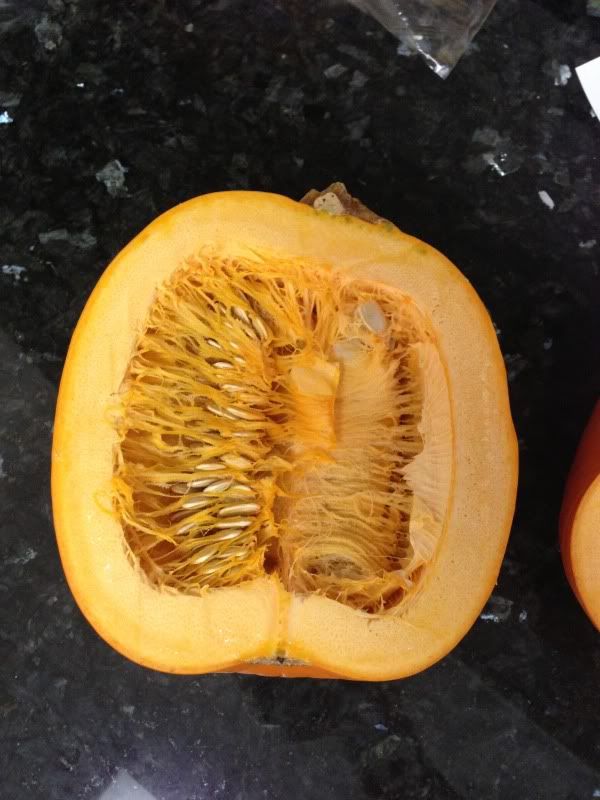 Usually taking the seeds out of the pumpkins is a really
time consuming task. Maybe because I had left the pumpkins
out on my balcony for a month with no water source, the
stringy parts were pretty dry. This made it easy just to
shake the seeds out.
I'm not normally a fan of pumpkin seeds, but these are
actually pretty good. I seasoned them liberally with kosher
salt and also added allspice and nutmeg.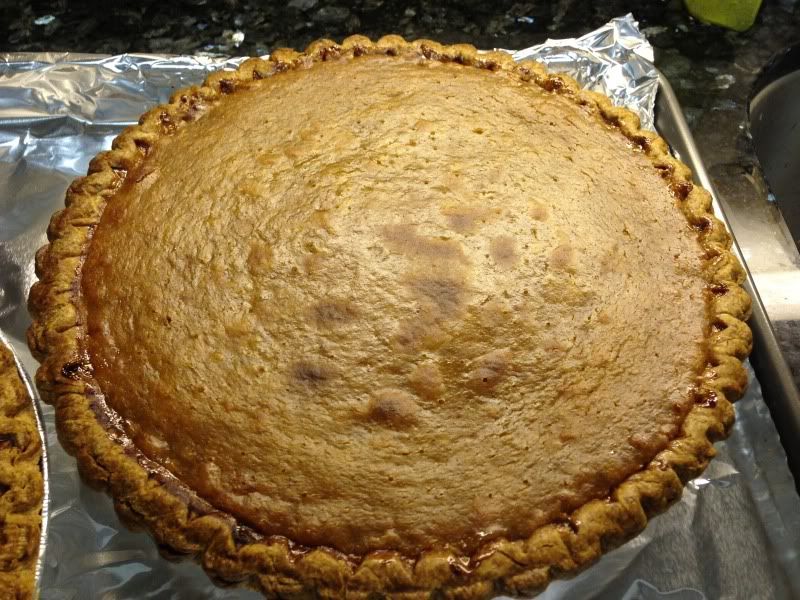 I had several frozen bananas in my freezer. With the holidays coming up, I
needed to free up space in my freezer for leftovers. I did a double batch of
muffins and I still have a lot of bananas left. I used the a recipe from
Allrecipes.com for Banana Crumble Muffin and added chocolate chips to
spruce them up. Nick's office has dubbed them "Crack Muffins".