This week I didn't do any grocery shopping because I knew that I wouldn't be eating much when Nick was out of town so when he did come back, our fridge was pretty empty. We decided to go to Melo's for dinner since I was STILL sore from Crossfit at the beginning of the week. To be quite honest, I don't have much to say about Melo's as we frequent the restaurant with the Fongs. I'd say it's pretty standard fare. I described it to one of my cousins as "one of those mainstream Italian places that seems like it would be a chain, but isn't." The food is good, but I find it to be a little pricey for what you get.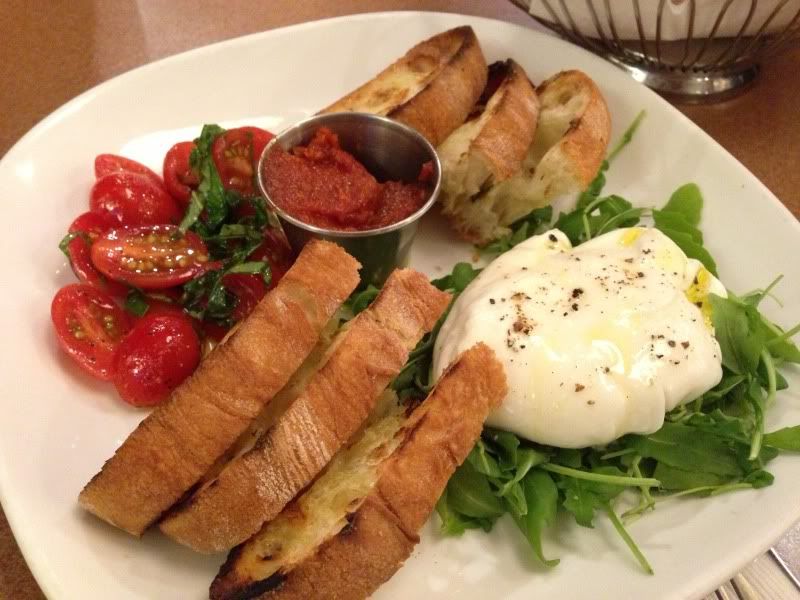 Burrata dish. Nick really enjoyed the jam. I thought the burrata itself was
pretty good, but it was not as soft and gooey as I like it.