Boy oh boy oh boy. Has it been a long time or what? I'm not even going to bother trying to catch up on back logged events and meals. There is just too much to tell in a blog post.
I recently went to a family gathering where one of my uncles has a
Sodastream
. I've heard a lot about them and Nick even said that we should get one for ourselves. I've resisted because I have a water spritzer bottle, but after seeing how many liters my Uncle's produced in a short amount of time, I knew I had to have one. I have been drinking so much sparkling water and so happy about it. Nick has tried the actual soda flavors, but I prefer just plain old sparkling water.
Last night I experimented with making fresh pomegranate flavored water. I blended some pomegranate seeds in my
Vitamix
and then strained it through a fine sieve (mashing with a spoon). Nick said that it was pretty good, but could tell that I didn't add any additional sugar. Why make it unhealthy when I don't have to?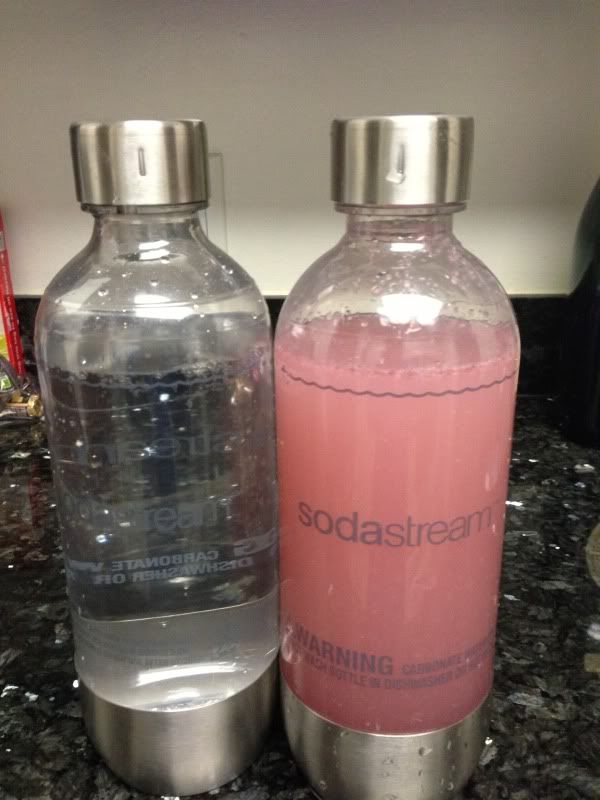 Nick had gone to a business dinner so after my workout I made myself a grilled chicken ramen and watched Christmas movies on the Hallmark Channel. Since I made a food schedule and prepped on Sunday, I had to stick with our meal plan. I put another meal in the oven for Nick to take for lunch.