The Fongs had just gotten off a plane from Asia and wanted to have a family dinner. After Crossfit I headed over to
Jason's Hot Pot
that recently opened up in our area. I really enjoy
hot pot
because it is a very social way of eating and everyone knows that I love to talk. We haven't gone to hot pot for a while since the one that we used to go to in El Cerrito shut down.
If you've never been to hot pot before, it's a pretty interactive experience. They come out with large pots of broth that you heat over a flat top heating device. Once your broth is boiled you add your fillers and cook it on the table top. Sharing is caring in this type of place. We ordered several different types of protein.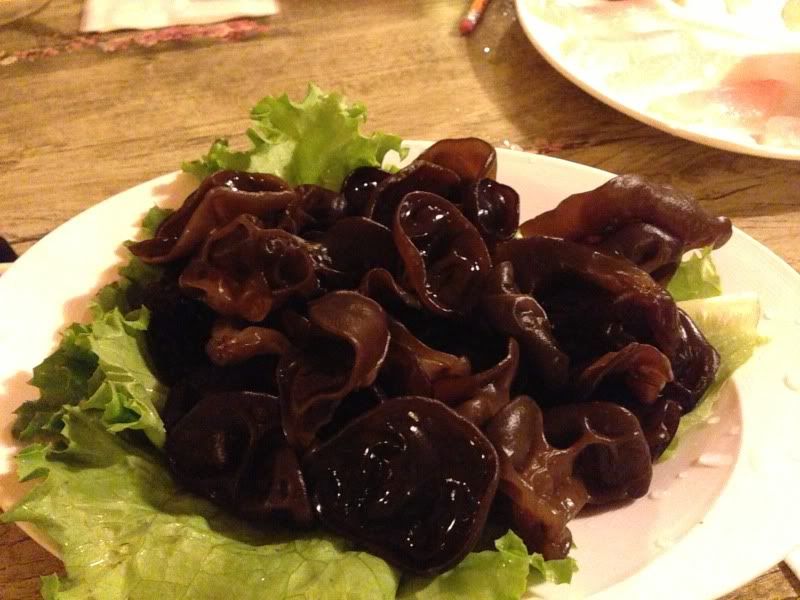 I believe this is called Wood Ear fungus. It doesn't really have that much flavor
but is very crunchy even after it is cooked. As a kid I hated this stuff and it really
grossed me out. Now I really enjoy the crunchy, slightly chewing consistency.
These meatballs were my favorite. I'm not really sure how
these meatballs are made. It almost seems like they pulverize
the meat and then put it back together with gelatin. However
they make it, I love the chewiness.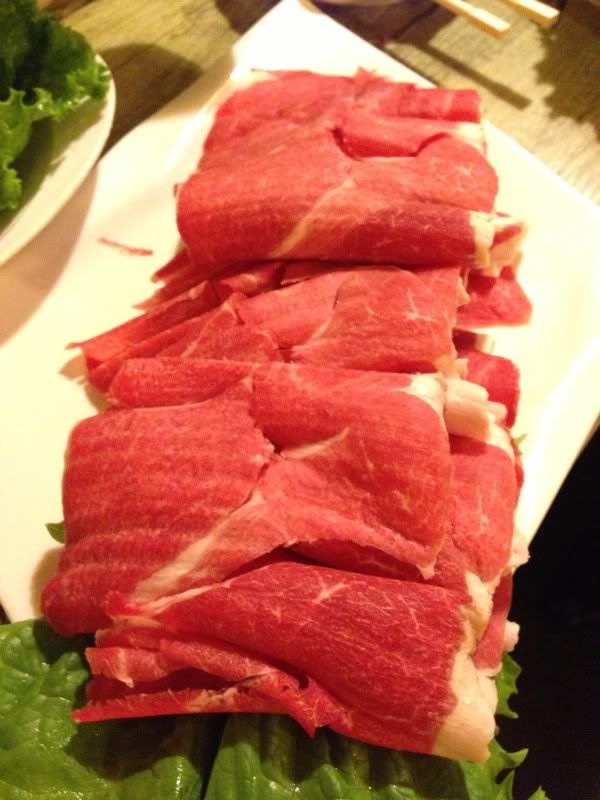 Frozen lamb. A lot of the meats are frozen so that they can
use a deli slicer to make thin slices for quick cooking.