I had actually prepared most of this meal on my baking day because I had the time. I bought a thick piece of pork chop from Sprouts for Nick and I to share. One of my favorite wines of all time,
Ol' Red from Cosentino
, has started giving me headaches right after the first few sips. It's tragic. Really. I don't know how many bottles of this stuff I have consumed in the past. That's probably why it's giving me headaches. Over consumption. I had a couple of bottles left hanging around that I couldn't drink. The wine itself is really good so I decided to cook with it instead.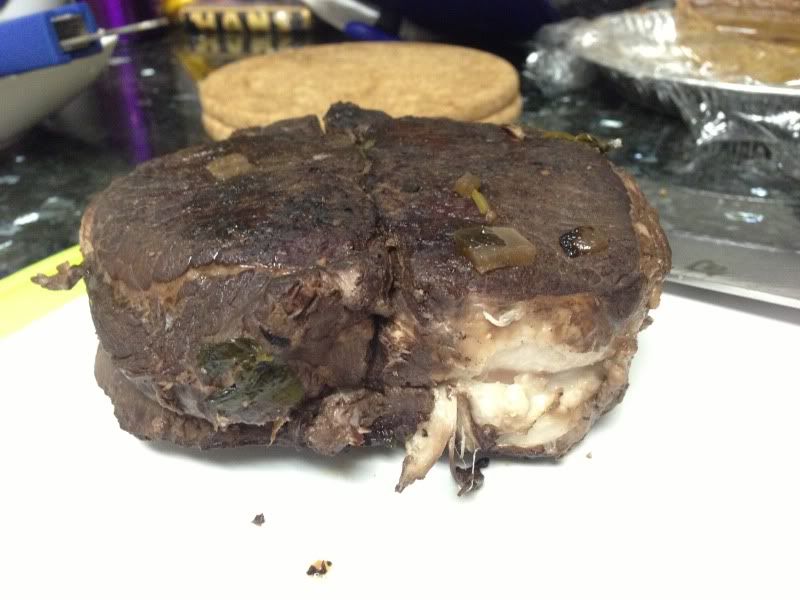 I braised the meat for about an hour and a half with a whole bottle of Ol' Red.
Once the wine had reduced, I added a little bit of water to keep the meat covered.
After the meat had braised, I stuck it in the fridge with the cooking liquid until
we were ready to eat it.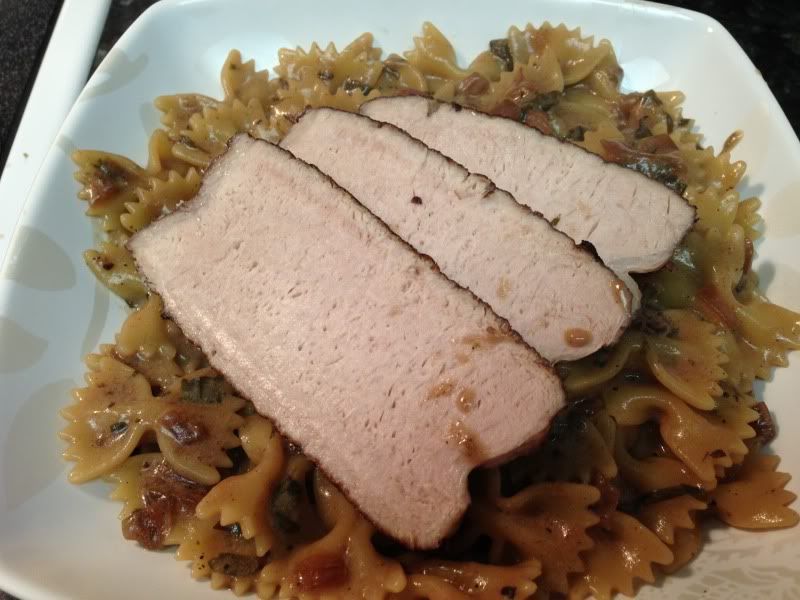 I reheated the meat in the cooking liquid and the took it out of the pot to rest.
Meanwhile, I reduced the liquid and added some corn starch to thicken it up.
I also added some half and half to give the sauce some depth and thickness.
In a separate pot, I made bow tie pasta and then threw it into the sauce. The pork
was a little dry so we cut it in to chunks and tossed it with the pasta.