It was a big day of visiting with friends. After having lunch with Nick's colleagues, a friend of mine from NY was in town visiting. We arranged to meet up with them at
Americano Restaurant
for cocktails. After a little while of catching up, we got a little hungry so we decided to go to
RN74
where a friend of ours is a sous chef. It was pretty cool because we were able to get a "tour" of the kitchen. It's a pretty small place so we literally piled into the kitchen and stood in the middle watching everyone work. We didn't stay inside long as we felt like we were in everyone's way while they were in the middle of table service. My friend was pretty impressed that we were able to go into the kitchen at all. I'm glad we could give her a new experience.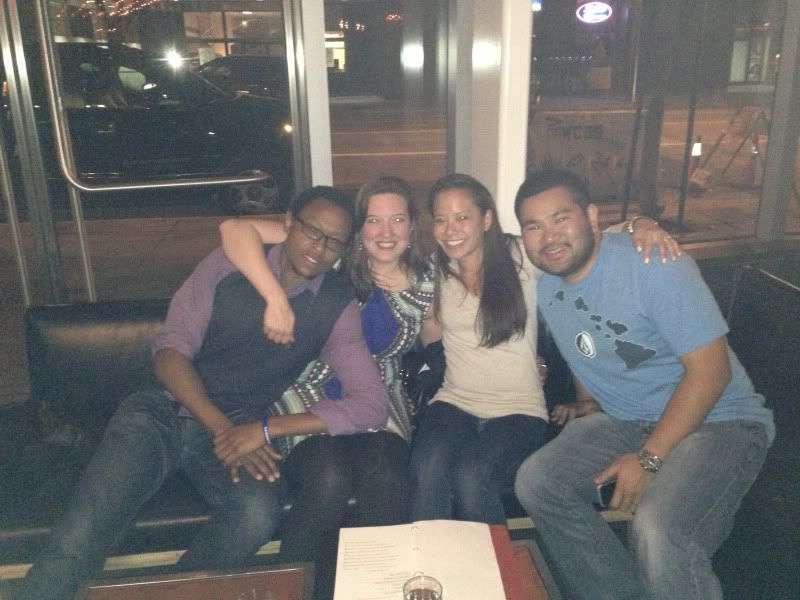 Since we were a walk-in group, we weren't able to get a table. They serve the
full menu in the bar area though so we lucked out.