One day after a very rough day at work I went to get some retail therapy. It must have been the universe telling me that the week would end well because there was a makeup clearance at Target!
I REALLY like NYC's bronzer called Sunny (two on the left). This is
a great bronzer for contouring. I had heard that they might be discontinuing
it so I got two backups on clearance.
Physician's Formula: Blushing Mocha
I don't particularly like this blush/bronzer. I find that it's a little chalky, but the color
pay off is pretty good. I do enjoy that it is a nice matte bronzer since many are quite
shimmery.

I particularly like the Covergirl single eyeshadows. For less than $4 each, these have great color pay off and can carry their own weight if I wear them alone and without any primer.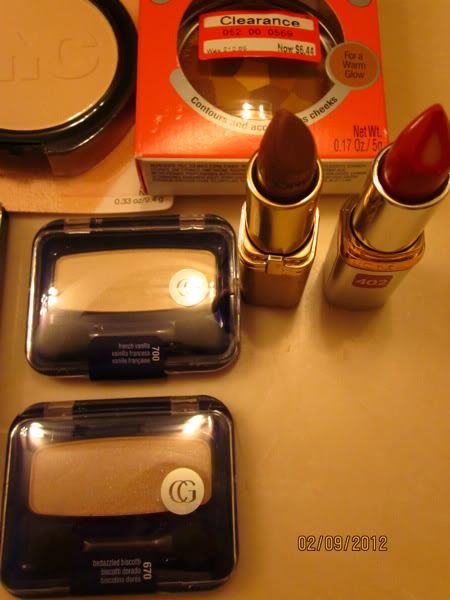 Top eyeshadow: Covergirl French Vanilla
Bottom eyeshadow: Covergirl Bedazzled Biscotti
Left lipstick: Loreal #760 Silverstone
Right lipstick: Loreal #402 Compelling Coral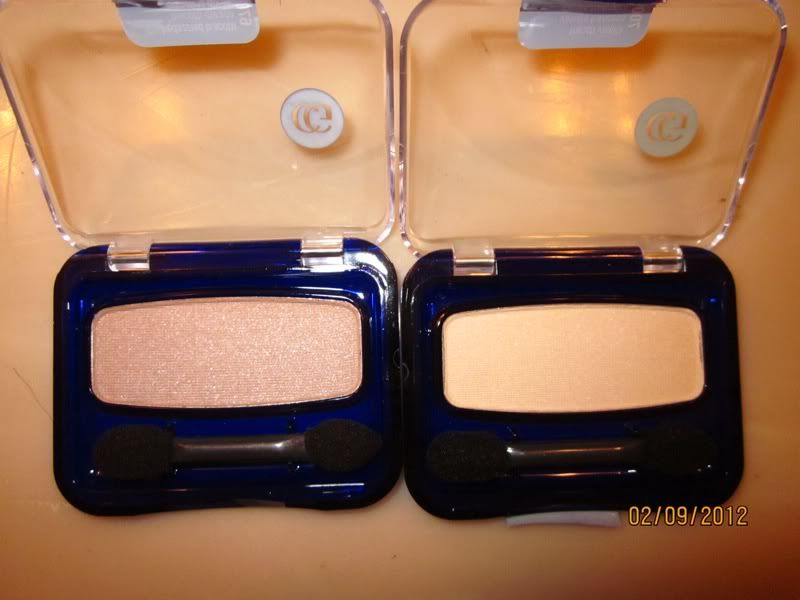 I love Bedazzled Biscotti. I wear this a lot on its own. It picks up a lot of light
in the different areas in the eyes without me having to blend in lighter
or darker colors. This is definitely a go-to color that I'm glad I picked up.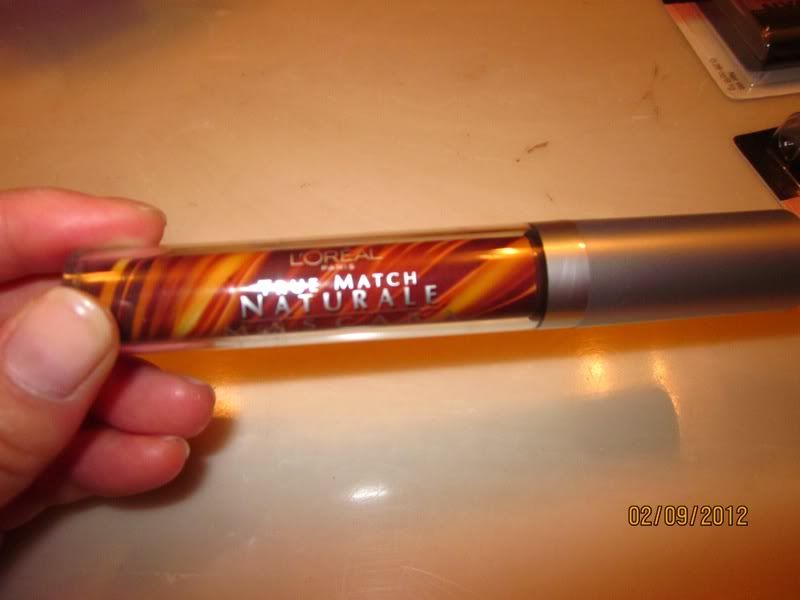 #800 Black
I do like this mascara because it does do what it claims. It's very natural!
I don't find that this formula clumps up and it definitely separates my lashes
for that natural look while also enhancing the color. I really like to wear this
on casual Friday's and weekends.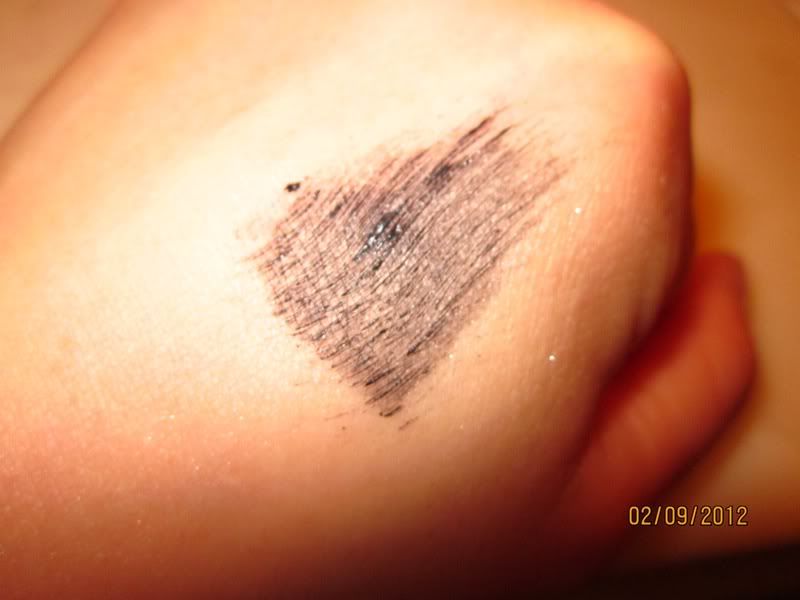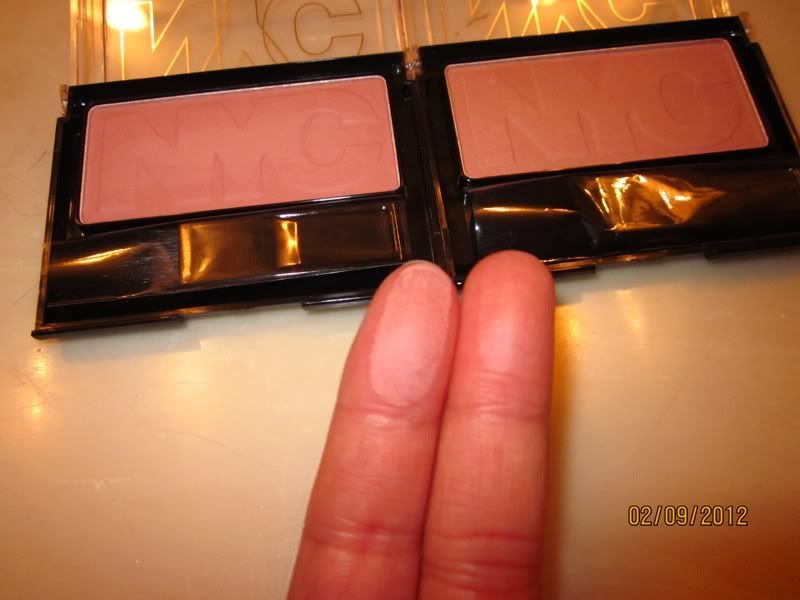 I got these two simply because they were on clearance. The pigmentation
is just so-so, but the are buildable if you want more color to your cheeks.
Left: #651 Riverside Rose
Right: #652 West Side Wine
I'm not a big powder person so this one is just okay. I find
it to be a little bit chalky. Good thing it was on sale.