Tonight I was inspired by a bunch of saffron that I found in the cabinet during my refinishing project. I decided to make an Indian-style dinner. I wanted to use up the second half of our asparagus bag from Costco as well as use what I had in the fridge and freezer. To use some of the saffron, I made saffron rice. I just combined two recipes I found on Allrecipes.com. I think I'll try again with long grain rice before I make any comments on it. I only had short grain in the house so it came out a little mushier than I would have liked.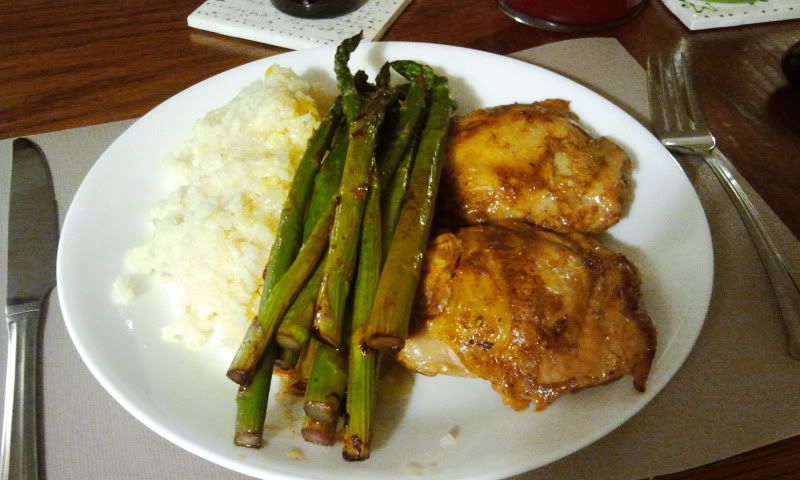 Indian-Style Chicken
1 container plain Greek yogurt
3 tbsp garam masala
2 tbsp turmeric
2 tbsp cayenne pepper
1 tsp black pepper
1 tsp kosher salt
1 pack chicken thighs
Directions:
Combine yogurt, garam masala, turmeric, cayenne pepper, black pepper, and salt in large Ziplock bag. Marinate chicken for 2+ hours. Preheat oven to 375. In a roasting pan, bake chicken for 45 minutes.