When I'm working I get massive cravings for junk food. Pizza, hamburgers, Mexican, Chinese, Kinders, you name it. Today I wanted Taco Bell. To stop the craving, I decided to make burritos instead. A much healthier, but tasty alternative with items that I had in my fridge and pantry.
The recipe for the chicken is below, however, the veggies consisted of red and yellow bell pepper, sliced onion and garlic. After the chicken was done cooking there was sauce left in the pan from the chicken. I sauteed the veggies in the sauce. First add the onion and garlic over medium heat. Once those are al dente, add the bell peppers.
For the rice I always use the
Spanish Rice I
recipe from Allrecipies.com. I use it so much that I do it from memory now. :)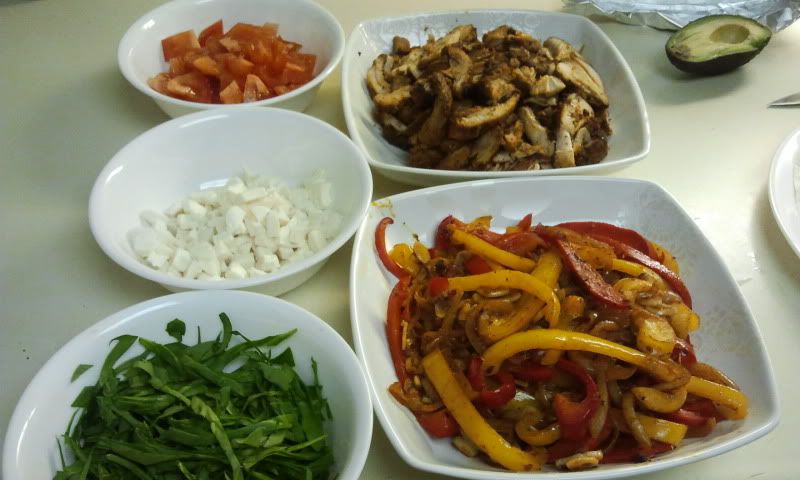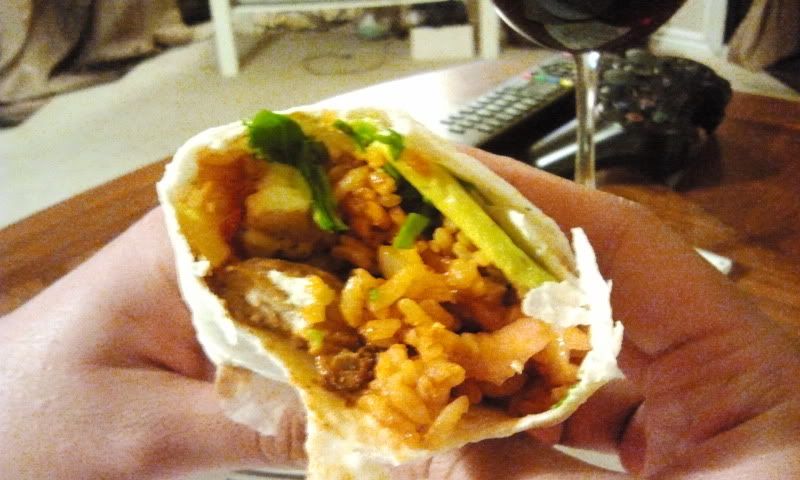 1 pack boneless skinless chicken thigh
In a large ziplock bag mix spices. Add EVOO until it is thick like a paste. Add chicken thighs. Marinate for 5 hours.
On medium high heat in nonstick skillet add EVOO. When oil is hot, add chicken and cook until firm; add a splash of chicken stock or water and cover if needed.
Grade: A- (Nick said that there could have been some citrus.)