To all my readers, you should be proud! I've blogged our dinners for a little over a month. Tonight Nick grilled up some boneless pork chops that I picked up from Costco. I also wanted to use up the rest of the butter lettuce so we made more wedge salads with hard boiled eggs, mushroom and tomatoes. I also made a small portion of the bag of green beans I had gotten. I plan to have my normal garlic green beans when I have some coworker-friends over for dinner/wine night on Friday. I just couldn't help myself. I love garlic green beans. I have to say, this dinner was a success.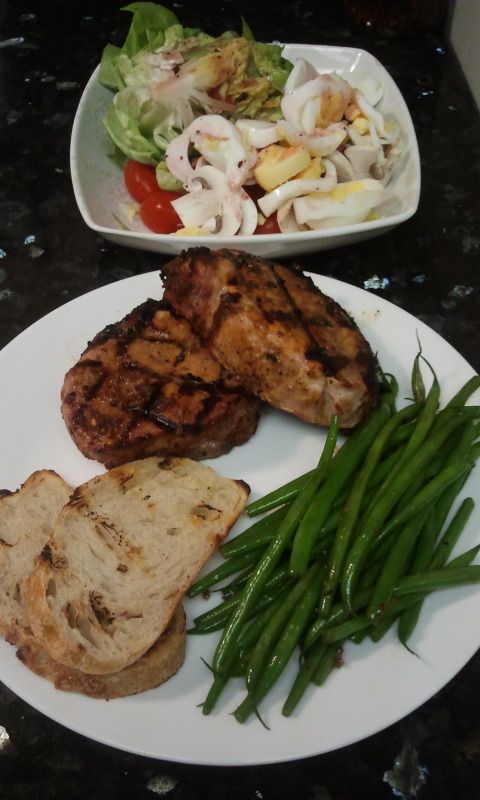 2 tbsp ground cayenne pepper

1 tbsp ground Jamaican all spice

2 tbsp ground ginger

2 tbsp ground mustard

1 tbsp dried parsley

2 tbsp ground red pepper flakes

1 tbsp fresh ground pepper

2 tsp kosher salt

2 tbsp Worcestershire sauce
Add all dry ingredients to a bowl. Stir in worcestershire sauce until it is a thick, paste-like texture. Spread over desired meat.