This weekend I did some shopping at 99 Ranch. I love all their produce and went a little crazy with the veggies. I made Wonton Mein with Baby Bok Choy. It is something that I've made in the past, but it hasn't been for a while. Wonton is one of the few things that I can make that actually tastes like how my Mom can make it. Usually I have to go home for the dishes that I love.
I was hoping for once that it was a rainy day, but it wasn't. I decided to make it anyway because it was on the menu.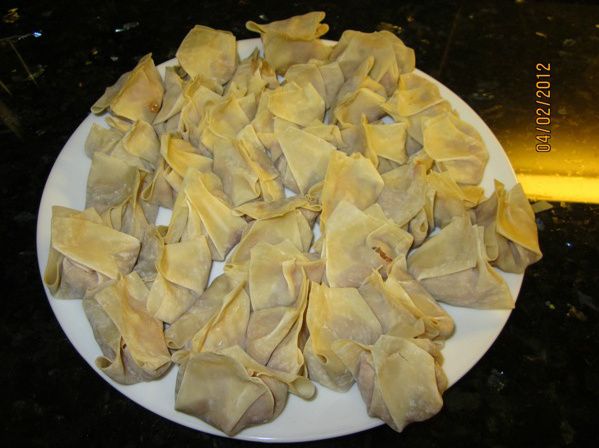 I tried rotating this in Photobucket, but for some reason
it didn't transfer over. Good thing it's a circle.