Trying to start fresh with the blogging, Happy Easter! As I said the other day, I haven't had much to blog about. We did have a notable dinner at Peony's in Oakland when we were taste testing the Chinese banquet food for our wedding, but that will be a surprise for those who will be there. Tonight we planned to make dinner for my family and also get together with my cousin.
My aunt and uncle love reading my blog. My cousin and I have been talking about getting together to cook for both of our families for a while. We were finally able to get together because our Easter party plans fell through. The easiest thing while still being cost effective for us was to make filet mignon. We could have done a ham, but Nick doesn't care for it much and my Mom doesn't like lamb so we couldn't do traditional Easter lamb dish. I didn't want to do prime rib or turkey since to me those are for Christmas and Thanksgiving. My aunt and uncle were impressed by the dinner that we made for my parent's 40th Anniversary a couple of summers ago so I decided that we would do the filet mignon again. It was much more budget friendly than I thought. Since we didn't go overboard with proteins, all of our fillers were vegetables, which made it very easy on the pocket book and pretty good for us.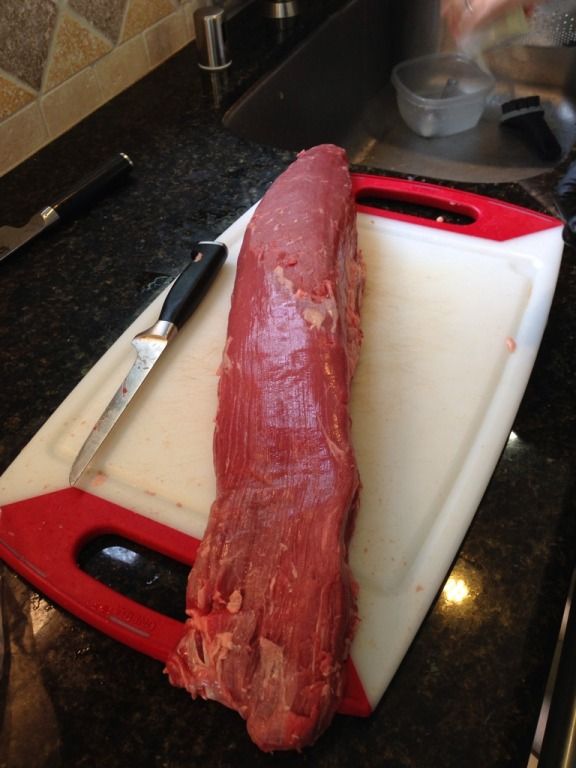 We were trying something new with caramelized fennel. I've never really had
fennel, but have seen it used a lot in cooking shows. We were using the Ad
Hoc at Home cookbook that Dennis got us for Christmas. The fennel turned
out well, but I didn't like how much we had to waste with the fronds. If I make
it again I'm going to have to see how those can be used.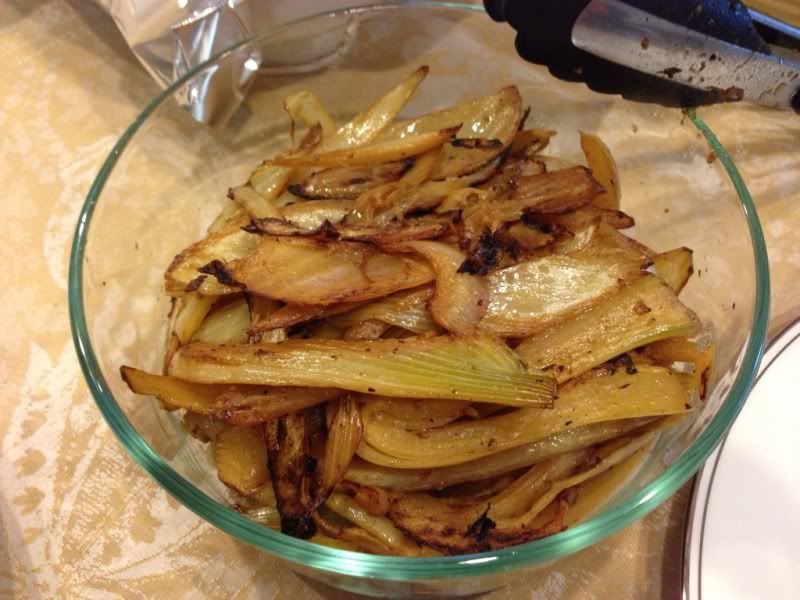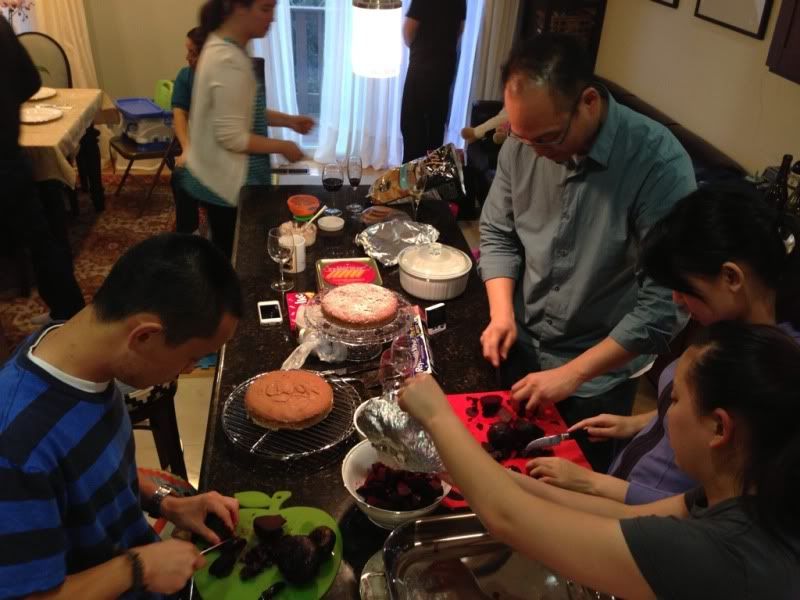 We also tried beets, which I now really enjoy. The Ad Hoc directions said that
they only need to roast for 30-45 minutes, but even after almost an hour and a
half they were still a little hard. Thomas Keller said that we could easily peel
the skins off with paper towels once the beets were cool. Not the case. So next
time I will pre-peel them with a potato peeler.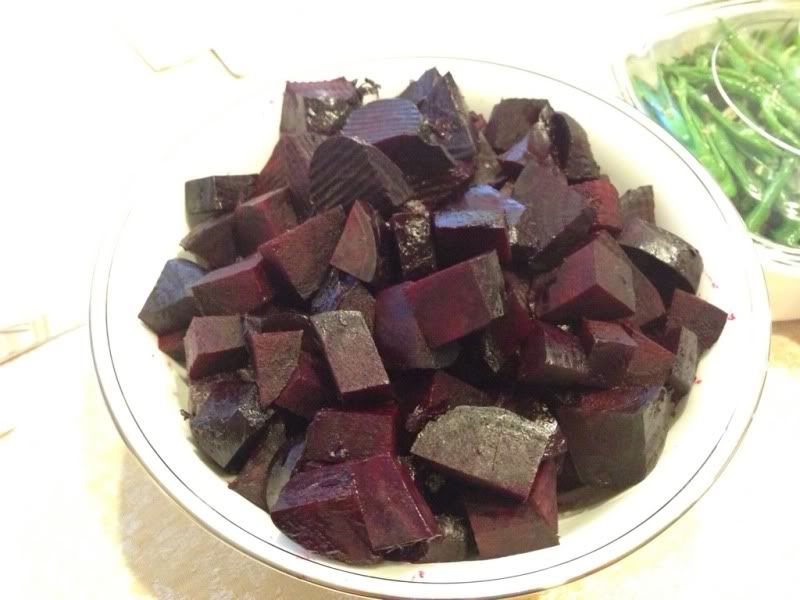 Just in case the fennel and beets didn't come out well, I made two classics.
The green beans and garlic potatoes turned out well as planned.