I've been catching Emmy in some funny/cute poses and sometimes manage to get my phone out before she moves. I find that the camera has a hard time focusing because of her fur so most of these are blurry. But still cute!
She wanted to make sure I wasn't leaving so her head was up, but her eyes
were closing. I was hoping that her head would plop down from sleepiness
but she just laid it down.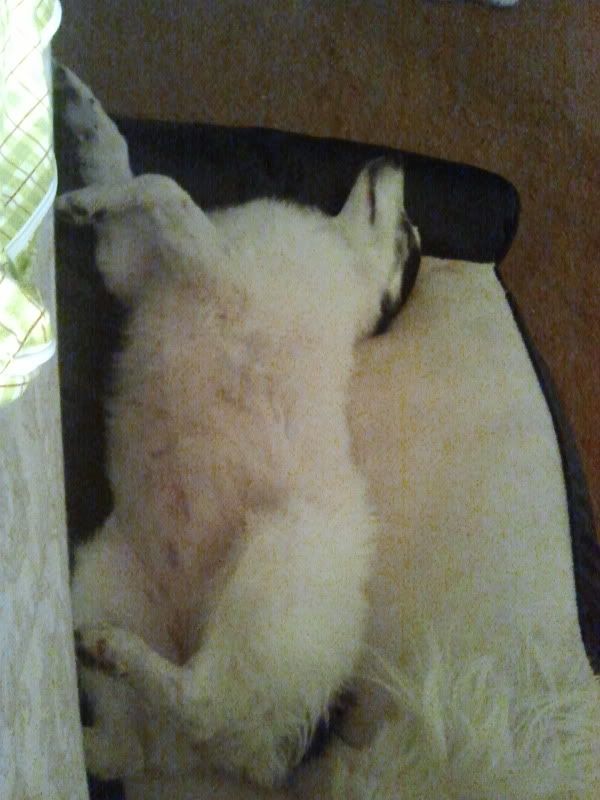 Good grief she looks fat.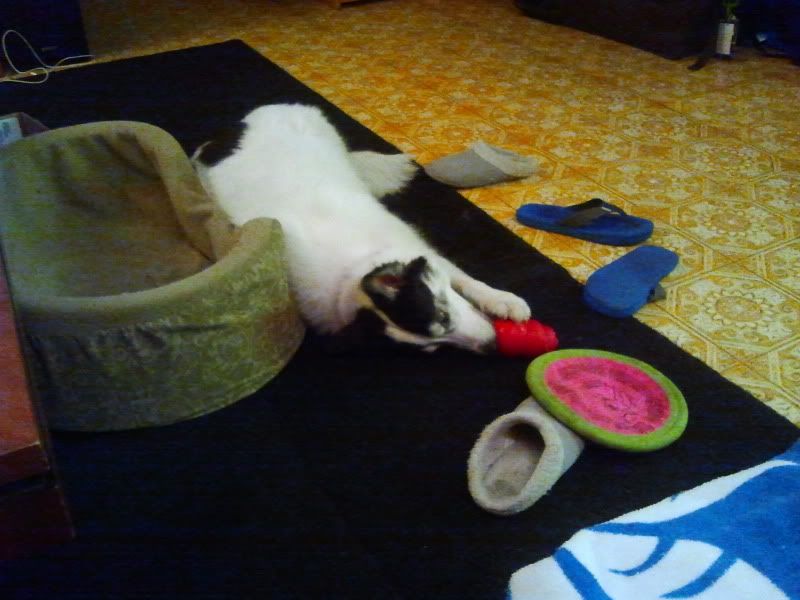 And this is probably why she looks so round! We've been leaving her home
by herself much more frequently with a stuffed Kong. She was working out
what was left in there.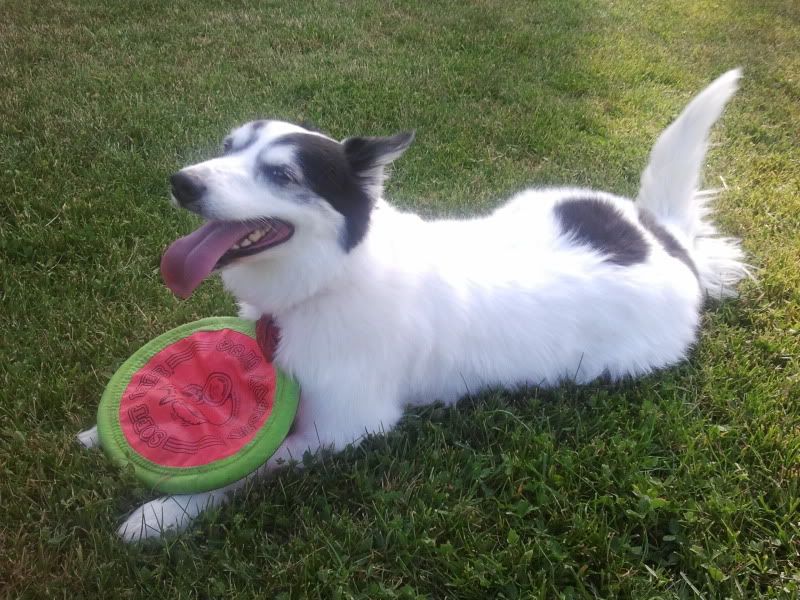 Happy from playing frisbee with Nick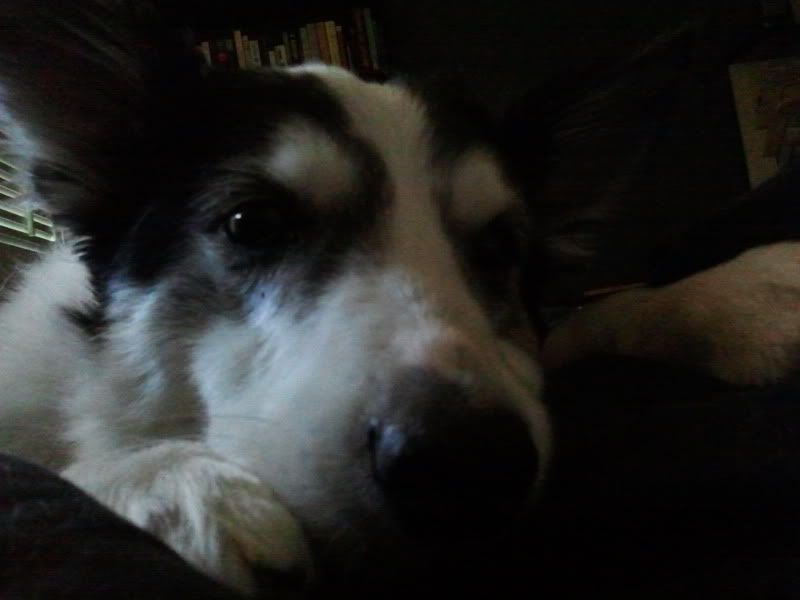 I think I've posted these pics before, but I think they're so cute. She was
trying to wake me up on a Saturday morning.