As I said in my last post about NYX Jumbo Eye Pencils, I bought more. I've been using these quite a bit since I can get a whole look out of them with a couple of easy swipes. The pigmentation is pretty bold, but I like to pat and blend them out a lot. I've seen reviews where people have mentioned that these pencils are so creamy that they will crease on your lid, but I haven't run into that problem. As long as I blend them out I have no problem with creasing. If I want a stronger color these pencils are very buildable. I will apply, blend, apply more, blend, etc. Of this set my favorite color is French Fries. It's a darker and warmer brown that Iced Mocha, but I can wear this alone and still enjoy the color. The other colors that I purchased are colors that I like to use in conjunction with eyeshadows.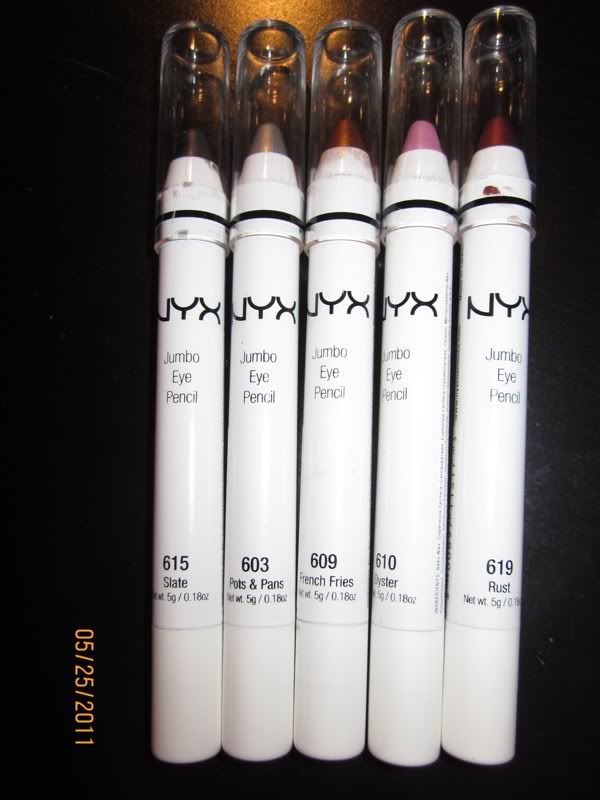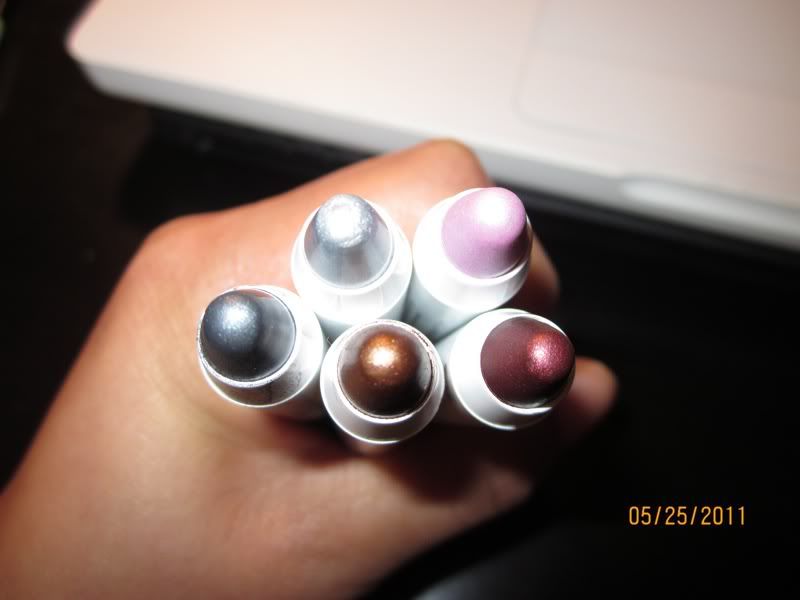 Top: Pots&Pans, Orchid
Bottom: Slate, French Fries, Rust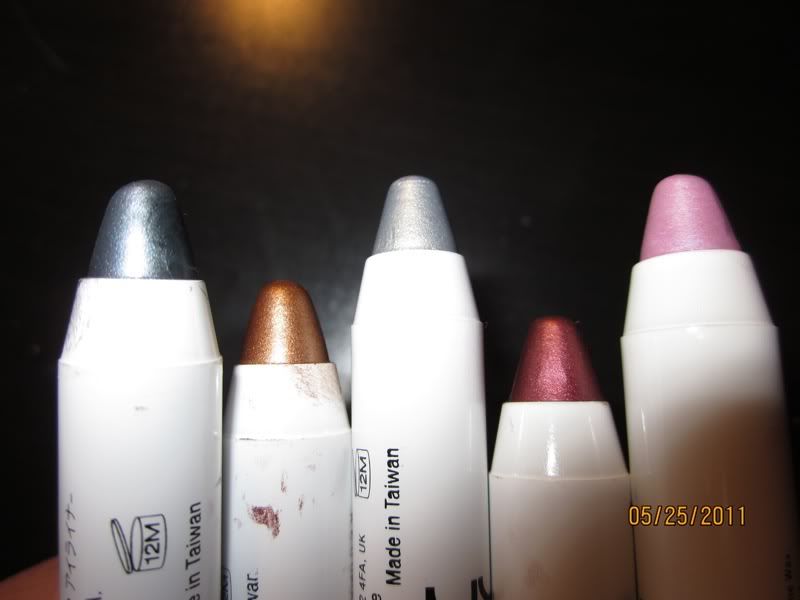 From Left: Slate, French Fries, Pot&Pans, Rust, Orchid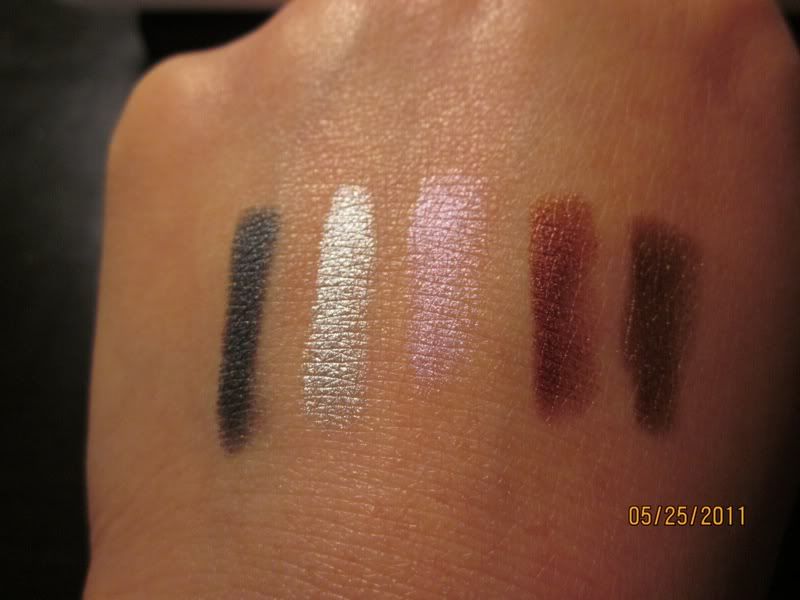 No Flash
From Left: Slate, Pots&Pans, Orchid, Rust, French Fries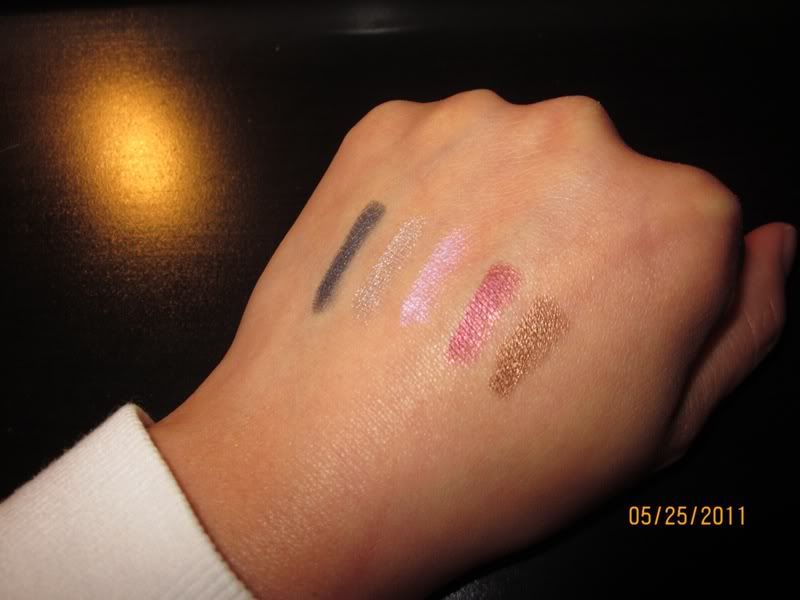 Flash
From Left: Slate, Pots&Pans, Orchid, Rust, French Fries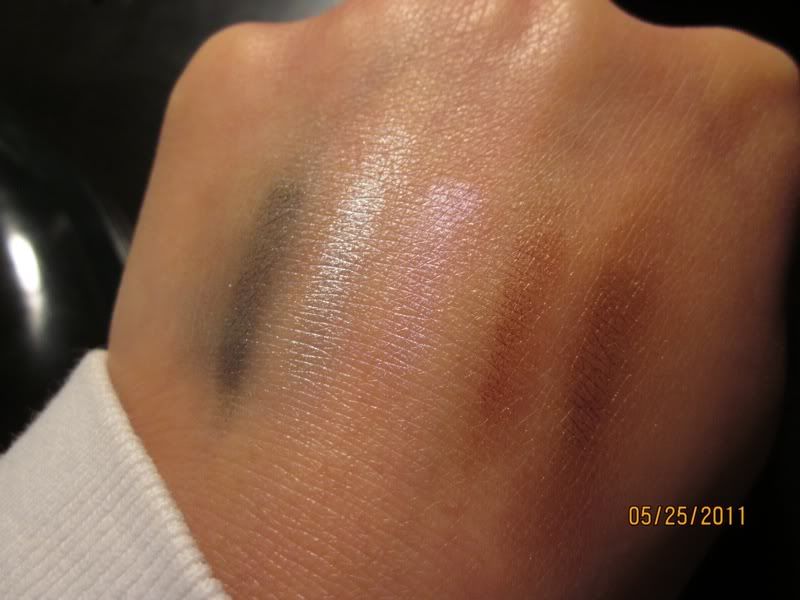 Blended out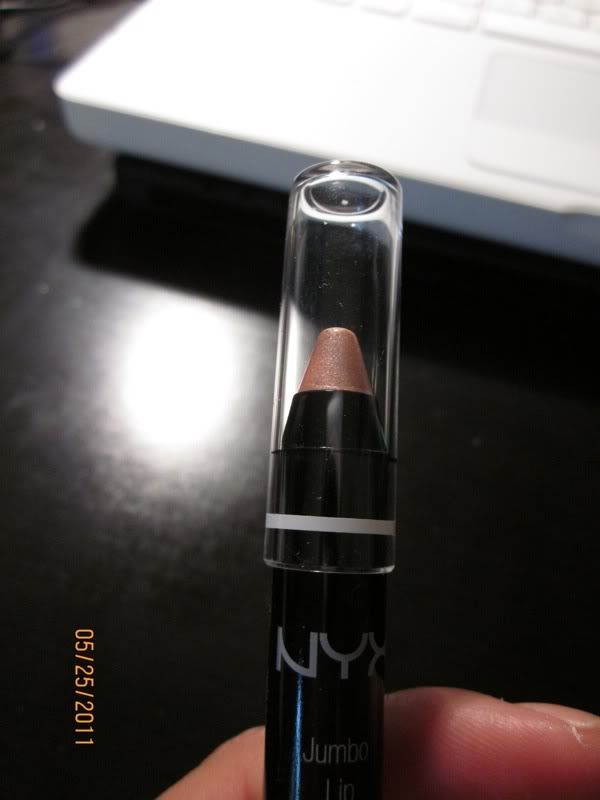 I decided that since I like the jumbo eye pencils so much
that I would try out a lip pencil. I was expecting this to be
a darker color. This photo without flash is true to color.
This color is called Pink Nude. I really like the texture, but
I don't think I'd like to keep reapplying this when I eat. I
probably won't buy many more of these unless there is a
great deal. I'm just not a lip color person.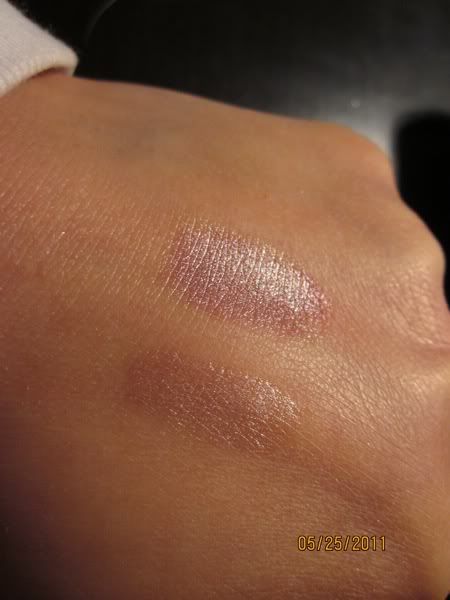 No flash
Top: Pink Nude on top of a bright pink lipstain
Bottom: Pink Nude alone
Flash