I have been excited for this weekend since the work week started. Knowing that I have fun plans on the weekends gets me through the week. Linda and I planned to have a shopping day and dinner. We had been trying to plan a trip to the Tart Outlet for a while, but since she lives about an hour away we just never had the time to go. We were finally able to go this weekend and were both severely disappointed. It was a small, slightly dingy outfit that had racks and racks of mismatched clothing. All the bright colors looked so sad on the plastic hangers. Needless to say, we left empty handed. At least our trip to Target and TJ Maxx was successful.
After a few hours of shopping, we settled back at my place for some beers and chit-chat. We talk as if we don't chat on AIM all day anyway. I had planned a big meal that turned out pretty well. I know I enjoyed it!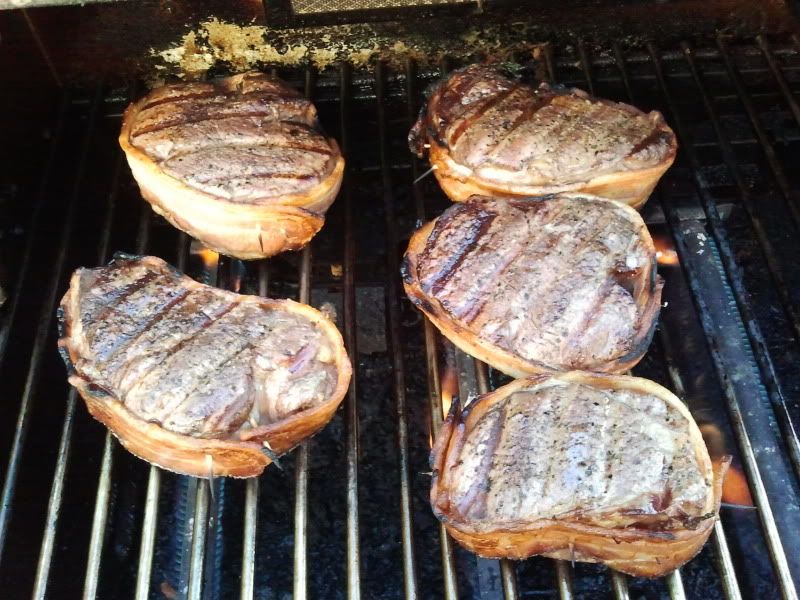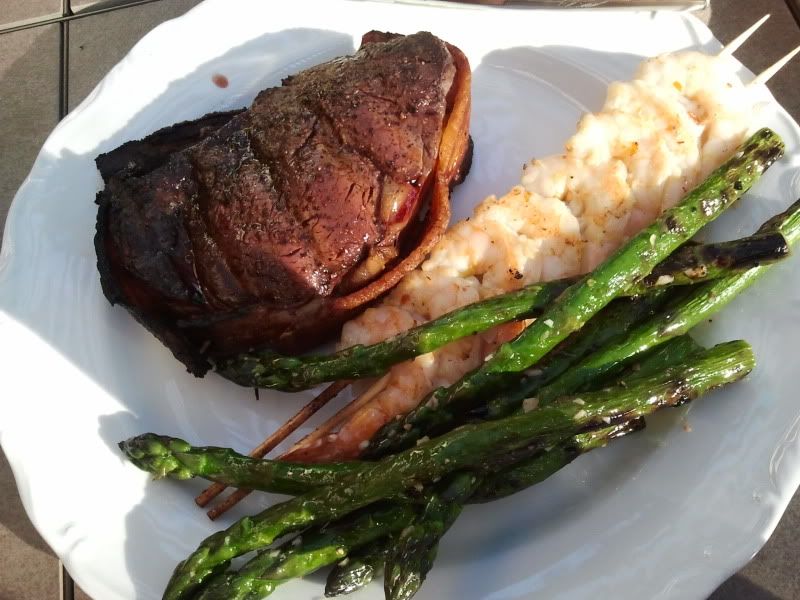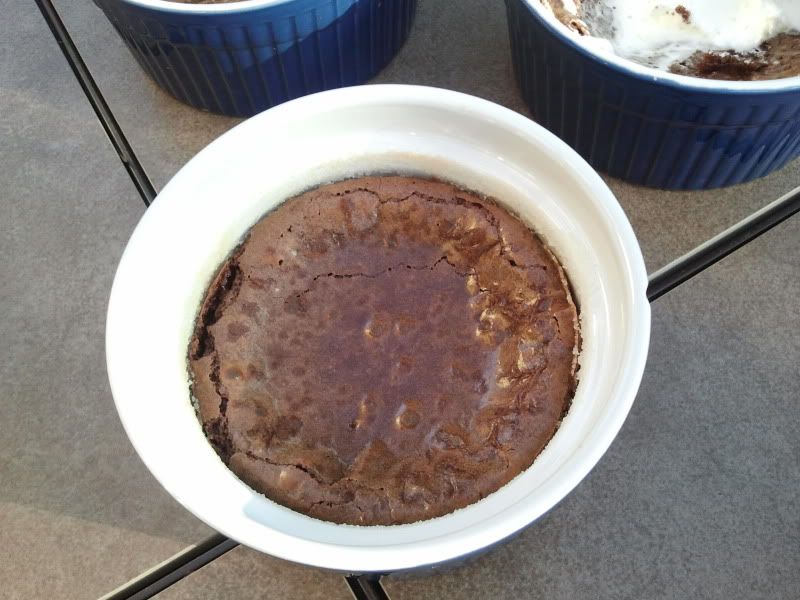 I whipped up some whipped cream (T-hee) to put on top, but forgot
to take a picture of it. It turned out nice and molten-y!
On Sunday Christopher and I ran a bunch of errands and actually left Emmy home for three hours. She did pretty well except that she had somehow managed to get into Christopher's room even though the door was closed and destroyed a chocolate bunny case that Briana had left on the floor. Thank goodness she couldn't get into the wrapper. She tore up the cardboard casing, but didn't have time to get the foil off the bunny, which I'm certain she could have done if she had time. We had come home just in time because she wasn't at the door to greet me and the giant chocolate bunny was left on the stairs as she ran down when she heard me call her. Whew! I would have hated to take her to the vet two days in a row. We are still boggled as to how she got into Christopher's room in the first place. We speculate that the door know wasn't fully latched and she was able to push her way in. Other than that, the house was as clean as we left it.
In the evening after taking Emmy for a run, I made Shrimp Fettucini Alfredo from scratch. I wasn't hard at all and was quite tasty. I think I am more of a red sauce person though. I just wanted to try it out when Nick and my mom, who are both sensitive to milk, aren't around. Sorry, no pictures. I forgot and it really wasn't that exciting to look at.