After a long day of morning softball practice, nap, and then run with Emmy, Nick and I whipped up some fajitas. Well, Nick whipped up fajitas. I was too tired to do much. Our softball practices go on for hours. I'm talking, three to four hours of running around in the sun...and we're still not very good. Anyway, I did the vegetable chopping, but that was about it. It's a good thing I can depend on him to do most of the work and not need a lot of directions when it comes to cooking.
It seems like we make fajitas a lot. Maybe because it's so much cheaper to make them yourself than go out to a restaurant to have them. They sure were yummy!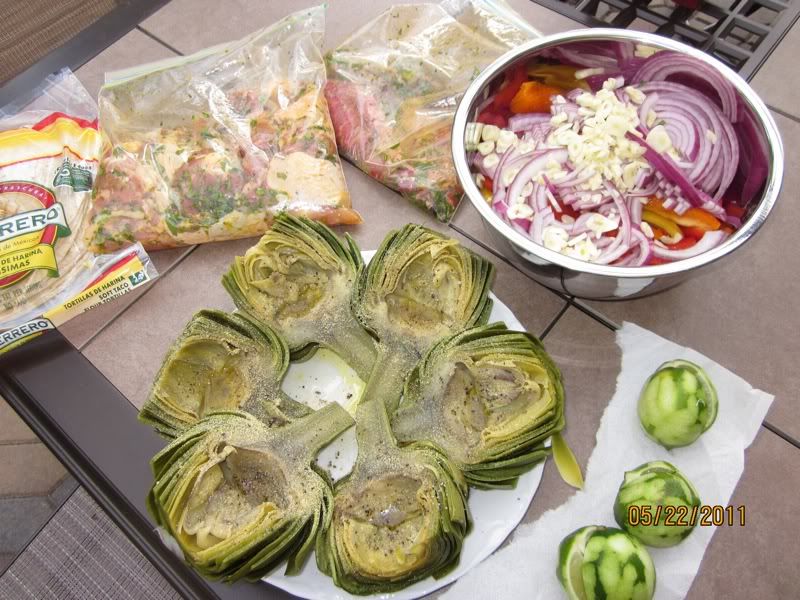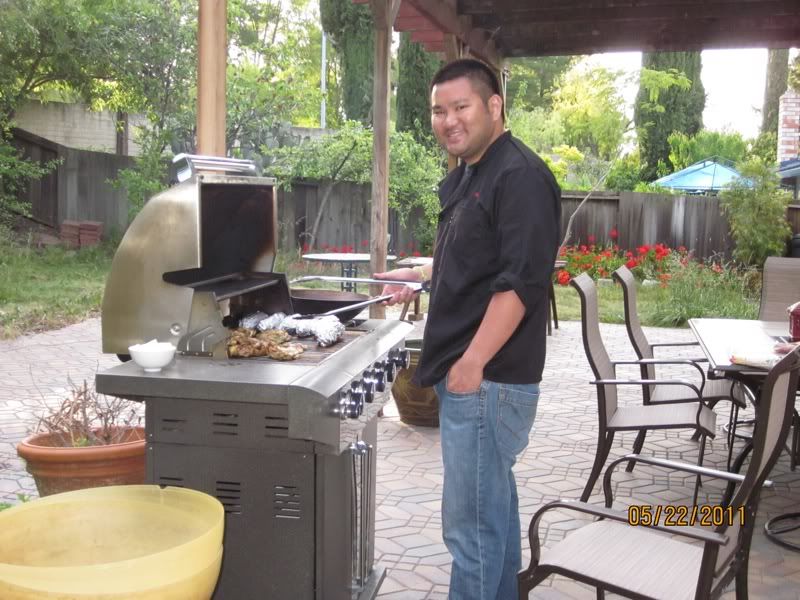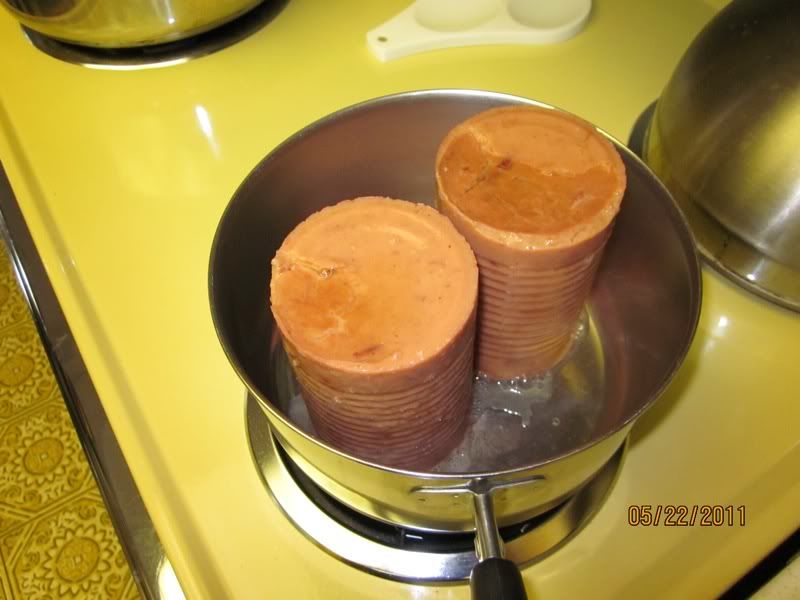 We had all this great, fresh food, but since Christopher had just gotten back from a weekend backpacking trip he requested that we have refried beans with our dinner. They look so gross compared to everything else we made.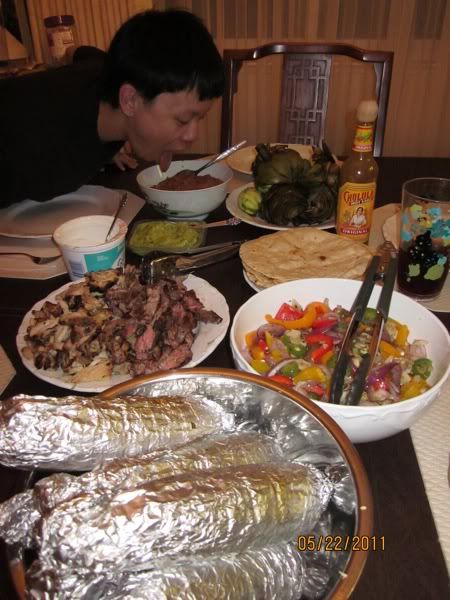 There he is enjoying his beans.