My good friend Shanna is in town for her brother's graduation so we got together with Bonnie for massages. After a couple of drinks and dinner, we were in no mood for massages, but we still had a great time chatting and catching up. The grilled chicken turned out really well, as did my zucchini. I forgot to take a picture of my final plate because we started scarfing it down, but I did manage a blurry picture of the chicken before I put it in the warmer.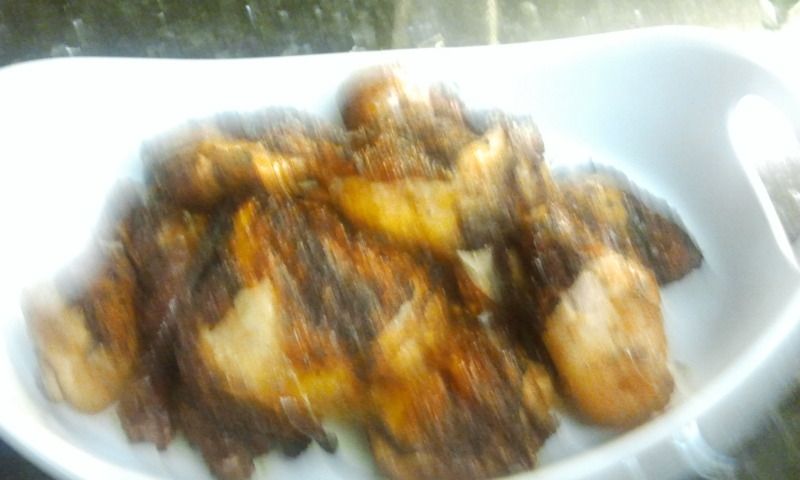 1c soy sauce

3 tbsp garlic powder

3 tbsp onion powder

1 tbsp cayenne pepper

1 tbsp ginger

2 tsp salt
Mix all ingredients together in a large ziplock bag. The mixture should become thick with saturation. Add chicken or beef. Let marinate for at least 4 hours.