Tonight for dinner we had a "steak house" dinner. Basically, we had steak and potatoes. I had two pieces of filet mignon left over from Father's Day that I wanted to make before it started doing that brown/oxidization thing that beef does. While Nick was taking Emmy for a walk-run I grilled up the steaks and roasted some potatoes, mushrooms, shallots, and garlic with a cilantro-rosemary oil. It was quite tasty even though I generally don't like cilantro. I've found that if I chop it up very finely and cook with it, the flavors come through and I don't find myself biting into nasty giant chunks of green
.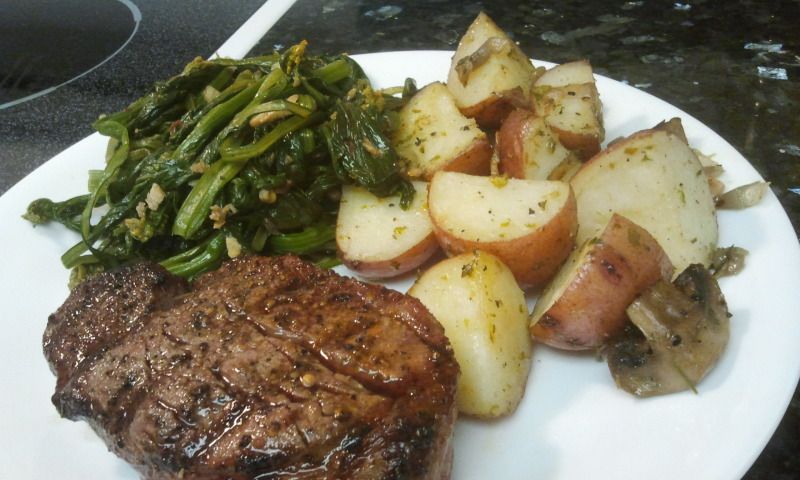 Cilantro-Rosemary Oil
3 tbsp fresh cilantro; finely chopped
1 tbsp fresh rosemary; finely chopped
1 tsp kosher salt
2 tbsp ground black pepper
1/2 c EVOO
Directions
Mix all ingredients together thoroughly. Pour over desired vegetables.
For vegetables:
Roast on middle rack at 375 degrees for 20 minutes.