Tonight was a grill night. I marinated
spicy lime chicken
for Nick to grill up as well as skewered some cherry tomatoes for a
grilled corn and cherry tomato salad
. The recipe for the corn salad didn't actually call for the corn or tomatoes to be grilled, but we wanted to pump it up a notch. I also added baby spinach and chopped celery tops from the stalks I was cutting up for my mid-morning snack. I also concocted my own vinaigrette. So pretty much, I didn't follow the recipe, but used it as inspiration. I'm sure the original is good...but mine was great.
Having just the chicken and corn salad didn't seem like enough to me so whipped up some ricotta-pesto polenta for some carbs.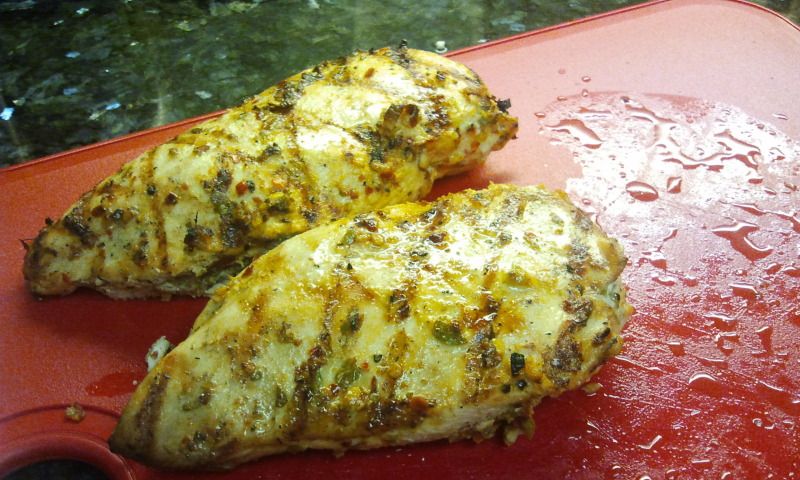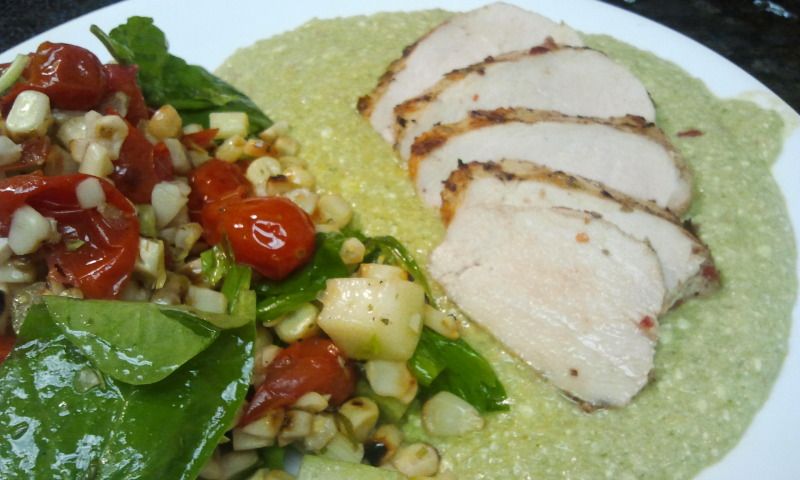 Grilled Corn and Tomato Salad
4 ears corn; grilled
1 box cherry tomatoes; grilled
1 cucumber; peeled and seeded
5 celery tops
2 c baby spinach
3 tbsp EVOO
2 tbsp balsamic vinegar
2 tbsp fresh rosemary; finely chopped
3 tbsp flatleaf parsley; finely chopped
1 tsp sugar
1 tsp salt
2 tsp black pepper
Directions:
Grill corn on grill with no seasoning and husks removed for 15-20 minutes, rotating as necessary. Skewer cherry tomatoes and cook off direct heat until soft and bursting, about 5-7 min. Cut corn off the cob using bowl-in-bowl strategy (pictured below). Assemble salad.
For vinaigrette: Combine all ingredients in a glass jar and shake until fully mixed. Note: I prefer the jar to whisking because there is less clean up and you can put to top on when you're finished to store without having to transfer the oil-based dressing.
Place a small bowl upside down in a larger bowl.
This will help you cut your corn so that your knife
doesn't hit the bottom of the bowl and there is room
for the kernels to fall.