For round two of massage night Shanna was actually successful at giving us massages. (Last time we just talked all night.) I slept so well and generally feel more relaxed. Because we were both getting massages, we ended up having a very late dinner. It's a good thing I had prepared the lasagnas the night before and the veggies and garlic bread were simple. I love making these individual sized lasagnas, but it felt rather lack luster when making them because I couldn't fit in layer upon layer of veg and cheese like I was planning. There ended up only being one layer each of ricotta, mushroom, spinach, and mozzarella. I thought it still tasted good, but it kind of all mushed together. This could also be because I put them back in the oven to keep warm so the cheeses didn't set up while cooling. I also made garlic bread with a homemade spread of butter, sage, parsley, and garlic. I actually used herbs from my little herb garden! Usually I forget that they're out there.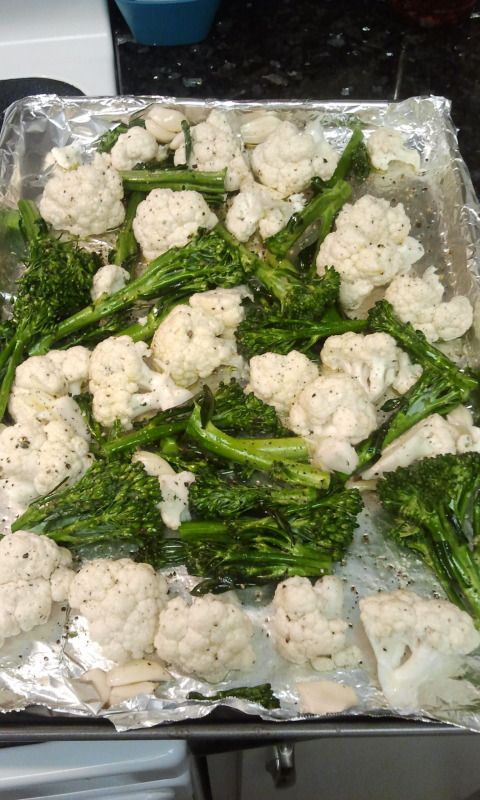 I tossed brocollini, cauliflower, and garlic in EVOO
with salt and pepper then roasted at 400 degrees
for 30 min. I took out the florettes early so that
they wouldn't over cook.