Tonight Nick and I couldn't agree on the execution of what we wanted to make. We knew that I was making
bacon wrapped honey-mustard pork tenderloin
, but I wanted to roast it and he wanted to grill it. Luckily, the tenderloins came with two pieces in the package so we each were able to cook ours the way we wanted. Nick's turned out to be much more pretty with color, but mine was much more flavorful. The original debate was that the bacon and honey-mustard marinade would drip off. It did. But there was a lot more color to the bacon than mine. He was also able to control his temperature better. I had mine covered in foil so that the veggies wouldn't burn. I tried to broil mine at the last minute, but I think it pushed it a little to the more done side. It was medium when I prefer my pork to be medium rare. Nick's turned out much better in the center.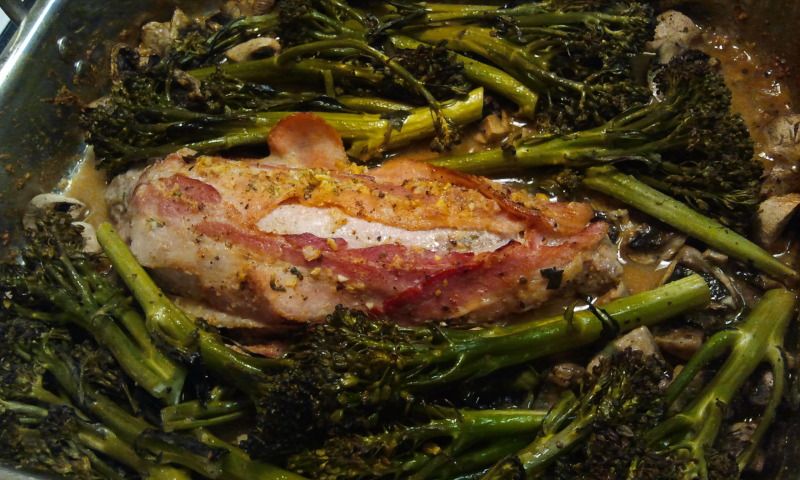 My tenderloin with "brocolette" and mushrooms. Basically, they're just long
broccoli that I thought was the same as brocollini, but I think they might be
a little different.