I had scarfed down the cheeseburger and grilled cheese at 3pm knowing that I would be going to dinner with the Fong and Lee's (the Malaysia crew reunites!) at 6:30pm. I've noticed that I've been eating a lot now that I've been running a longer distance. My appetite was always healthy, but now it's beyond healthy. I realized that once everyone is done eating I just continue going and going like the Energizer Bunny. I figured that since I ate a large, calorie packed meal not four hours before, that I would appear to be a normal eater. Not so. Dennis and I were the last ones eating the crab and Dennis is a much bigger person than I am. I just can't help it. I love Chinese food and I can really pack it away, especially the Salt and Pepper Crab because it takes so much work to get the meat out. I will just keep telling myself that. We met at one of our usual hang outs,
Imperial Seafood Restaurant
.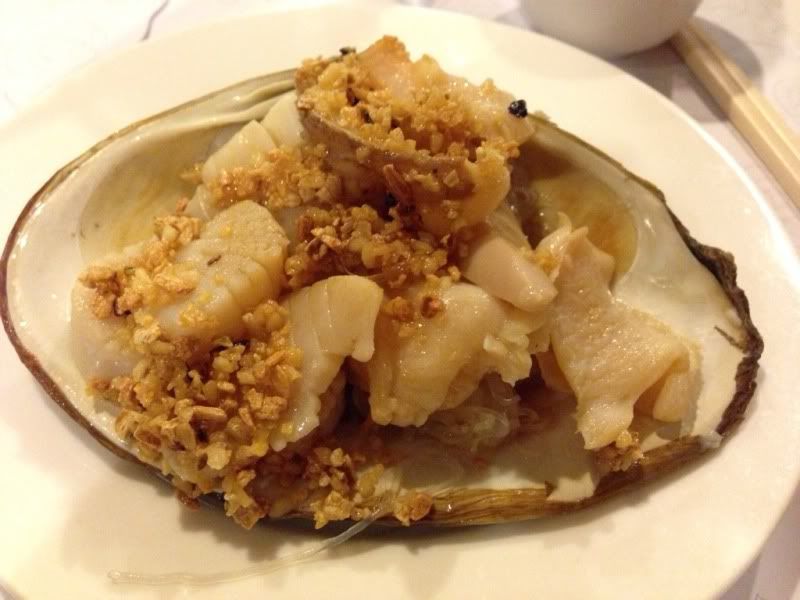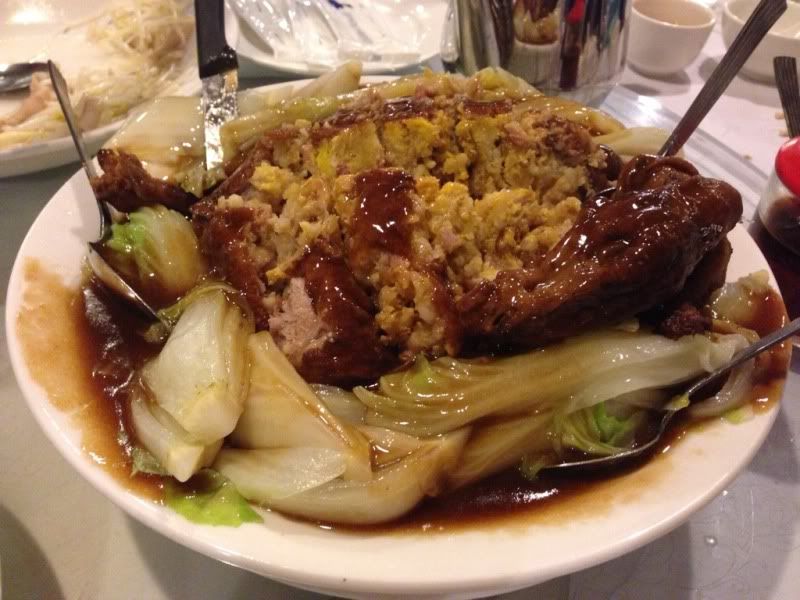 Chinese lamb stew. Mr. Fong always orders this for me, but I was busy eating
the crab, which doesn't keep as well for leftovers.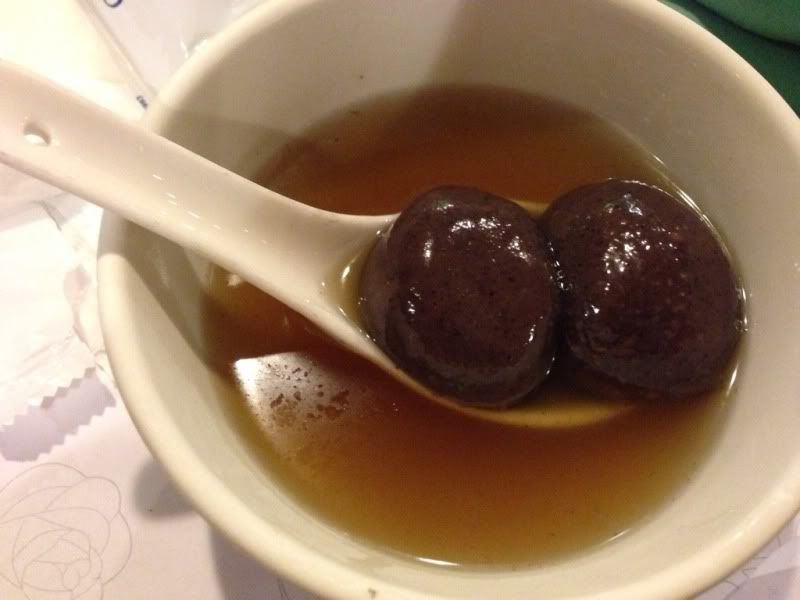 I like big butts and I cannot lie... The head waiter really likes us and always
talks to Mr. Fong. Apparently these are from his personal stash. They are
dessert balls that are traditional for the full moon during the Lunar New Year.
I don't normally like sweets, but I figured I'd try these since I've never seen them
before. One had a sweet black bean past in the center and the other had peanut
butter. They were actually pretty good! The soup that they were in tasted like
pure sugar, but the balls were good.